Christmas is one of the main holy days celebrated in Lebanon and probably the most festive ones that bring together families and friends in celebration. Christmas trees and decorations start appearing everywhere in the country at the beginning of December.
Streets shine with sparkling lights for a whole month. The breathtaking sceneries invite everyone to join in, and all do. Lebanon is known for its religious diversity as Muslims and Christians have lived together door to door for centuries. Together, they celebrate this joyful season and that is what makes Christmas in Lebanon unique.  
The religious origin of Christmas appears more relevant in Lebanon than most countries; one has just to take a look at Lebanon during this season to realize it. People from all religious backgrounds in this country do celebrate the occasion. It is Lebanon that celebrates, not just one community. Let's take a look:
#1

 Christmas Tree and Mosque side by side 

Every year the Christmas tree rises to shine by Al-Amin Mosque in central Beirut. It usually wears a different color, but it always sings unity and coexistence. This year, it was chosen to represent Lebanon in its revolution dress; a revolution that affirms our coexistence.

 
#2

 Christmas and the Allah Monument side by side
Via @17OctRebel
Brilliant! Can you feel the warmth that radiates from this beautiful picture? Tripoli has always been a loving city. Its people always come together to help build a better future. Their Christmas Tree shines by the Allah Monument in the Nour Square, reaffirming their unity and coexistence. 
#3 

Christmas in the Malls 
Everyone's favorite places to be, especially during this season as the malls vibrate with Christmas life; beautiful huge trees, decorations everywhere, and the season's songs humming all along.
#4

 Our coexistence is obvious during Christmas time
Via The961
A picture that speaks a thousand words. The welcoming love among Lebanese people is only second to their love for their country. Or maybe it is just one and the same, for loving each other with our different ideologies is loving our country.
#5

 We all love the Christmas festivities
Via @GulfNews
The spirit of Christmas is in every one of us. Together we make our holidays special.
#6

 Everybody gets involved in Christmas projects 
Via @EWTN
This group joined hands in a project to help the poor elderly residents in Beirut. Sharing is one of the best qualities Lebanese people have, helping each other in times of need and spreading joy wherever they go.
#7

 Christmas is celebrated in our schools with their different communities

Maya Angelou said, "In diversity, there is beauty and there is strength." 

 
#8

 Singing Christmas Carols Together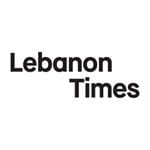 @lebanontimesembedded via  
The heartwarming beauty of our coexistence in the voice of this young girl in the Christmas Choir in Saida, south of Lebanon. This video was posted on Instagram with the caption: "While they curse the prophets and they burn Christmas trees to try and divide us, you get this little girl singing for Jesus in Saida."
#9

 Public Christmas Wishes for everyone

While many try to sow the seeds of hatred, Lebanese people spread unity. We celebrate together, we fight together, we stand together for a better Lebanon.

 
#10

Public Christmas Trees in towns and cities of mixed religious beliefs
Via Annahar
Because we are one nation and we are all Lebanese! Merry Christmas, Lebanon!