Winter in Lebanon: too many fun activities, so little time. You can start now embarking on your snow and cold-weather activities journey, and this list is here to help you plan for it.
Here are 10 ways you can have fun this winter in Lebanon:
Cozy nights in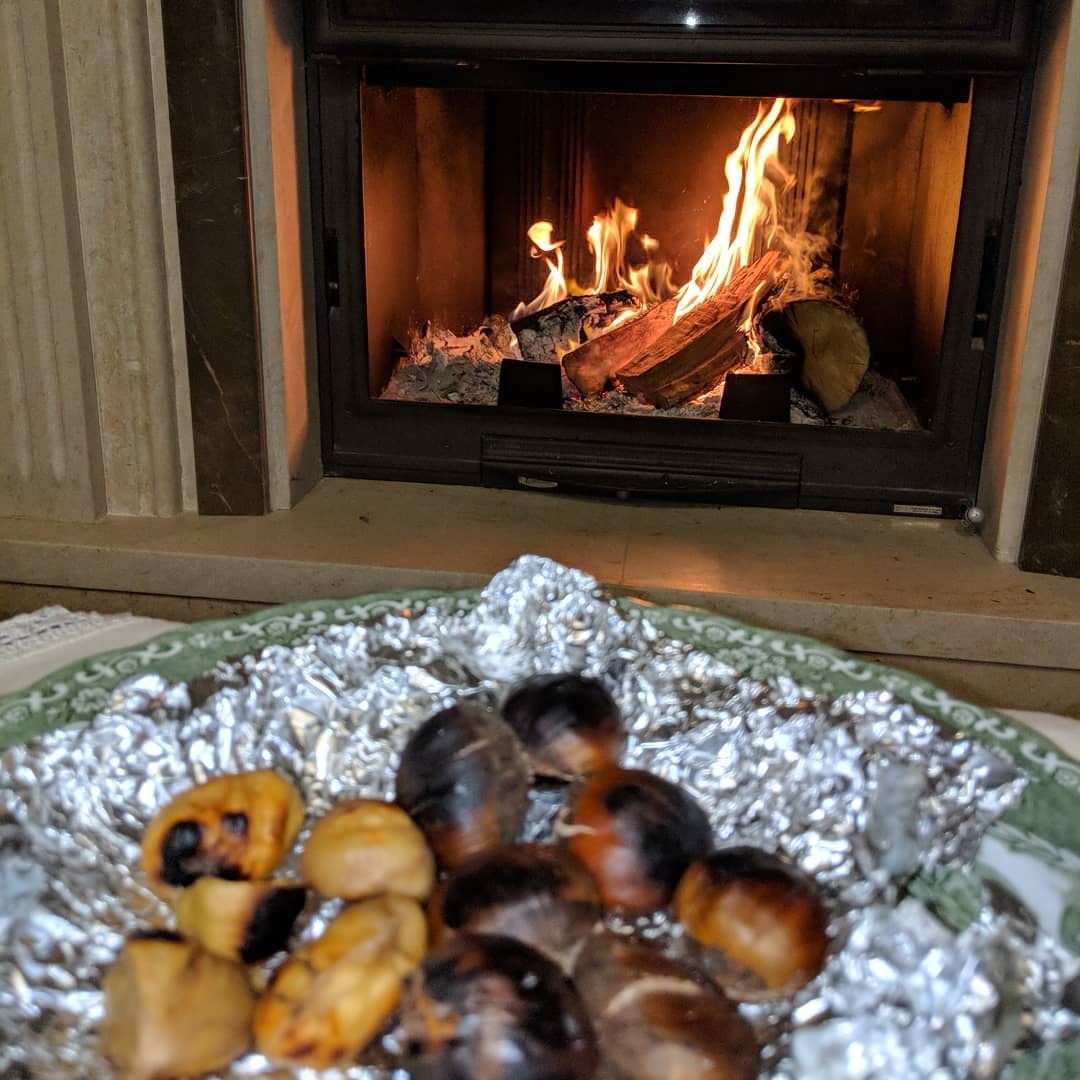 Here's the starting kit for this kind of fun nights: wine or hot chocolate or tea, a warm fireplace or Babour, your friends and family, and of course, some Chestnuts and mixed nuts. 
You can all spend your cozy night cooking, reading books, having a movie or going into a series marathon, playing board games, or just chilling and having a classic Lebanese night indoors during winter.
Winter sports and getaways
I can give you infinite reasons why snow is fun: skiing, snowboarding, sledding, building snowmen, having snow fights, making snow angels, and the list goes on. Lucky for you, Lebanon is home to numerous ski resorts in many regions, such as Mzaar Kfardebian, Faraya, Zaarour, Cedars, Laklouk, Faqra, Qanat Bakish, etc.
In addition, a lot of these places, while they offer ski slopes and amazing restaurants, can also be great for a winter getaway. You can book a chalet, a hotel room, or even a room in a traditional house, so you can wake up to a magnificent view and be close to your favorite resort.
Here are some options for you: Amazing winter getaways in Lebanon.
Winter hikes
You can always go off-roading in the snow on your ATV or in your four-wheel, but if you're feeling adventurous, you can also go snowshoeing. By doing this activity, you don't only get to see the Lebanese nature in its white dress, but you only get to feel it and fully experience it. 
There are various places to go hiking during winter in Lebanon; you can go to any nature reserve like Ehden, Tanourine, Chouf Cedar reserves, Ehmej where there are two snowshoeing trails, or any highland or mountain near you. This is also a great opportunity to go winter camping.
Wine tasting
Wine in winter is not only a must, but it's a pleasure. Lebanon is full of great wineries where you can have wine-tasting tours, such as Cave Kouroum in Kefraya, Chateau Ksara in Ksara, Zahle, Aurora winery in Rachkedde, Batroun, and many others.
Some wineries also have restaurants where you can have delicious Lebanese bites after so much walking and drinking.
Bonfires
You can have winter bonfires on your hike when you're camping or just for a few fun hours. Getting this warm feeling outdoors after a few cold moments, then having roasted marshmallows or chestnuts or Mashewe while stargazing or being goofy with your friends, can really be the peak of your winter.
Go on the Telefrique
Of course, you can't get to see snow doing this activity, but you can get to see spectacular views and experience the winter ambiance as far as it gets, in Jounieh. The cable cars run from the waterfront road steeply upwards some 650 vertical meters to the mountaintop statue of Our Lady of Lebanon at Harissa.
Roadtrips
The best activity you can do is go on a road trip, especially to some Lebanese villages. This will be making the most out of winter. 
Make someone's day
Shovel the snow for your old neighbor or donate winter clothes, household goods, food, fuel for heating, or toys, or just join an NGO to help. It always feels rewarding to do good deeds, especially during winter which can really be cruel to some people.
Indoor clubs
Lebanon is full of them, and what better way to keep yourself warm than dancing and forgetting that it's cold outside? Plus, Beirut's nightlife is amazing.
Anywhere in Mar Mkhayel, Music Hall Beirut at Beirut Water Front – The Grand Factory, Beirut – The Ballroom Blitz, Beirut – B018, Beirut, and the list goes on. 
While our capital is the number one and most famous destination for clubbing, you do have great nightlife venues in almost any other city and region in Lebanon.
Indoor swimming pools
And when it is just too cold and you feel like getting away from it all, you can go to a heated indoor pool. You can find those in Radisson Blu Martinez, Beirut – Panacea Health Club, Jnah, Beirut – LifeStyles Health Club & Spa, Beirut, etc.
These are 3 examples of many other gyms and hotels that have an indoor swimming pool for you to enjoy during winter.
Winter in Lebanon can be a blissful time if you know how to use your time properly. So go ahead and start planning, because the season will be over before you know it. Have a great, fun winter, everybody, just be sure to stay warm and safe!