When you think of Lebanon, you think of a beautiful blend of captivating nature, rich culture, and most importantly, delicious food. You can find all of this and more in the Koura district, north of Lebanon, making it the perfect area to visit for a day off with friends.
Here are some of these interesting villages in Koura that you should consider exploring with your friends on a road trip.
#1 Anfeh
Anfeh is a Phoenician coastal town that has been nicknamed "Little Greece" in recent years because of its blue and white greek styled huts gathered around the coast.
This is the place to be in for all things water activities related. Diving and boating are big parts of the local culture because of the need to be as close as possible to Anfeh's crystal clear water.
It is also a historical site that was a strategic location for the Phoenicians as well as for the Crusade Counts that governed Tripoli.
This town is a tourist goldmine filled with stunning beaches accompanied by delicious seafood and amazing views.
Get to know more about Anfeh here.
#2 Kaftoun
Kaftoun is the perfect little town for hiking connoisseurs. Packed with different hiking trails, Kaftoun is the place to visit for all your nature activities needs.
If you're up for the challenge you can climb one of Lebanon's longest flights of stairs (at 788 steps).
Nicknamed the Stairway to Heaven, the ride is as beautiful as the destination. On your way up, you'll become more and more immersed in nature till all you can see are large stretches of lush forest from all angles.
For the less athletic, you can always just set up camp or a picnic near the famous Walnut River (Nahr El Joz) and just frolic in the river breeze.
#3 Kousba
Kousba is one of the largest and more populated villages of the Koura region, and it has a lot going for it.
One of its most notable tourist attractions is the Chateau Du Liban, a mysterious black castle that pierces the sky, where you can spend an afternoon sightseeing.
And also the highly-popular Bouza Salem that is sought after by people from around Lebanon for its delicious local ice cream.
A small hike away is the splendid Hamatoura Monastery, an ancient place of national, cultural, and religious importance with a view from Kousba that makes you feel like you are on top of the world.
#4 Amioun
Amioun is the capital of Koura and it certainly lives up to its reputation. It's one of the centers of activity of the North and it holds a warm and bustling atmosphere day and night. The streets are packed full of delicious restaurants, lively pubs, and relaxing cafés.
Amioun is also home to an archeological site where you can see 28 manmade caves dating back to the Paleolithic period.
Amioun is famous for being home to some of the oldest olive trees in Lebanon.
If you are on the market for local products from the land's blessing, you can always stock up on Amioun olive oil, which is celebrated for its high quality.
#5 Bishmizzine
Bishmizzine is the place to be for simple natural beauty. It's the perfect spot for a lazy afternoon spent near its stunning lake or a quick boat ride to take in all the wonderful views and scents. If luck has it, you might even see a flock of ducks.
If the lake is not your thing, you can always grab a horse for some exciting horseback riding in one of Bishmizzine's many dirt paths.
#6 Batroumine
Batroumine is the perfect place to go if you want to learn about the creation of local goods. This area is famous for the production of olives, oil, soap, arak, and wine.
#7 Kfarhazir
Kfarhazir is a charming place to spend a day or two when seeking to escape the hassle and bustle of daily life in the city.
Local guesthouses, like The Ranch, offer an enchanting stay in Kfarhazir, where you can immerse in the simple life of the Lebanese traditional village, including invigorating leisure walks in nature, horseback riding, camping, and enjoying healthy local meals, among others.
#8 Balamand
A beautiful town of breathtaking views of the mountains and the sea, just a few minutes from the coast, Balamand has risen in popularity in recent years with the fame of its prime university and its 12 faculties, founded in 1988 by the Orthodox Patriarch Ignatius IV of Antioch.
Yet, it is a historical town of religious importance. It is home to the 12th century Balamand Monastery founded in 1157 for the Greek Orthodox Church of Antioch. The site is an absolutely must-to visit.
#9 Kfar Kahel
Beautifully perched at the border between Koura and Zgharta, with the Qadisha river passing through in between, this small village stands in the district as a statement of co-existence, with a church and a mosque siding each other in the heart of the village.
It is also to home a church by the river, Saint Elias, which is mostly abandoned and only used to celebrate its saint in July.
Traditional and more modern houses are scattered between lushes of greenery, including olive trees and palm trees.
Fun Fact: Among the many who emigrated from Kfar Kahel is reportedly the McGuire family in Australia. Their initial surname was Hajjeh, which the local government changed to McGuire upon the family's arrival in Sydney.
Previous district judge John McGuire and the leading cardiologist and professor Mark McGuire Jr at Royal Prince Alfred Hospital are originally Lebanese from that small village.
#10 Bterram
An ancient historical town, Bterram is home to a Phoenician underground temple of 8 rooms carved in the rock, the Eshumnit, which was dedicated to the god of Eshmun, and symbolized fertility, healing, and eternity. Historians estimated it to be 3500 years old.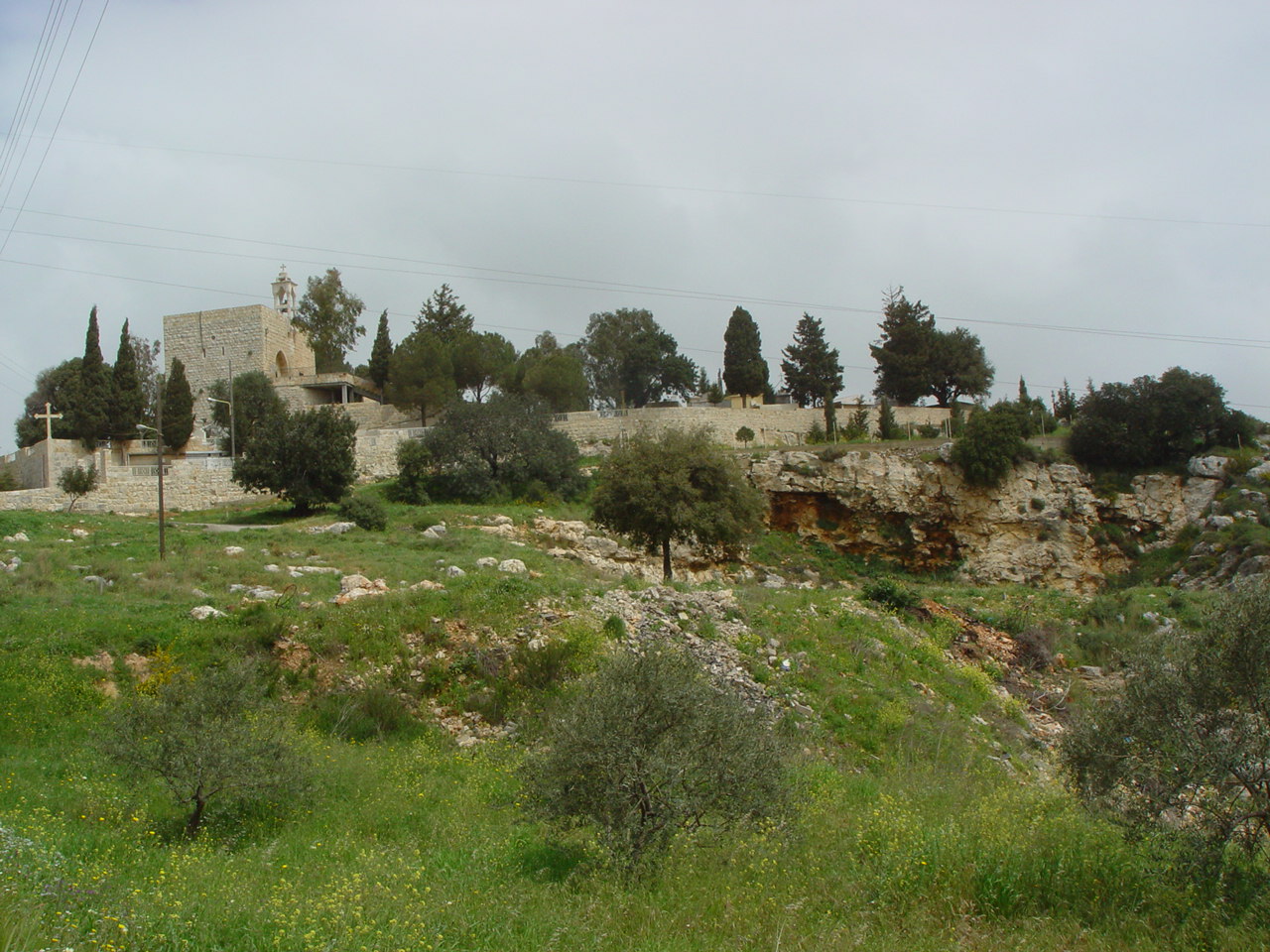 The village is also home to an old church dedicated to Saint Mary (Saydit El-Rass) reportedly built by the crusaders, and 2 other old churches dedicated to the patron saints of pharmacists, Cosmas & Damian, who were medical scientists in their time.
Bterram used to have 2 silk factories up to 1940 and 2 famous pottery workshops. Today, the village produces staples from the land, like olive oil, soap, wines, arak, and honey. It also has 2 major pasta factories.