To all the brave sons, working fathers, and hardworking men of our country, we celebrate you on International Men's Day. We thank you for being part of the Greater Lebanon we are building, and we are more than grateful to have you!
We list some of many men that have contributed to the bigger dream we all have for Lebanon, and for the world:
#1 Ziad Rahbani
Being the son of the most Lebanese acclaimed singer of all time Fayrouz, Ziad Rahbani was able to separate his enormous success from his parents by being a genius playwriter, composer, and songwriter. His plays are timeless, and his lyrics are music to everybody's ears.
#2 Georges Khabbaz
Georges Khabbaz is a Lebanese actor, writer, director, comedian, musician, playwright, producer, and Theater Professor.
His movie "Ghadi" won the Audience Award at the International Film Festival Mannheim-Heidelberg 2014, the KNN Audience at the International Busan Film Festival 2014, and the Audience Award at the Arabian Sights Film Festival Washington 2014.
That in addition to the Best Fiction and Best Actor at La Nuit Des Mabrouk 2014, and the Best Lebanese Movie and Best Cinema Actor at Murex d'Or 2013.
#3 Omar Itani
At the age of 22, in order to help the underprivileged, Omar Itani founded FabricAid in 2017, Lebanon's first second-hand clothes collector and distributor, offering good quality clothing at minimal prices.
Itani was honored with the title of the 2019 Young Champion of the Earth for West Asia by FabricAID, in addition to the prestigious Denis Pietton Award by the French Institute and French Embassy in Lebanon.
#4 Mohammad Hussein Fadlallah
Grand Ayatollah Mohammad Hussein Fadlallah founded Al Mabarrat Association, a chain of orphanages, academic and vocational schools. He has also established a public library, a women's cultural center, a hospital, and a health and medical center.
#5 Elie Saab
Born and raised in Lebanon, Elie Saab went from cutting patterns out of newspaper and searching his mother's closet for materials at the age of eight, to designing dresses for Royals, like Kate Middletown, and being known as one of the best fashion designers in the world.
#6 Marcel Khalifeh
Also known as the voice of change and revolution for over three decades, Marcel Khalifeh is a Lebanese composer, singer, and oud player. In 2005, Khalifeh was named UNESCO Artist for Peace and happiness.
#7 Melhem Khalaf
Melhem Khalaf is not only the first-ever independent Head of Beirut Bar Association, but also the founder of OffreJoie NGO that has been advocating for a plural, free, and fair Lebanon since 1985.
#8 Yorgui Teyrouz
Yorgui Teyrouz is the founder of Donner Sang Compter DSC-a Lebanese non-profit NGO that links potential blood donors to patients in urgent need. In the span of less than seven years, DSC has directly contributed to saving around 60,000 lives!
#9 Salim Abou Mjahed
Salim Abou Mjahed is the Lebanese father and hero who sacrificed his life to save his village from the wildfires' outburst Lebanon suffered from in October. The moment Abou Mjahed heard of the chaos, he rushed out of his house in a courageous and selfless endeavor that did help extinguish the fires. 
#10 Rawi Hage
Multi-award author Rawi Hage is a Lebanese writer, poet, and photographer born in Beirut and based in Canada.
In 2019, he won the Writers' Trust Engel/Findley Award from the Writers' Trust of Canada. He is widely acclaimed for his creative literary work, known for "its originality, its power, its lyricism, as well as its humane appeal." 
#11 Abbas Beydoun
A Lebanese University graduate, Abbas Beydoun is a Lebanese poet, novelist, and journalist. Beydoun won the 2017 Sheikh Zayed Book Award in "Literature" for Khareef al Bara'a (The Autumn of Innocence).
#12 Majdi Allawi
Father Majdi Allawi is a Lebanese Maronite priest and founder of the association Bonheur du Ciel, which helps young drug addicts. Allawi also hosts underprivileged people residing in Lebanon in his soup kitchen near Bourj Hammoud.
#13 Fadi Daou
Father Fadi Daou is the founder of Adyan Foundation for diversity, solidarity, and human dignity.
Registered as an NGO in Lebanon, Adyan works locally, regionally and internationally for pluralism, inclusive citizenship, community resilience, and spiritual solidarity, through homegrown solutions in Education, Media, Policy, and intercultural and interreligious relations.
#14 Abdallah Absi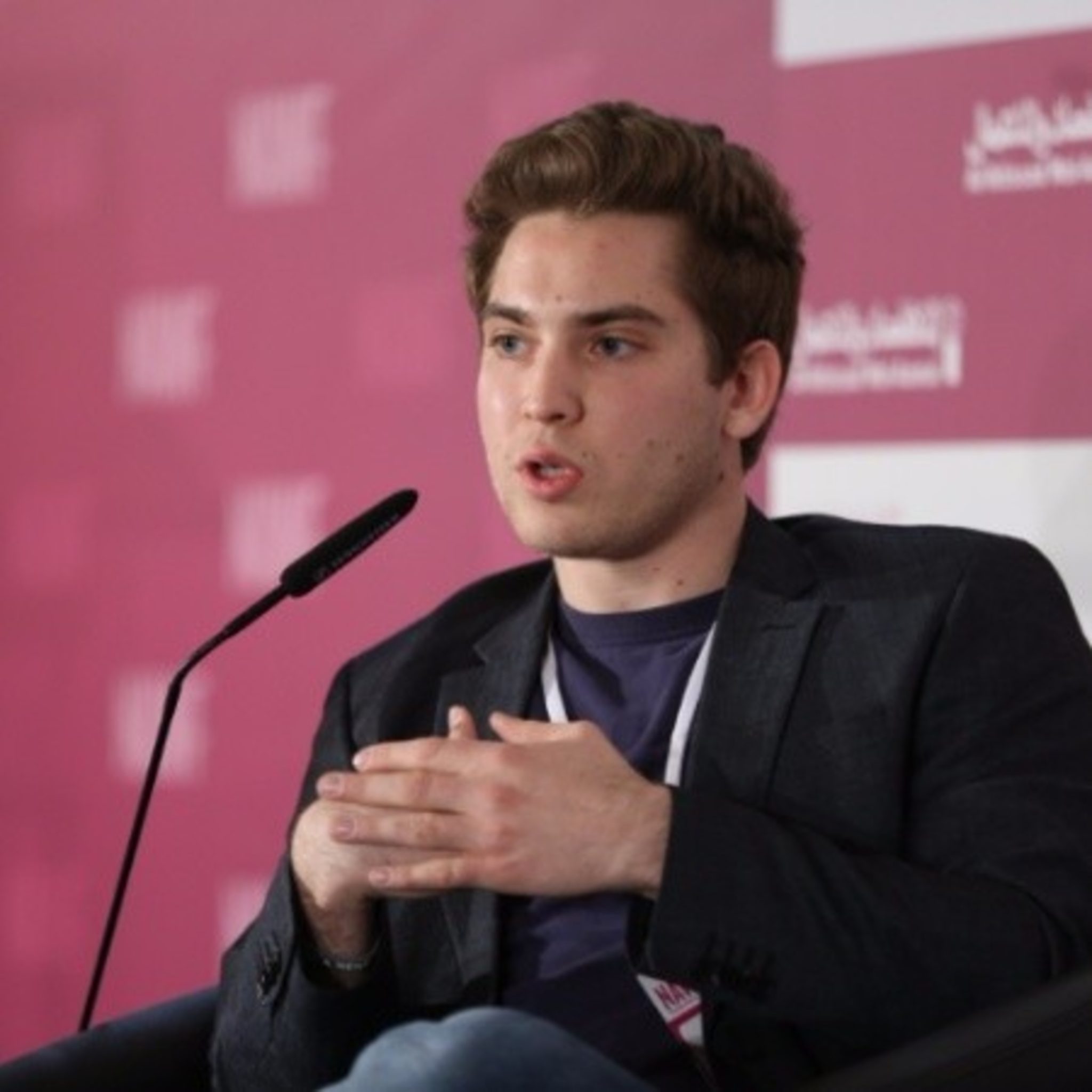 A child genius, Abdallah Absi is the founder of 6 companies, 3 of which he defines as projects. At the age of 26, Abdallah is an innovator who has been in the startup scene for almost a decade now.
He is the co-founder of GivingLoop, a sustainable fundraising platform that helps non-profits focus less on fundraising and more on changing the world. Absi previously founded Zoomaal, the leading crowdfunding platform in the Middle East, which involves the top VCs in MENA.
#15 Chef Wael Lazkani
Chef Lazkani has earned his place in this list of acknowledgment big time for taking upon himself to open a kitchen amidst the protest in downtown Beirut and feed thousands of people daily for free. His initiative Matbakh El-Balad has been a comfort to protesters who have been calling home the streets for over 31 days. 
Wael Lazkani is an expert in his field, having studied and worked for years as a Chef in London, Geneva, France, and Montreal, and back to Lebanon where he has been also surviving the severe economic crisis with his fellow citizens.
#16 The martyrs of the 2019 Revolution
We salute Hussein Attar, Omar Zakaria, and Alaa Abou Fakher who have died in the fight against corruption and archaic laws in the 17 October Lebanese Revolution. To all our heroes who have died defending our lands, you do not only deserve a day; all our days are dedicated to you.