Although it has been rumored that Iran is concealing its struggles to contain the local outbreak of coronavirus, an Iranian state media reported last week that about 10% of its parliamentarians have been infected with the virus.
Public health experts did advise caution over the number of infections imparted by Iran, which was countered by the World Health Organization's director-general, Tedros Adhanom Ghebreyesus.
He maintained that his organization has its "own mechanism" for verifying information and that there is no problem with Iran's reported virus figures, according to CNBC.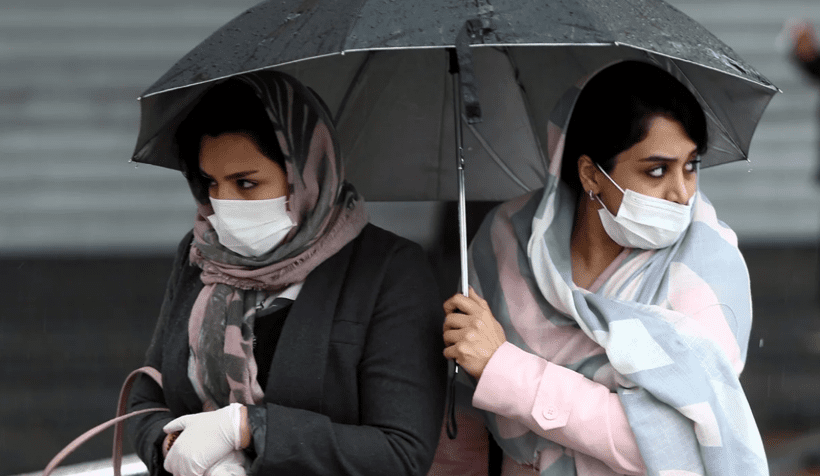 Hence, the latest reports by Worldometer, on March 9th (00:05 GMT), indicated 6,566 confirmed cases in Iran; 194 deaths; 2,134 recovered, and 4,238 still critical.
However, unlike other affected countries, where the population is the most hit to date, the coronavirus has swept through the political leadership in Iran with 23 members of its parliament confirmed affected, in addition to the head of Iran's Emergency Services. 
Among the reported deaths, six are politicians or government officials, including a recently elected member of parliament, a former Iran's ambassador to the Vatican, and the adviser to Iran's Supreme Leader Ayatollah Ali Khamenei, Mohammad Mirmohammadi.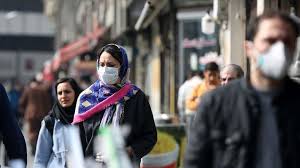 Among the confirmed affected by the virus: Iraj Harirchi, Iran's deputy health minister and the head of a government task force on the coronavirus. Masoumeh Ebtekar, a vice president for women and family affairs in Iran, also tested positive.
Ebtekar, who is locally known as Sister Mary, was involved in 1979 in the seizing of the U.S. Embassy in Tehran and the 444-day hostage crisis that followed.
From his side, Iranian President Hassan Rouhani announced that the coronavirus has spread to almost all of Iran's provinces, assuring the people that "the country will get through the outbreak with a minimum number of deaths."
Amir Afkhami, an associate professor of psychiatry and global health at George Washington University, told USA Today that Iran did not prepare itself to contain the outbreak when other countries did as soon as the virus began to spread in Wuhan, China.
"Instead, it continued to export face masks to China, causing a national shortage when its own hospitals needed masks in February," Afkhami revealed.
"Iran also refused to restrict travelers from China, its largest trading partner, in all likelihood to avoid any deleterious impact on its already spiraling economy, which has been battered by U.S. sanctions," he explained.
For his part, Iranian lawmaker Abdolreza Mesri said in a televised interview that Iranian lawmakers "have a close relationship with the people and they carry different viruses from different parts of the country, which may create a new virus, so we recommend the lawmakers to cut off their relationship with the public for now."
Iran might have downplayed at first the gravity of the outbreak and prioritize its trading relationship with China, however, that's no longer the case with the virus hitting 10% of its lawmakers and the death toll reaching 194, and thousands infected.
According to the reports, Iran's outbreak has been traced to the holy city of Qom where religious leaders "have been reluctant to close Islamic shrines or to quarantine the area."
However, as of last week, Iran has started to take new serious measures to combat the outbreak, circulating trucks to sanitize streets in some cities, shutting down schools until March 20th, and releasing tens of thousands of prisoners to prevent the virus spreading in jails.
It has also mobilized its armed forces (with no indication of how they will be used to stop the virus), warned the people "to limit the use of paper money as it is aiding the spread of the new coronavirus," and locked down two vacation destinations under quarantine: the cities of Mazandaran and Gilan.
In a turn of events, as reported by USA Today, the United States has offered assistance to Iran, through Switzerland as an intermediary.
It has also declared through the Secretary of State Mike Pompeo that "Trump administration would not sanction humanitarian assistance dispatched to Iran."