The Minister of Interior just issued a decision on Sunday, November 1st, regarding the continued closure of some villages and towns due to the high number of COVID-19 cases in them.
This decision covered 115 towns and villages:
Akkar:
Aley:
Bleibel
Btater
Aramoun
Bchamoun
Ain El-Remmeneh
Bnadoun
Baabda:
El-Merdasheh
Kfarselwan
Bsaba
Tehouitet El-Ghadir
El-Chiyeh
Haret Hreik
El-Hadath
Kfarshima
Baalbek:
Tamnine El-Faouka
Tamnine El-Tahta
El-Nabi Chit
Haouch El-Rafka
Ksarnaba
Khoder
Deir El-Ahmar
Baalbak
Makteh
El-Batroun:
Bint Jbeil:
El-Chouf:
El-Damour
Batloun
Niha
El-Zaarouriyeh
El-Jehiliyeh
Chehime
Barja
Daria
Kfarmaya
Jiyah
Kfarhim
Amatour
Deir El-Kamar
Kfarnakour
El-Metn:
El-Dekweneh / Deir Mar Roukouz
El-Mansourieh / El-Mkalles / El-Daichounieh
Byekout
Hamlaya
Knabet Broummana
Fanar
Zekrit
Deek El-Mahdi / Deir Tamish
El-Zalka / Amaret Chalhoub
Hasbaya:
El-Hermel:
Jezzine: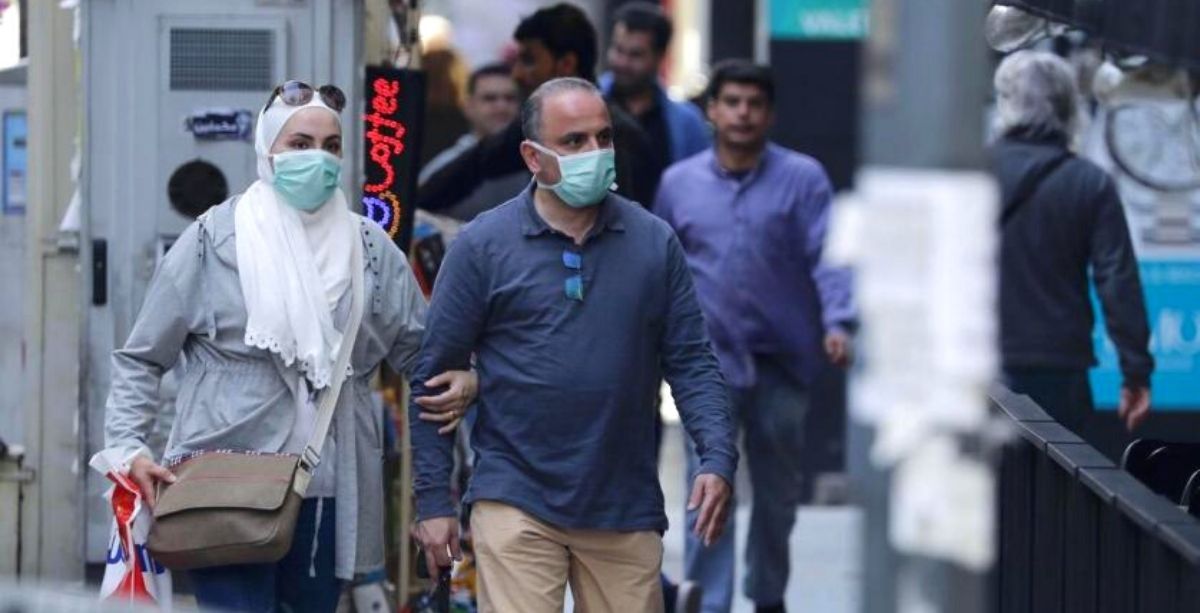 Byblos:
Ehmej
Blat
Mechmoch
El-Monsef
Byblos / Hboub
Nahr Ibrahim
Kfarbmel
Kesserwan:
Ain El-Rihaneh
Adma / Dafneh
Ajaltoun
Ballouneh
El-Kfour
Aintoura
Rachiin
Harissa
Jeita
El-Koura:
Marjeioun:
El-Menieh / El-Dunnieh:
Taran
Temrine
Beit El-Fekes
Seir El-Dunnieh
El-Nabatieh:
Ansar
Houmine El-Faouka
Zebdine
Rashaya:
Sidon:
Bakesta
Kfarmelki
El-Hajjeh
El-Bremieh
Abra
Aktit
Majdelioun
El-Karieh
El-Gazieh
El-Bebilieh
Ansarieh
Tyr:
Benouh
Sedikine
Deir Kanoun Ras El-Ain
Chihine
Bediyas
West Bekaa:
Zahle:
Riyak / Haouch Hala
Niha
Makseh
Terboul
Kfarzabad
Kaa El-Rim
Ferzoul
Zgharta:
Kfarhatta
Erdeh
Kareh Bach
Kferfouh
Zgharta
Curfew is now from 9:00 pm and until 5:00 am every day. All entertainment venues are to remain closed in all areas and crowds (social parties/events) are forbidden.
Restaurants and cafes in the towns/villages that aren't under lockdown can only host 50% of their capacity.
Face masks are mandatory and schools are to remain closed in the towns under lockdown.