From delicious lamb-spiked eggs to perfectly crispy flatbreads, Lebanese locals definitely take the golden stand for creating diverse and tasty breakfast options that will surely wake you up on the right note.
Here are 12 delicious breakfast dishes that get us always to cheer up in the morning.
#1 Knafeh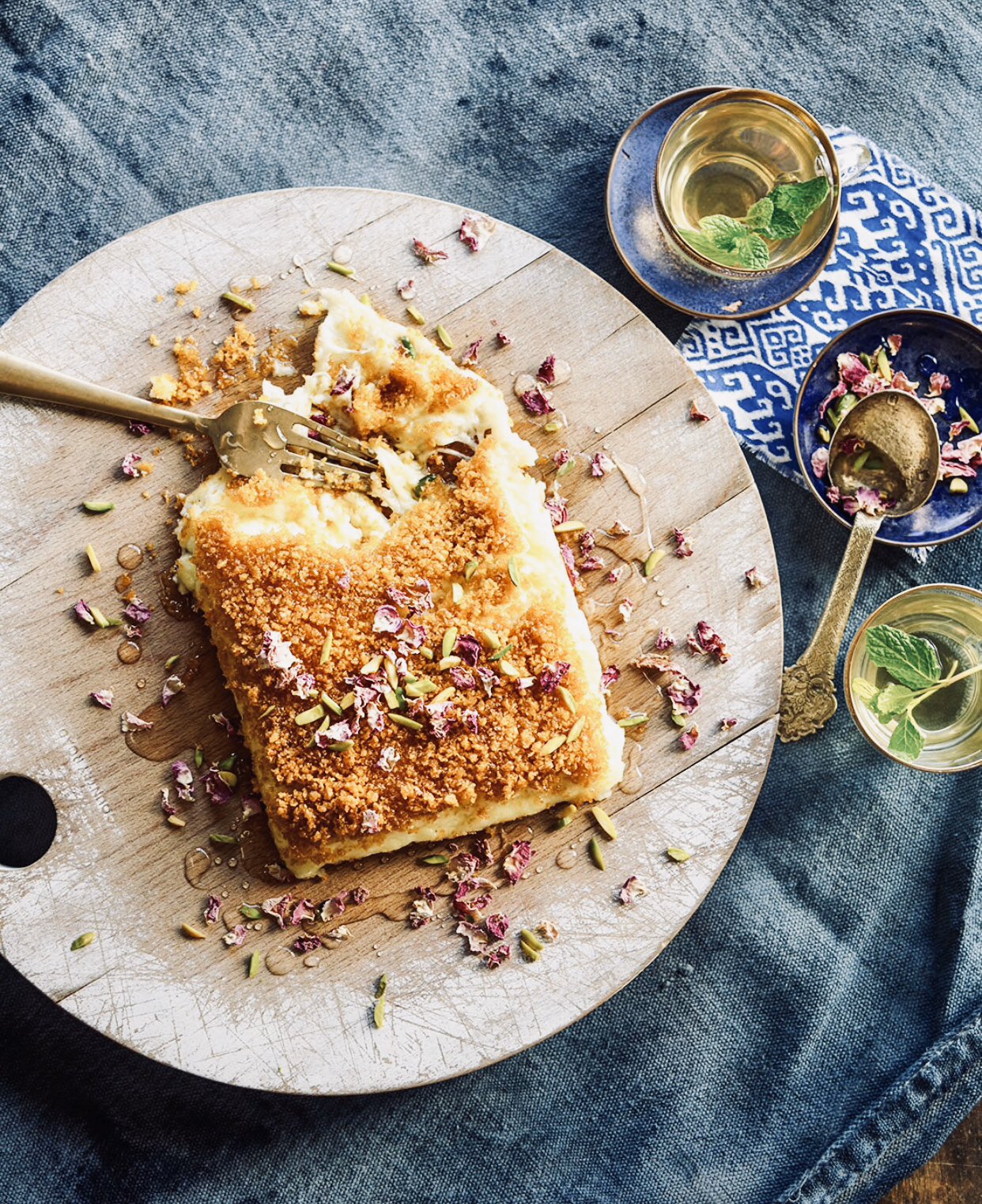 Knafeh, a traditional Lebanese dessert, is essentially made with shredded Phyllo dough and is considered as a heavenly breakfast option for Lebanese households.
The mouth-watering dish that's stuffed with cheese, topped with chopped pistachios, and generously drizzled with sugary syrup is certainly a delicious option for an energetic start of the day.
Some enjoy the traditional Lebanese breakfast with Kaak, others enjoy it as is. Either way, Knafeh will surely leave you wanting more.
#2 Ka'ak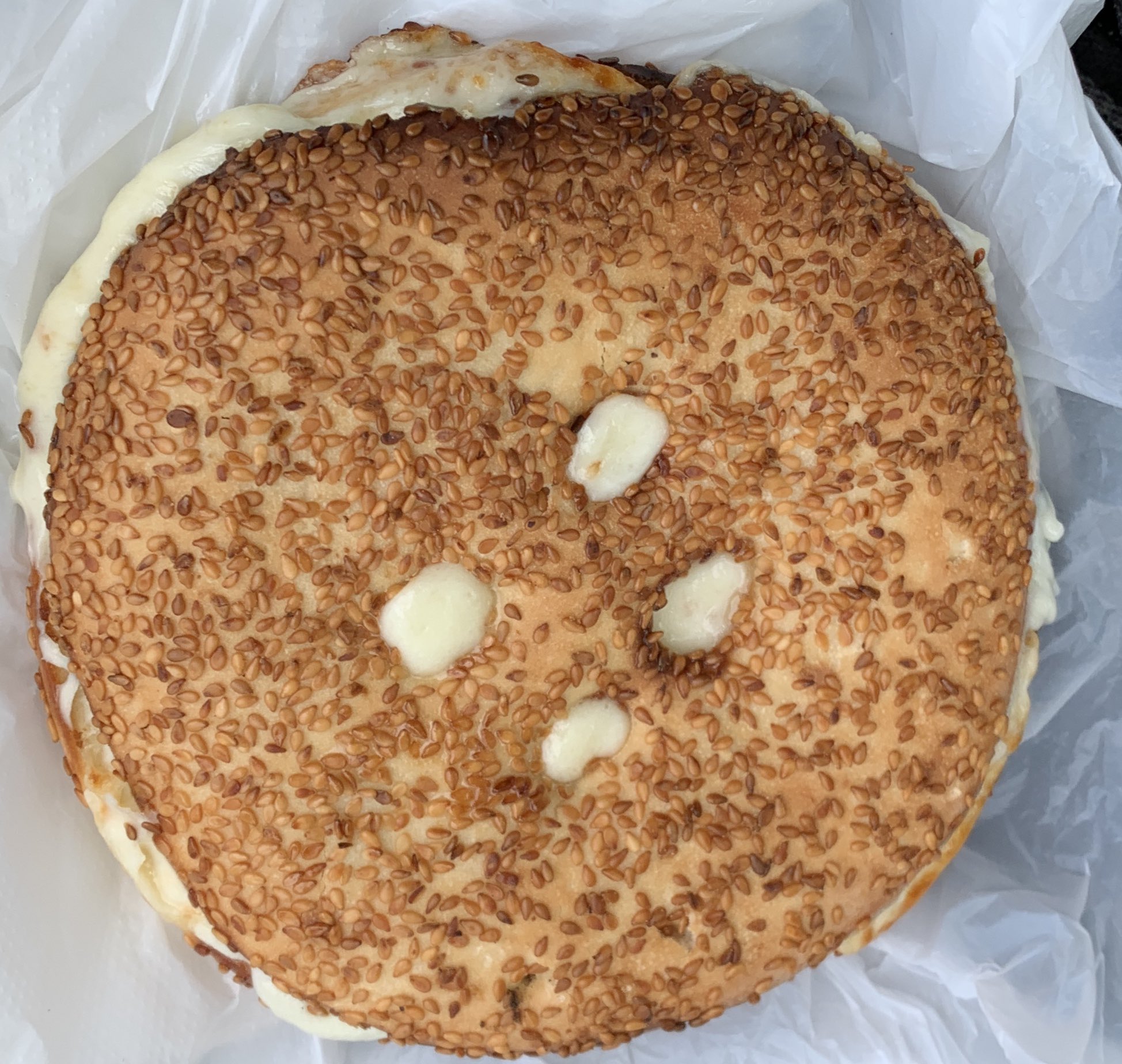 Whether filled with melting Akawi cheese or the healthy culinary herb za'atar, this simple sesame-studded flatbread can be spotted all around the country on Ka'ak stands that mark the streets across Lebanon.
This low budget breakfast that is usually handed off to the morning rushers will leave you feeling satisfied and ready to take on the day.
#3 Manakish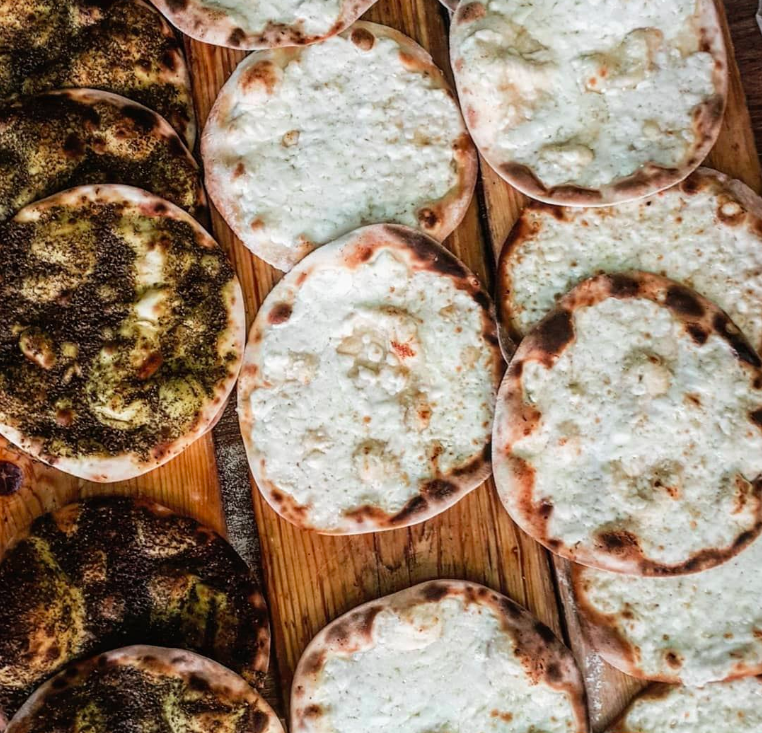 You all saw it coming, haven't you?
You can't possibly write about Lebanese breakfasts without citing the iconic Lebanese Manakish!
The simple pizza-shaped flatbreads are baked on dome-shaped or flat ovens. Whatever the choice of shape, the best outcome certainly is when baked a3l khatab, aka using wood.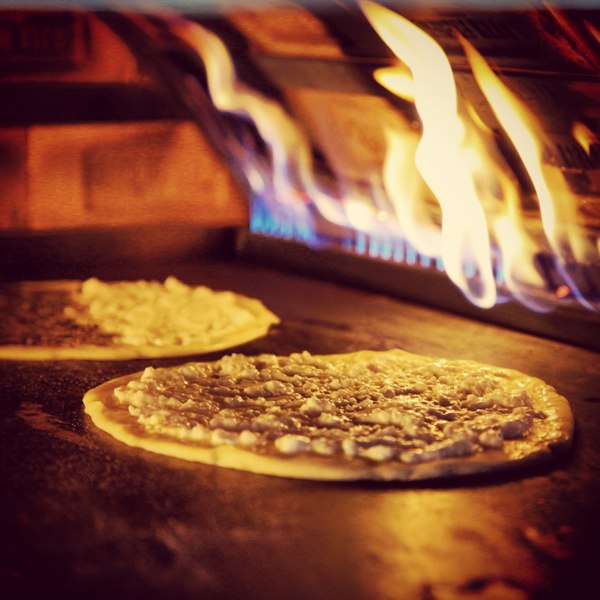 This top favorite breakfast of the Lebanese comes also with different choices of spread. While the za'atar spread is the most classic, there are also those who love it with cheese instead, like a delicious melted Akawi cheese.
And there is the "extra" option where the man'oushe is baked with both cheese and zaatar spread then wrapped up with tomatoes, cucumber, and fresh mint.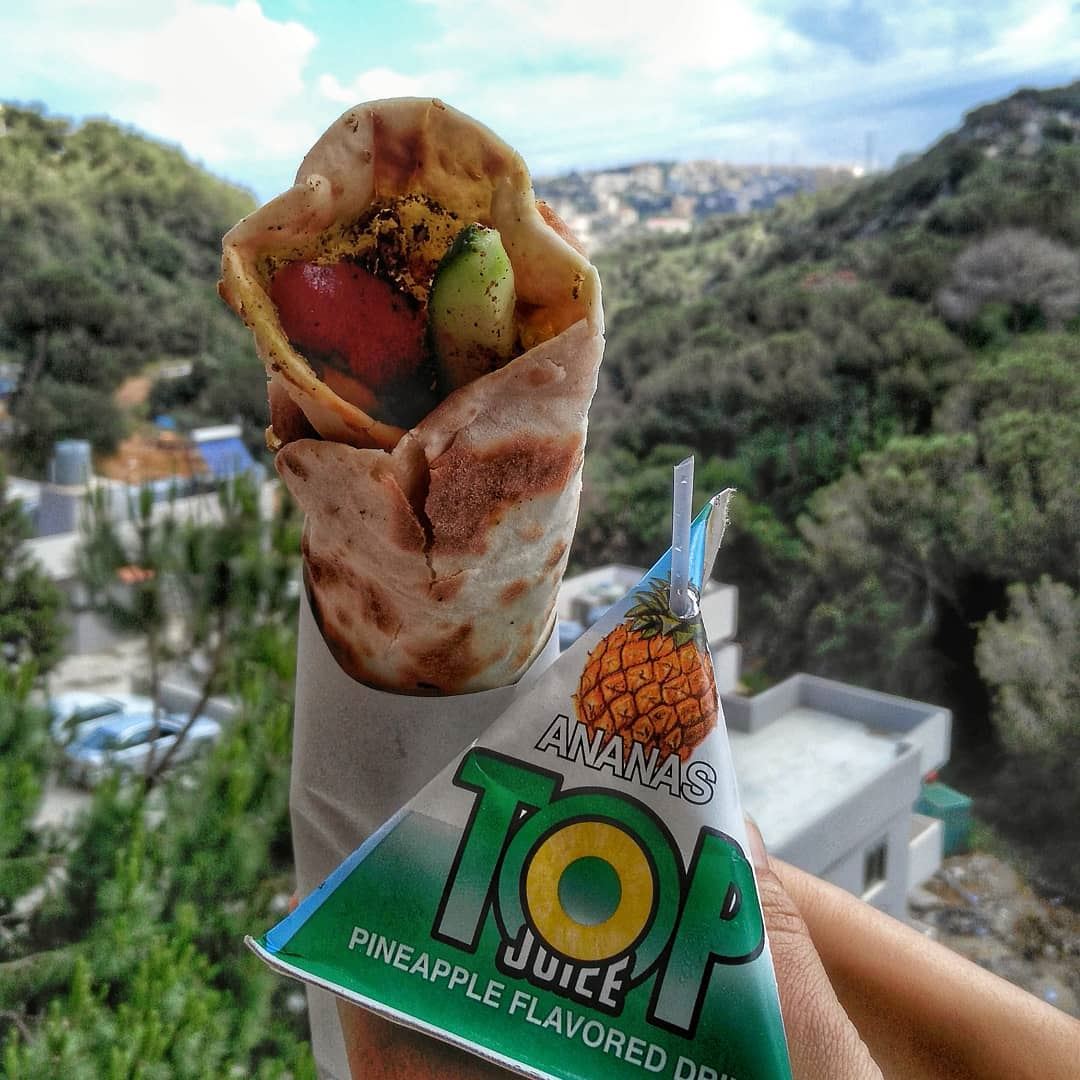 #4 Fatteh
Not only is this dish the most popular in Lebanon for breakfasts, but also for lunch and dinner, and it has a vegetarian version.
The dish looks like it packs so many different ingredients that make up for the delicious blend of flavors. But, in reality, it simply consists of stewed chickpeas with some tahini, toasted bread crisps, and the traditional Lebanese yogurt, all topped with fried garlic and pine kernels.
Another healthy and energy-boosting breakfast that will wake up your Lebanese roots!
#5 Lamb-Spiked Eggs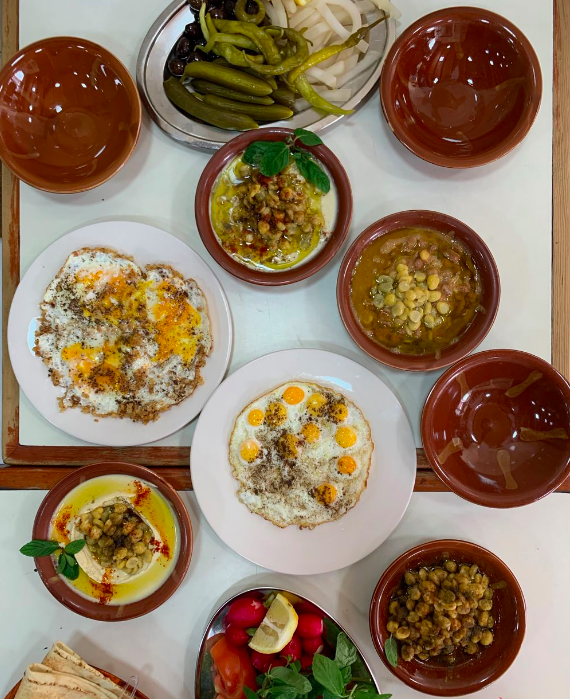 It may sound odd at first, but the lamb, known as awarma, brings forth a tender texture that, when cooked with eggs, will lure your taste buds into devouring the flavorsome dish and asking for more!
#6 Foul Medames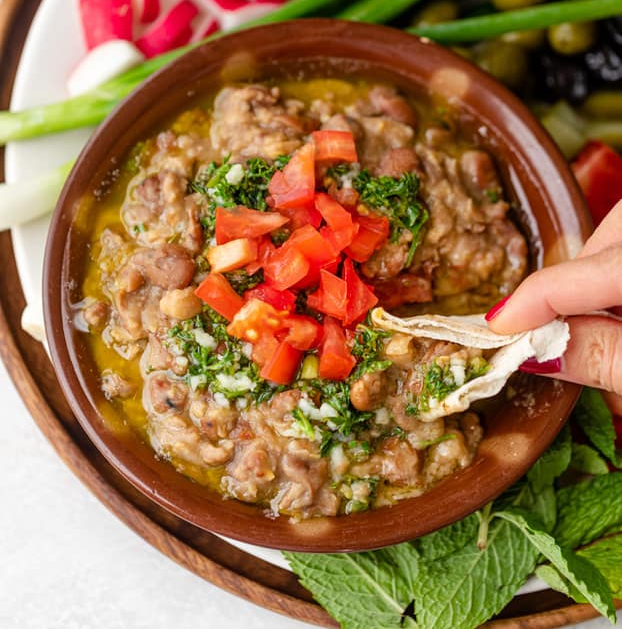 This perfect homey-breakfast for cold mornings is a vegan-friendly option that's packed with healthy nutrients.
It consists of stewed fava beans seasoned with olive oil and lemon juice and topped with chopped fresh parsley, spring onions, and tomatoes. It is a delicious and fulfilling energy-booster that Lebanese don't hesitate to even enjoy for lunch.
#7 Arishé With Honey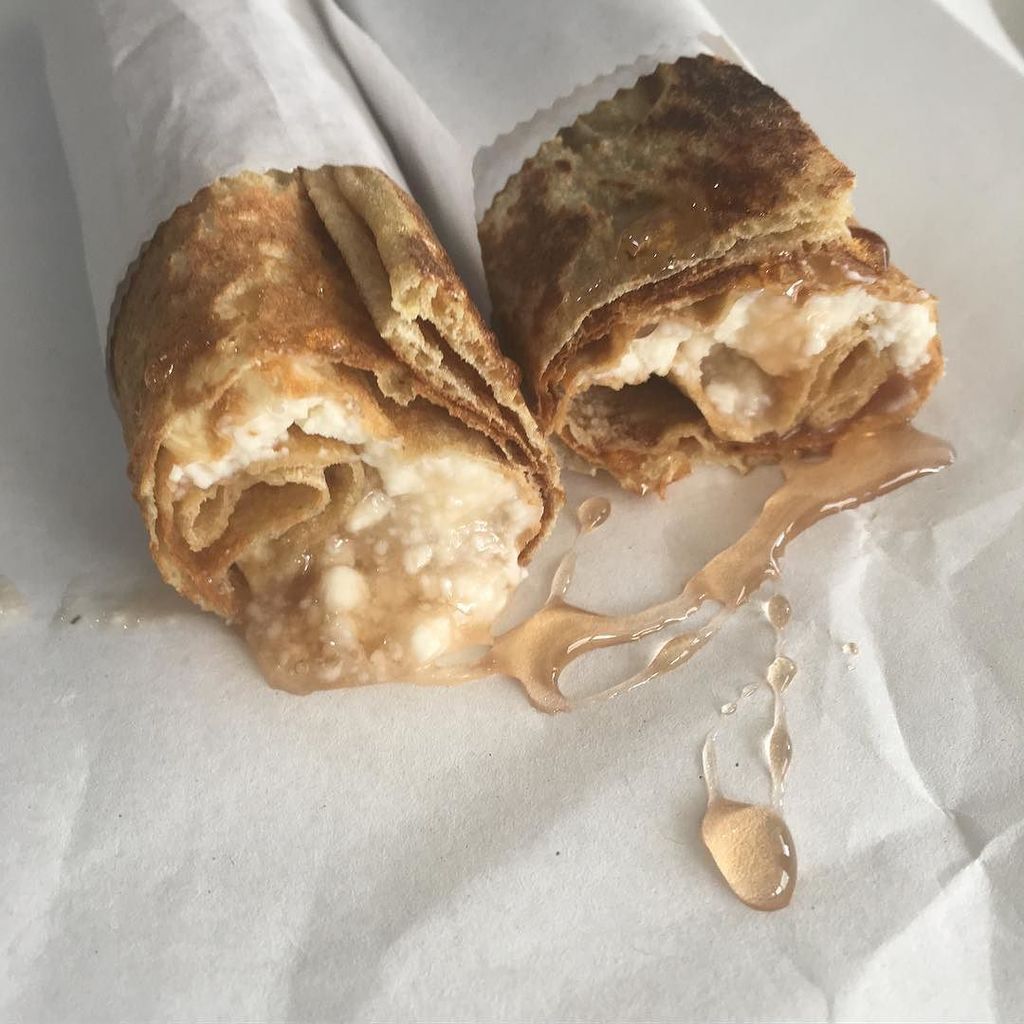 A combination of cheese, dosed in local organic honey and wrapped up in a warm crepe-like flatbread that's thinner than the saj bread.
This delicious breakfast was specifically designed to satisfy all Lebanese citizens with a sweet-tooth.
Either way, Arishe with honey will have everyone fighting over the last bite.
#8 Keshek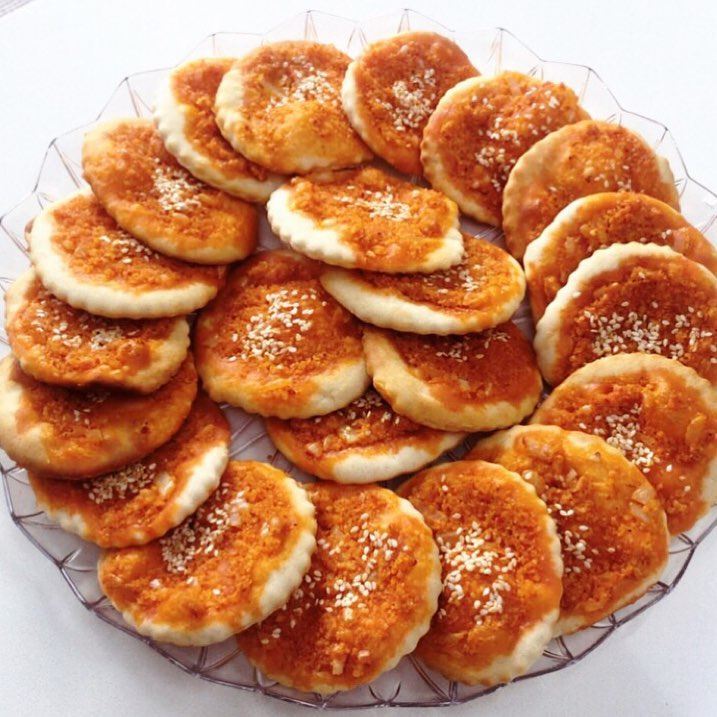 Away from all the sweet breakfast options, Keshek is a simple breakfast option that's made up of dried yogurt with bulgur wheat and is one of Lebanon's finest breakfast creations.
Considered very similar to manakish, this Lebanese delicacy is there for when you want to spice things up from your daily cheese or za'atar manakish!
#9 Traditional Breakfast mezza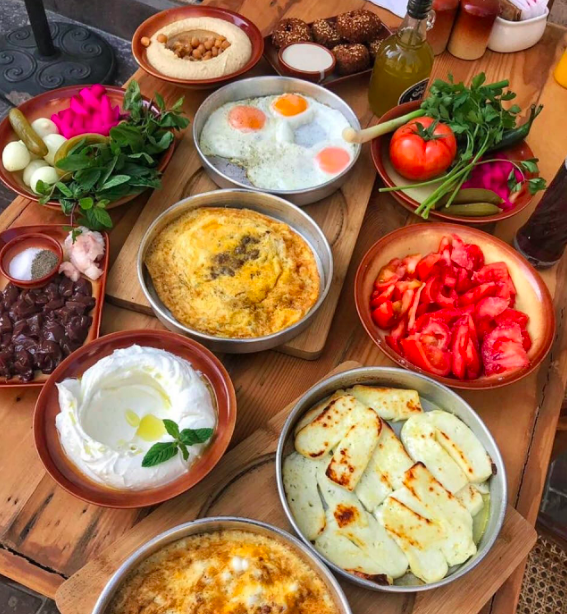 Cheese lovers sure do get the best out of Lebanese foods, as this traditional breakfast idea is simple, quick, and extremely tasty.
Grilled Halloumi cheese, Labneh drizzled with olive oil, olives, cucumbers, tomatoes, and a cup of tea, and you'll officially garner yourself the ultimate Lebanese breakfast.
#10 Lahme Baajin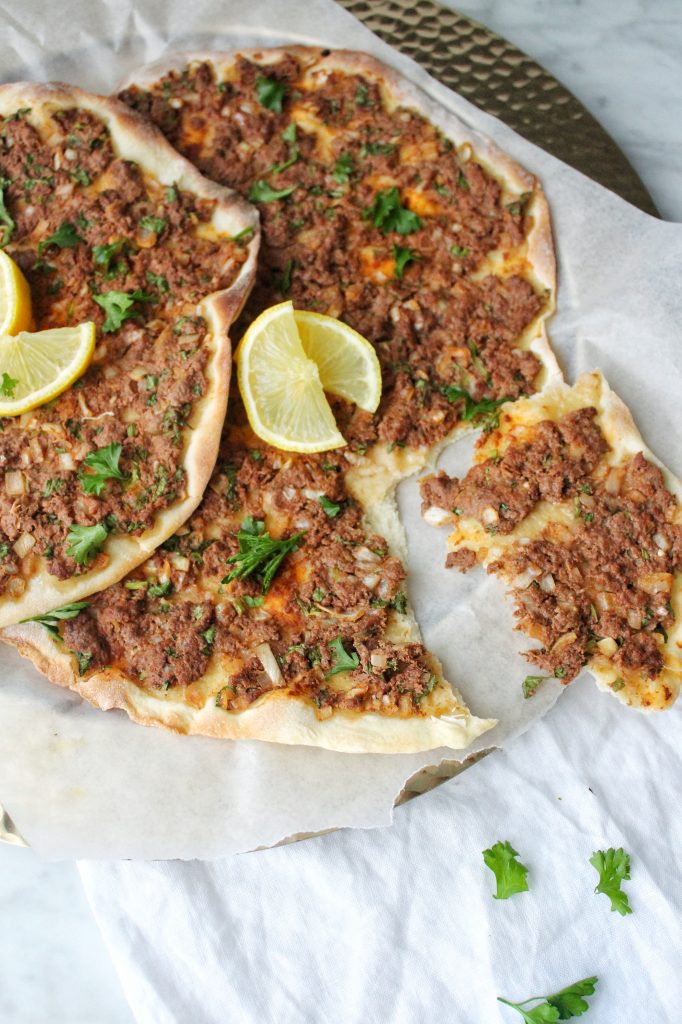 Dating back to the fifteenth century, Lahme Baajin saw its way to the west with the Lebanese cuisine and is now known overseas as "meat pizza." It is typically baked like the man'oush but with a mixture of ground beef, onion, tomato sauce, and spices, instead of the zaatar spread. Unlike what it seems and sounds, the Lahme Baajin is actually light, and Lebanese tend to consume two wraps (if not more) for breakfast.
#11 Hummus Balila
Another unique take on chickpeas! This simple yet highly delicious vegan-friendly Lebanese breakfast includes chickpeas (hummus in arabic), extra virgin olive oil, lemon juice, garlic, salt, and cumin.
It is traditionally accompanied by cucumbers, radish, fresh mint, parsley, onions, and tomatoes. You'll find yourself scraping any leftover Balila from your plate right before rushing to work or family duties.
#12 Mouajanet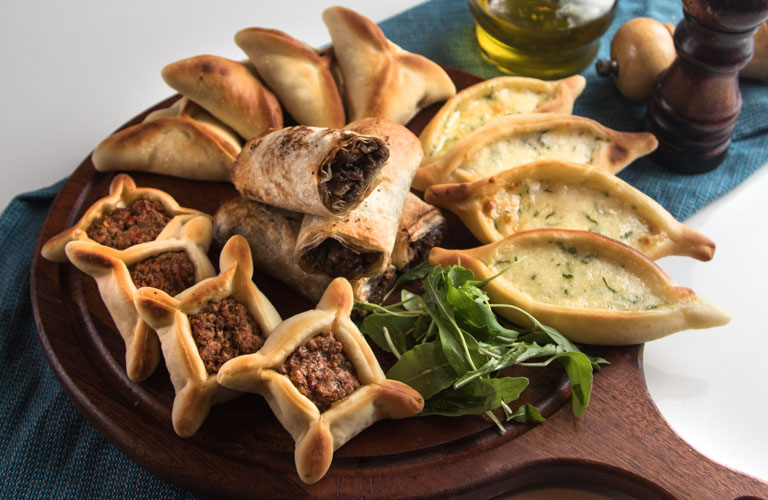 These little savoury Lebanese pastries are everyone's guiltless pleasure.
Offering a wide range of options, such as spinach, cheese, beef, mini pizzas, and much more dough-based delicacies, mouajanet make up for the perfect Lebanese breakfast if you're confused as to what to eat, and feel like having a little taste from everything.
The beauty with these pastries is that they always make their ways to the reception table of events, even in birthdays and weddings.