Loulou, the expected storm, hit Lebanon on Tuesday night and is still ongoing. Thunderstorms and heavy winds with snow falling above 1200 meters, temperatures varying between 5 and 16 degrees, this is Loulou.
The Lebanese Civil Defense warned the citizens and urged them to adhere to the safety guidelines and take precautions. 
Loulou The Wicked, as it's being called on social media, got itself some fascinating photos from Lebanese photographers, but it has also caused a lot of damages, hitting badly Lebanon's infrastructure, houses, and even the agriculture. Here are some scenes in images and videos:
#1

Tyre 
Via Yasour
Severe damages to fishermen's harbor in Naqoura, affecting a number of facilities and fishing boats.
#2

High 

waves
Via The National
In the south, waves reached more than 6 meters in height, closing the northern marine entrance and flooding the lane leading to the city. Rapid response units for disaster reduction in the region worked in cooperation with civil and municipal defense teams to open the sea route.
#3

Beirut

Many resorts along the coast were damaged due to the high waves and strong winds.

 
#4

Ain Mraysseh 

What did the contractors make these walls from? Biscuits? They crumbled again during this storm.

 
#5

 A Cemetery collapsed
Via Arab 48
The storm caused extensive damages to the Jewish cemetery in Beirut and caused it to collapse.
#6

Tens of accidents daily
Via Radar Scoop
#احصاءات_غرفة_التحكم للحوادث التي تم التحقيق فيها خلال ال ٢٤ ساعة الماضية: 12 حادث، 6 قتلى و 15 جريح
#كفانا_بقى

— التحكم المروري (@tmclebanon) December 26, 2019
In the first 24 hours after the storm, traffic control reported 12 accidents, six deaths and 15 people injured.  Cars stranded for hours in various areas were the heavy rain hit hard, affecting roads, like Baalbek, Danniyeh, Jal El Dib, Dbayeh and Hermel. Civil Defence teams intervened to save people stuck in some areas. 
#7

Trapped in the snow 
إنقاذ مواطنين احتجزتهم الثلوج داخل ست سيارات على طريق (صنين_زحلة)https://t.co/8WR2HBnUXF pic.twitter.com/dWe9flBFHK

— الدفاع المدني اللبناني (@CivilDefenseLB) December 26, 2019
Cars were trapped in snow for hours in mountain areas. The Lebanese civil defense always on high alert managed to get everyone out safely.
#8

Structures Flooding
Via Lebanese Civil Defense
Numerous structures flooded in various areas. The Civil Defense rushed to help people draw water out of some hotels and houses in Beirut.
#9

Trees and electricity poles collapsing
Via Lebanese Civil Defense
Via Lebanese Civil Defense
Heavy rain and strong winds tore down many trees that crashed on cars and properties and knocked down electricity poles leading to blackouts in some villages and some parts of the cities. 
#10

 Hazmieh

The roadside wall of Hazmieh road collapsed, blocking the passage. No casualty was reported.

 
#11

 Flooded Roads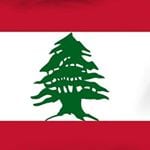 @lebanon_the_dreamembedded via  
@abd_alghaneyembedded via  
#12

Roads collapsed
The Tabarja road in front of the Casino du Liban collapsed.
#13

 Heavy snow blocked roads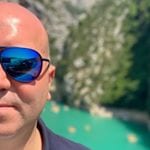 @live_the_moment_by_skaffembedded via  
Some roads got blocked by heavy snow and fog covered these mountainous areas, making the roads very hazardous. The civil defense closed access to these roads and redirected the traffic.
On the bright side, this storm just announced the beginning of the skiing season in Lebanon.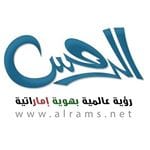 @alramsnetembedded via  
Unfortunately, the damages weren't a few and were not restricted to structures and properties. Agricultural products such as bananas and citrus were also reportedly affected by the wind speed in various areas of Lebanon.