The parliamentary Finance and Budget Committee just approved on Thursday the draft of the 2020 state budget that proposes slicing off the government's spending up to LL1,000 billion (about $666 million).
The announcement was just made by the Committee Chairman MP Ibrahim Kanaan who had stated earlier this month that exceptional yet realistic solutions are required to tackle Lebanon's declining state finances.
MP Kanaan met with caretaker Finance Minister Ali Hassan Khalil, Central Bank Governor Riad Salameh and the head of the Association of Banks, Salim Sfeir.
Discussions revolved around pertinent issues, like cash withdrawals, social security health care, loans' penalties, and funds transferred abroad by a number of politicians.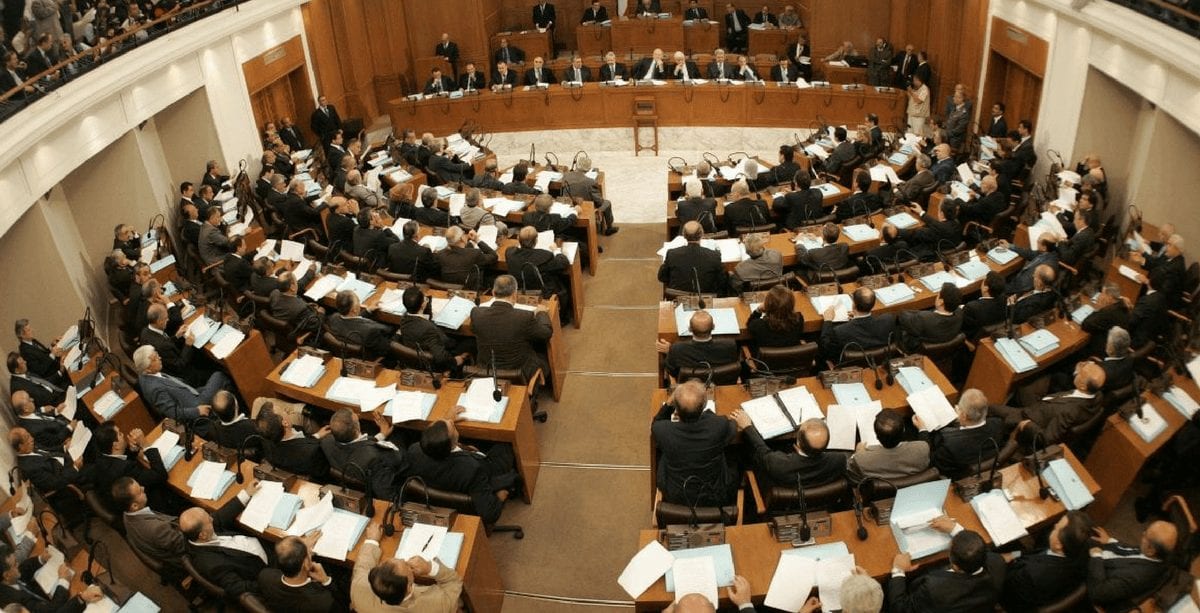 According to MP Kanaan, the answers of the bank sector in regards to the issue of cash withdrawals weren't convincing, and he promised to follow up on the issue "in a manner that respects the right of the people to get their salaries."
He also stated that the Finance Committee recommended the must "to facilitate bank transfers to students studying abroad" so they can pay their tuitions and requirements.
MP Kanaan stated that they have "approved increasing securities on deposits from LBP 5 million to LBP 75 million, which would positively affect and protect small depositors."
He went on revealing that $6 billion were withdrawn from banks by depositors due to financial concerns. Another $6.5 billion are suspected to have been transferred abroad by a number of politicians.
He assured that they are following up on that issue via a committee assigned to communicate with the central bank and its Special Investigation Commission.
In that regard, Riad Salameh assured reporters: "All legal measures needed will be taken to know the fate of money transfers to Switzerland in 2019 and if they truly happened.
He went on saying that they need first to confirm that these deposits in Swiss banks were transferred from Lebanon, pointing out that such inquiries will affect the "politically exposed politicians and bank owners." However, he assured that transfers can be traced and that "nothing can be hidden."
From his side, MP  Hasan Fadlallah stated a higher number than the mentioned by MP Kanaan, "We are talking about $11 billion," and that the return of these funds transferred abroad will solve Lebanon's liquidity problem. According to him, it "will allow regular citizens to access their money."
Back to the 2020 State Budget, MP Kanaan announced that "the surplus secured in the budget will provide the needed funds for the health care of 12,000 self-registered social security beneficiaries."
According to him, the Finance Committee has also approved to suspend the penalties on defaulting loans related to housing, agriculture and industry.
The suspension will take effect in the six-month period that follows the official publishing of the budget.
"We have imposed inspection on all institutions and prior inspection on grants and loans," he said and added that the committee has also proposed "the direct transfer to the treasury of the revenues generated from the mobile telecom sector."
Amid these meetings and the announcement of the Parliament's Finance Committee, Lebanese citizens demonstrated nonetheless against the banks' policies in front of the central bank and the Lebanese Banks' Association building.
They demanded that loan payments be rescheduled after amending interest rates, and called on their fellow citizens to stop paying their loans and taxes.