In remembrance of the victims whose lives were taken on August 4th, 2020 by the Beirut Port explosion, 204 red hearts were placed in different cities around the world.
The names of the victims were placed on hundreds of hearts and planted in Paris, Washington, Ohio, California, Michigan, and New York.
Organized by various groups of the Lebanese diaspora in different locations in the United States and Europe, the initiative comes to demand the follow-up and continuation of the investigation and to hold those involved accountable.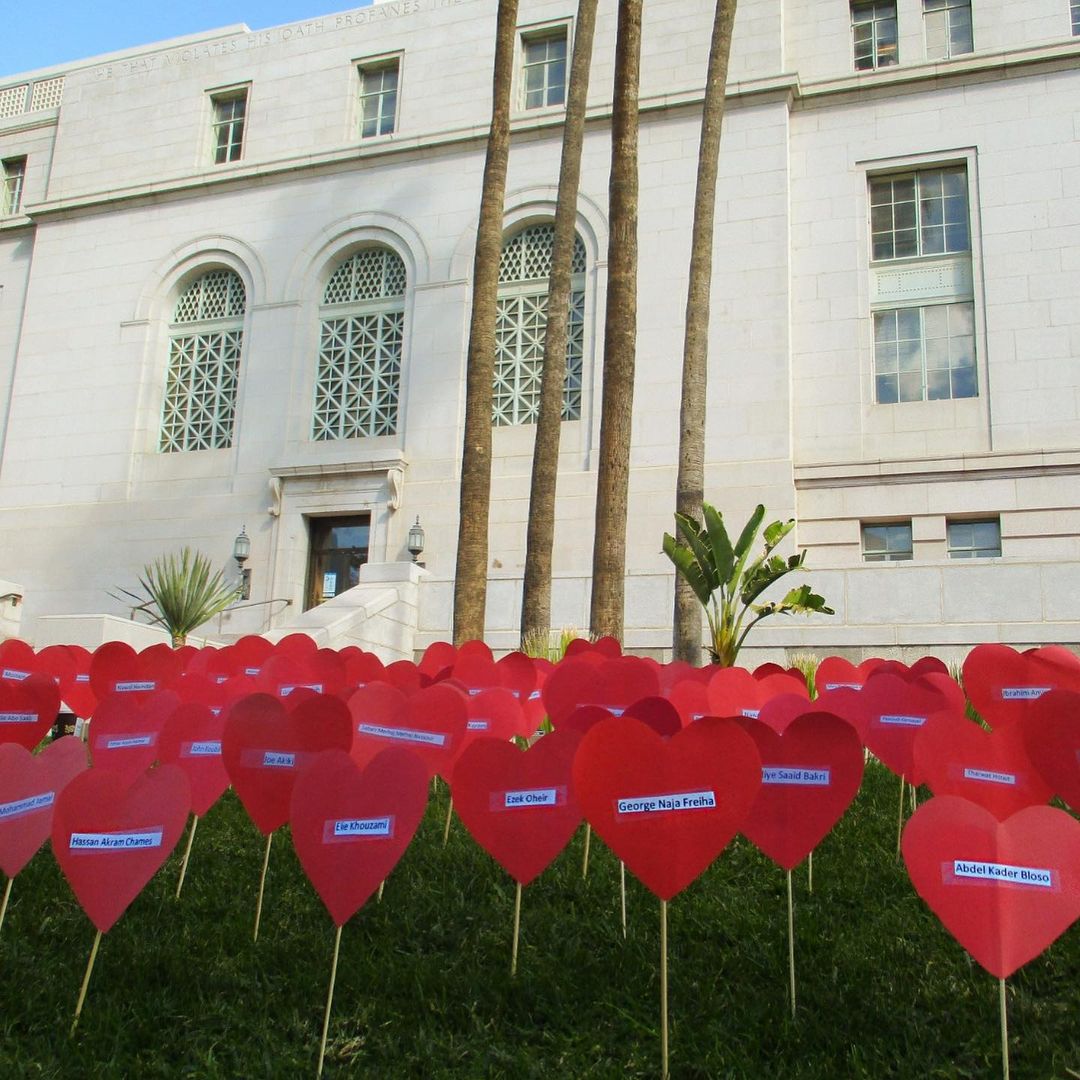 The Beirut Port explosion of August 4th is among the biggest non-nuclear peacetime explosions in world history.
Not only did it claim the lives of over 200 people but it also left more than a thousand incapacitated and hundreds of thousands homeless or with broken homes.
Beirut, as it was, as we knew it, is still reeling from the trauma and damage caused by the shockwave of the massive blast.
Six months later, there are still no answers to who made it happen. Not one official has been held accountable, despite the fact that several were indicted.
Families of victims are yearning for closure. Not a day passes that they do not mourn and relentlessly fight for justice that is yet to be served.
Even their sit-ins are being shut down by the authorities as if they are not allowed to demand justice, and the brutal killing of their beloved is being blamed on fate by some officials.
Recently, the state has been granting national awards here and there, yet no effort whatsoever for an official memorial to the victims.
Say their names.