The number of cases of Coronavirus has been increasing in Lebanon ever since the first case was confirmed on February 21st. 
On Sunday, March 1st, the Lebanese Ministry of Public Health announced that 3 other people were confirmed infected by this virus after arriving from Iran, which brings the total number of cases in the country to 10; as of the time of writing.
The ministry declared in a statement, "Three new laboratory-confirmed cases infected with COVID-19 virus were recorded, and they are people who previously came on planes coming from Iran, and they were under home quarantine."
He elaborated, explaining: "When they showed symptoms of the virus, they were transferred to quarantine. Upon confirmation of the positive result of the PCR examination, they were transferred to hospital isolation rooms. The total number of those infected has become ten."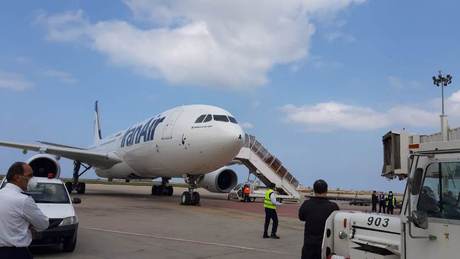 Later on Sunday, Rafic Hariri University Hospital announced in its daily report the latest developments regarding the emerging coronavirus, stating that during the past 24 hours, it had received 23 cases.
The hospital confirmed that all these cases underwent the necessary medical examination, and 9 of them required entering the quarantine based on the evaluation of the observing doctor, while the rest adhered to the home quarantine."
The hospital further explained that laboratory tests were performed for 55 cases, and only 3 of them resulted positive.
26 people, who were present in the hospital quarantine after the laboratory tested negative, left the hospital on Sunday, with the recommendation to stay under home quarantine.
They were provided with all the necessary instructions and means of protection, according to the directions of the World Health Organization.
The statement also pointed out that "there are 13 cases in the quarantine area up to the moment. As for the positive cases, they numbered 10, after the 3 new cases were recorded today [Sunday]" and admitted to the isolation unit for treatment.
"The case of the patient who is infected with the virus emerging from the Iranian dependency is still critical," the hospital stated, "while the status of the rest is stable and they are receiving the necessary treatment."
In the context of combating the epidemic, the ministry calls on all Lebanese expats from countries experiencing a local spread of the virus "to strictly adhere to domestic isolation measures, and when any symptoms appear, immediately call 76592699."
Get further informed on how to protect yourself and your loved one: New coronavirus guidelines by Lebanon's Order of Physicians.
We have a dedicated coronavirus section where you can find the latest news/updates about the pandemic in Lebanon, inform yourself with WHO-verified resources, and track the number of cases in Lebanon in real-time. Click here.