Lebanon celebrates the anniversary of its only legitimate army on August 1st, a powerful institution that abides by the sacred motto of "honor, sacrifice, and loyalty" to Lebanon and the Lebanese people.
Amid the harsh circumstances and the multi-faceted economic crisis plaguing the country, the Lebanese Army stands strong and unshaken in its duty to serve and protect, an outstanding role model of patriotism as its soldiers pledge alliance to one flag, the Lebanese, and one homeland: Lebanon.
For the people, it is the only authentic military protector of their homeland, ensuring peace and unity, and protecting the land from insurgents and terrorists.
For 77 years, the Lebanese Army has proven to be an irreplaceable value, Lebanon's strongest asset. It has fought terrorism, including ISIS, and protected Lebanon's borders without hesitation.
Also known for strongly promoting gender equality, the Lebanese Army is also formed by strong women soldiers ready to sacrifice their lives for their country.
For its 77th anniversary, the nation honors the Lebanese Army's duty and sacrifices to maintain Lebanon's liberty despite all the conflicts.
Its sacrifices of life have been numerous as hundreds of martyr soldiers had sacrificed their lives for the love of their country.
Heroes in times of peace as in times of wars. These are the soldiers of the Lebanese Army, which remains unbroken amid the challenges and the insecurity, a beacon of hope for the nation and the honor of Lebanon.
Here are inspiring photos as we give tribute to the Lebanese Amry's Honor, Sacrifice, and Loyalty.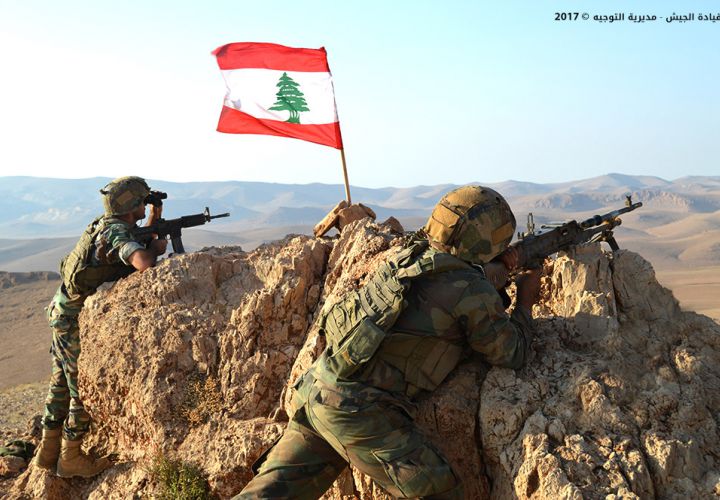 Related: 8 Gebran Khalil Gebran Quotes In Honor Of The Lebanese Army