Archaeologists working at the University of Alicante discovered a large ancient moat, built by the Phoenicians around 3,000 years ago, in Spain.
A moat is a deep and wide ditch filled with water that used to be built around a castle or fort to protect it from attacks.
The newly discovered moat in Spain is located at the historical site of Cabezo Pequeño del Estaño, in the coastal town of Guardamar del Segura. It's 3 meters deep and more than 8 meters wide. A Phoenician-built wall had previously been found at the same site.
Revealed to have been dug by hand, the moat was used by Phoenician settlers living on Europe's Iberian coast between the 9th and 8th century BC as a preliminary line of defense against attacks by disgruntled locals.
Only one other Phoenician-built moat has been found across the western Mediterranean. The first one was discovered in the Castle of Doña Blanca in the southwestern Spanish city of Cadiz.
Despite having been covered in an excess of soil due to various factors, including earthquakes, illegal quarrying, and, of course, time, the site has remained "enormous and intact," according to one of the archaeologists and site directors, Fernando Prados.
Prados, who called this "an exceptional discovery," said that the moat's quality is "equivalent to those that you might find around in Beirut in Lebanon."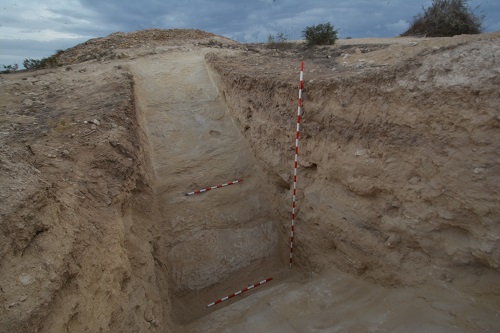 "As with the spectacular wall of this site, the closest known parallels to the Phoenician moat are found in the Middle East, in Phoenician cities like Tell Dor or Beirut," the University of Alicante also said in a press release.
The discovery of this moat supports previous conclusions that the settlement found at Cabezo Pequeño del Estaño had a significant role in Phoenicia's colonial policy in the period between 900 and 800 BC.