The contest by The International Center for Transitional Justice (ICTJ) had invited Lebanese and Tunisian artists to enter their art pieces under the theme "the Sound of Dissent," to showcase the stories of their countries in times of revolution and change.
More than 220 artists participated in the contest held on March 21-26 with paintings, sculptures, music, videos, and photography.
The event was supported by the Dutch Ministry of Foreign Affairs, and the jury was composed of celebrated artists, including Ashekman, Dora Dalila Cheffi, Mouna Karray, Paola Mounla, and Rim Shadid.
Their selection of the 6 final winners included 4 Lebanese, among them Raoul Joseph Mallat who won first place.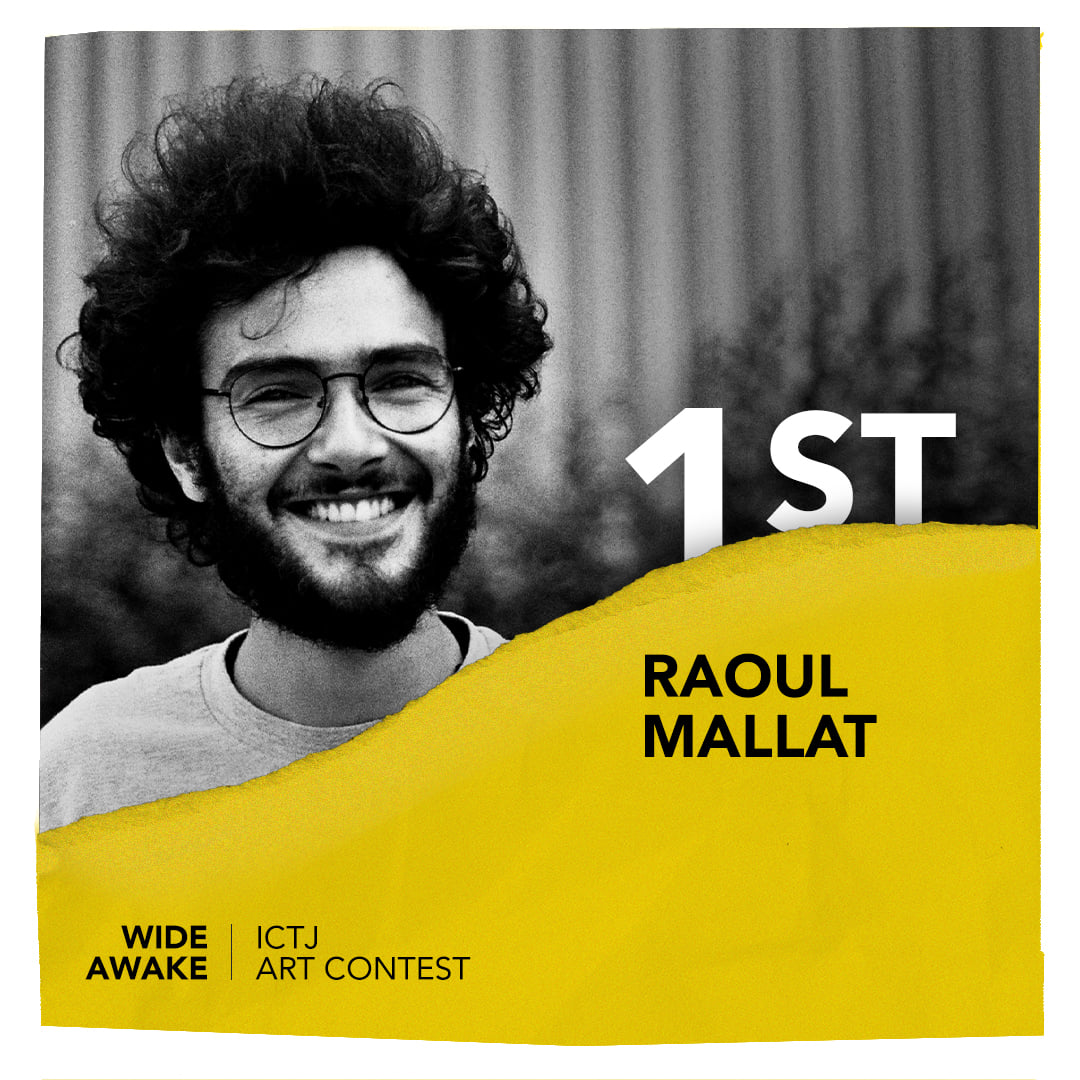 The three other Lebanese artists are Christiane Assoury (third place), Ahmad Ghaddar (fourth place), and Firas El Hallak (fifth place).
Each finalist received a cash prize at the contest ceremony held in Tunis. The finalists will also have an opportunity to share their art pieces through the ICTJ website, which will help them reach a wider audience.
Raoul Mallat expressed: "I am grateful for the recognition that my work, Amal, received in the Wide Awake Contest. It is heartwarming to see that the young generation is allowed to have their voices heard by a wider audience."
"Amal is a story inspired by the circumstances faced by displaced youth, which is an all-too-common reality in the times we live in. It is a series of vital moments in the life of one individual living through war," the Lebanese artist explained.
Raoul Mallat is a graduate of Graphic Art and Publicity (2D/3D animation section) at the Académie Libanaise des Beaux-Arts (ALBA), in Lebanon
After graduation, he traveled to Dublin, and enrolled at Ballyfermot College for Further Education (BCFE), before finally moving to Lyon, France where he finished his Master's studies in Animation Film-making for short films at Ecole Emile Cohl.
The first-place winner is also a muralist and graffiti artist since 2007.
The ICTJ works for justice in countries where there are massive human rights violations and repression. It's a non-profit organization founded in 2001 to pursue accountability through transitional justice mechanisms.
You can watch below the Amal artistic project of Raoul Mallat that won him the first prize: