It takes a lot of time and research to plan your next piercing, especially in Lebanon: you need to find a professional piercer, the right jewelry, the right budget, and a nearby location.
One thing that is always pleasant in Lebanon is that it is always filled with talented people across all fields.
Despite the ongoing crisis, these places still manage to offer high-quality services and jewelry.
Here are some piercing shops to consider and take some of that load off your shoulders when planning ahead:
Compass Jewelz
Compass Jewelz by Nancy Kameh is currently located in Hamra. On her Instagram page you can check out the prices of the piercings and you can see the available jewelry on her website: www.compassjewelz.com. They also deliver!
For more information, check out her Instagram or contact her: 70 733 690
God Of Piercings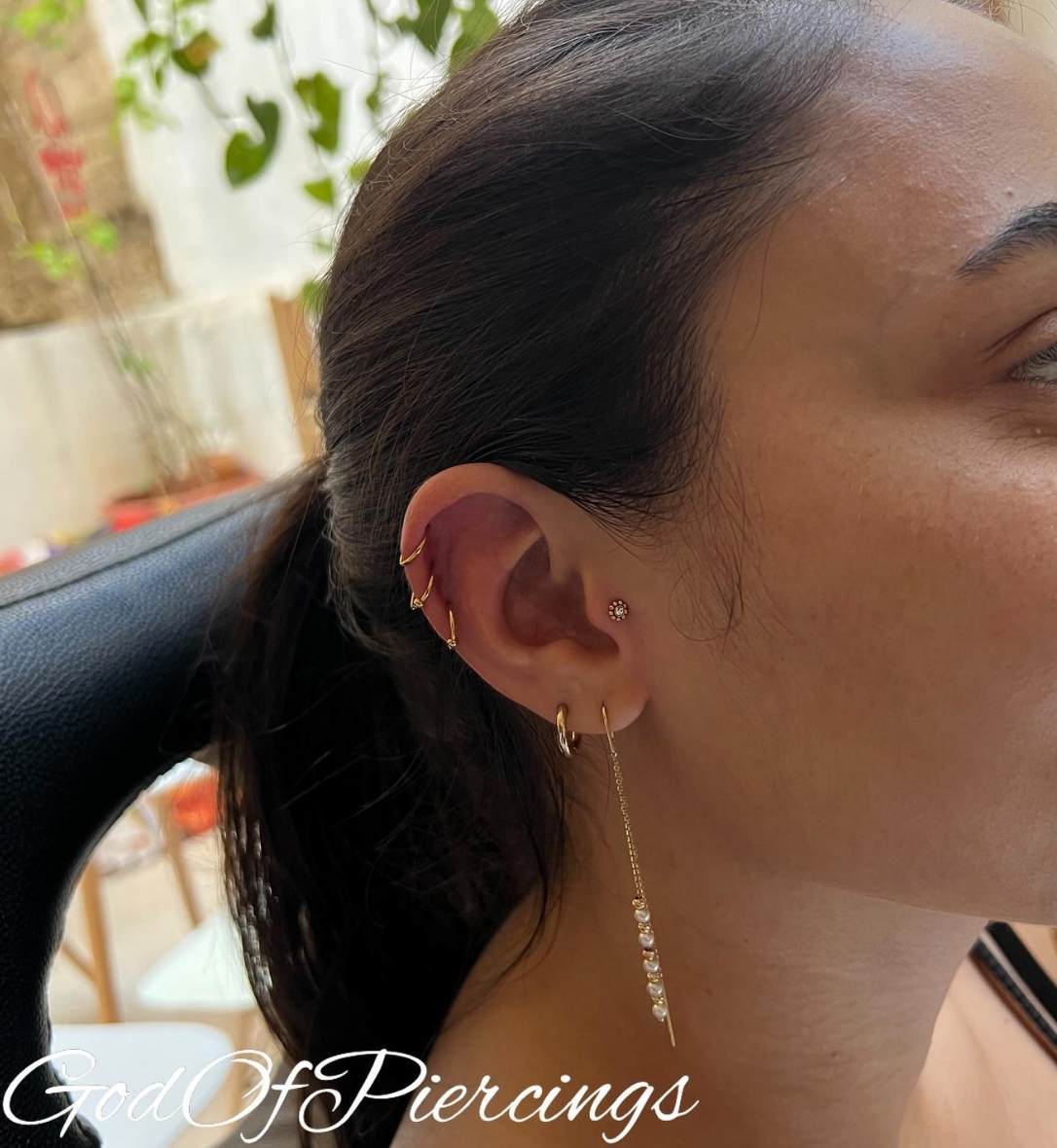 If you're a piercing enthusiast then this is definitely the place for you. Check out their Instagram Page @godofpiercings to see the price list and the jewelry available.
You can also contact them on 03040857
J By JOELLE
J by Joelle offers high-end pure 18k gold jewelry. If you're looking for a luxurious piercing this is the shop to visit. Celebrities like Rabiaa Khayat, Zeina Makki, and Maya Diab can be seen getting their ear styled by the talented piercer.
You can find the shop on Instagram or contact 03 835 253
Beirut Ink
Located in Downtown Beirut, Beirut Ink offers all kinds of piercings: dermal, facial, ear… You can complete your piercing dreams at this shop.
For more information, check them out on their Instagram or contact 76 768 586.
House On Mars
Don't be fooled by their Instagram page, the place is talented at both tattoos and piercings. The parlor also offers a wide range of jewelry along with accessories, clothes, and toys. Sometimes you really can have it all.
Check them out on Instagram or contact them on Whatsapp via +961 1 749 746
Wild Perfections
Like stated in their bio, Shady makes people sparkle. Head over to their Instagram page to check out the various piercings offered and some tips and tricks in the Instagram highlights.
You can also reach out on 70 196 076
Metallica Verdun
Is getting your first professional piercing at Metallica a common Lebanese experience or what? If you're looking for beautiful jewelry to upgrade your ear curation, then this is the place to go to.
For more info, contact 961 71 576 603.