Since announcing the launch of The961 Foundation, our nonprofit organization set up to help the Lebanese people, we've been recruiting volunteers from across Lebanon and even abroad.
Many different volunteer positions have opened up and we're looking to recruit many people. Of course, references will be made available after committed volunteer work is over.
You can sign up here.
These are the different volunteer positions needed:
#1

Representatives
Via @United_Lebanon
This is the most crucial position and the one we need the most volunteers for, across the country. This involves you collecting the money we send you to go purchase food/supplies, giving out food, delivering supplies, working The961 tents at the location (when made available), etc.
#2

 Business/NGO Liaison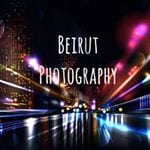 @beirut.photographyembedded via
You will be the main point of contact between The961 Foundation and the businesses, NGOs, and the general community.
Tasks for business liaisons will include any of the following: getting monetary donations for the foundation, negotiating better prices for things we will buy (water, juice, snacks, food, etc), requesting donations of things we can use and/or give out (water, snacks, etc). All to ensure we can maximize our funds.
#3

Media/News Department

Looking for volunteer writers to help us expand our coverage of the revolution. As well as anyone able to cover the Live News blog with minute by minute updates (which roads are blocked, which got cleared, etc.)
#4

Tech department

Volunteers with a great tech background able to help us come up with solutions and set up our tech needs, like the 24/7 live streams of the protest locations, or the wifi stations at the protest locations, etc.
#5

Photographer/Videographer
Via Julia Neumann
Documenting the revolution is crucial. Photographers and videographers able to bring the message, stories, and images of the revolution from the streets to the internet are always needed.
#6

Social Media

Take part in bringing the revolution alive through social media – where it all began.
#7

Diaspora

Live outside Lebanon but still want to support? You can help in many ways! The961 Foundation needs people around the world, particularly in cities with strong Lebanese communities. Among those could be organizing fundraising events to raise funds to support the foundation's mission.

Click to sign up here or fill the form below:

 

Follow us on Instagram @the961 and on Twitter the961com as we are currently covering the Lebanese revolution stories. Also, join us on Facebook @The961Lebanon to engage with our fans in Lebanon and across the world.