There are currently 8 Lebanese nationals with Interpol Red Notices attached to their names out of the 7,573 total public Red Notices in circulation.
A Red Notice is an international alert issued by Interpol (the International Criminal Police Organization) and circulated to member countries about a person who is wanted for extradition.
Here is the list of Lebanese nationals wanted by Interpol.
#1 Carlos Ghosn Bichara
Wanted by: Japan
Carlos Ghosn, the world's most famous fugitive (whose Interpol entry still lacks a photo), has been residing in Lebanon ever since he escaped Japan, which has sought the former Nissan executive's extradition over charges of financial misconduct.
Ghosn, 67, who holds Lebanese, French, and Brazilian citizenships, has repeatedly denied the allegations.
#2 Gisele Jaller Jabbour
Wanted by: Colombia
Gisele Jaller Jabbour is a 61-year-old Lebanese national who is wanted by Colombia for charges relating to procedural fraud and forgery of a private document. Jaller, known as La Mona Jaller, has been sentenced to 9 and a half years in prison.
#3 Ali Fouani
Wanted by: Paraguay
In 2018, Paraguay sentenced Ali Fouani to 14 years in prison with no appeal for savagely torturing his 16-month-old baby, including by plucking his nails, kicking him, and burning him with cigarettes.
Fouani, 29, tortured his baby for a whole month before fleeing the Interpol notice to Brazil. He eventually turned himself in, and his entry remains on Interpol's wanted list.
#4 Mohamed Akra
Wanted by: Romania
Mohamed Akra is a 58-year-old Kuwait-born Lebanese-French national who is wanted by the Romanian authorities for trafficking high-risk drugs and attempting to internationally traffic high-risk drugs.
#5 Ibrahim Suleiman Hussein Mohamad
Wanted by: Argentina
In 2015, the Argentinian authorities issued an arrest warrant for 61-year-old Lebanese national Ibrahim Suleiman Hussein Mohamad for charges relating to terrorism and homicide.
The charges are linked to the Israeli embassy bombing in Buenos Aires in 1992, which killed 29 people.
#6 Marwan Sweidan
Wanted by: United States
Marwan Sweidan, 33, is a Lebanese national who is wanted by the United States for sexual assault.
#7 Pedro Boutros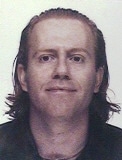 Wanted by: Brazil
Pedro Boutros is wanted by Brazil for parental child abduction. His daughter, Brazil-born Gabriella Carvalho Boutros, has been missing since March 12th, 2010.
She was 5-years-old when she disappeared in Sao Paulo, her place of birth, and Interpol has issued a Yellow Notice (a global alert for a missing person) in her name in addition to the Red Notice for her father.
#8 Husayn Muhammad Al-Umari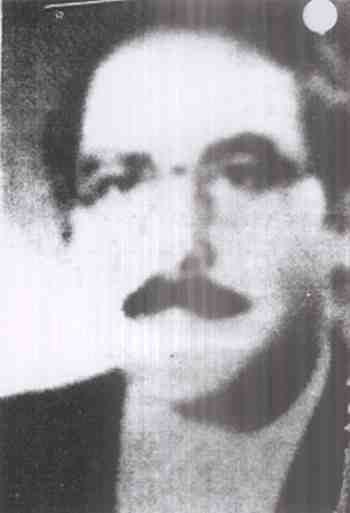 Wanted by: United States
Husayn Muhammad Al-Umari is a 73-year-old Lebanese national wanted by the United States over several charges, including assault, murder, and placing a bomb on board an aircraft.
Al-Umari, who formed the 15 May Organization in 1979, was indicted in the District of Columbia for his alleged role in the August 11, 1982 bombing of Pan Am Flight 830, which was headed from Japan to Hawaii.