Between 12 am and 3:30 am Sunday night, someone went into the El Emm El Fakira shrine-turned-chapel near the Saint Jean-Marc Cathedral in Byblos, Lebanon, and proceeded to completely destroy the interior.
The barely 10 sqm (~100 sqft) church always remained open and accessible to everyone. Nothing was reported stolen.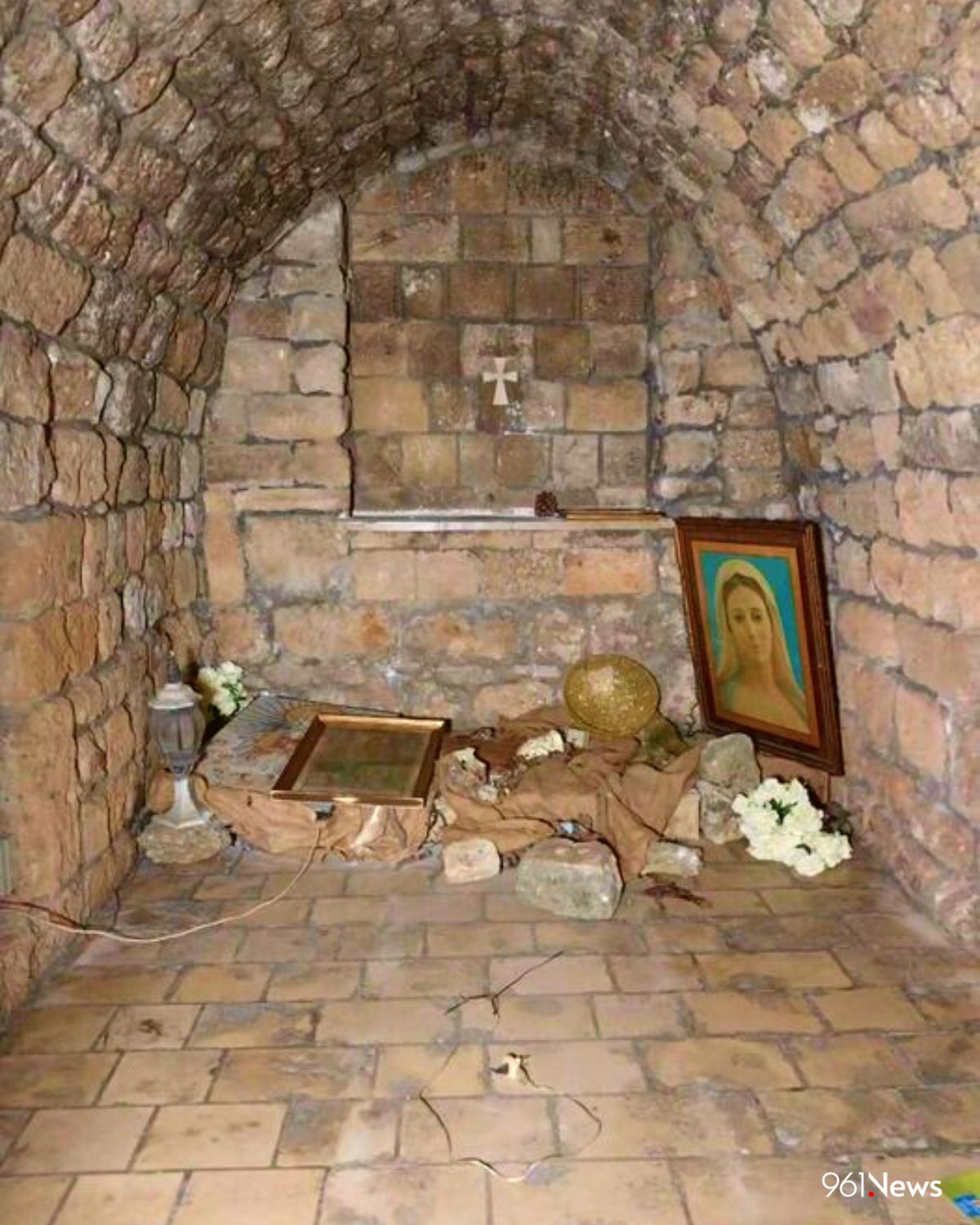 The individual suspected of the attack was caught and given to police and military intelligence.
He was initially unidentifiable as he wasn't carrying any papers but was later reported by the locals at the scene as a Syrian national.
The locals who caught him reportedly suspected there may be others but checked the entire area and didn't find anyone else.
Witnesses told 961News that "he was hiding on the ground between Mary's status and the cross/anchor plant" (pictured below).
They found the pews lined up outside "in a weird way" and the Christmas decorations and nativity destroyed. As well as a statue of Saint Charbel on the sidewalk.
The altar was also completely broken.
History
El Emm El Fakira chapel is located in Byblos (Jbeil), the oldest continuously inhabited city in the world.
The church is built of sandstone and rock, reflecting the style of the old city of Byblos. Its low-height doors, consistently seen in older coastal churches in Lebanon, were intentional to prevent horses from getting inside.
This is because, during Ottoman rule, horse-mounted Ottomans would storm the churches – turning most of the city's churches into horse stables. This was the case with the St Jean-Marc Cathedral nearby.
This led people to convert several shrines into churches to continue their religious practices away from the eyes of the Ottoman authorities.
In 1764, Emir Youssef Chehab donated the churches back to the Lebanese Maronite Order, which restored and reopened them.
Emir Chehab, despite being born to a Sunni Muslim father and Druze Mother, was publically Sunni Muslim but raised as a Maronite Catholic. The Chehabs were mostly Sunni Muslims or Druze but weren't generally religious. During his rule, many Chehab family members converted to Christianity and the emir began to rely more on the support of Maronite Christians.
Editor's note: Early edition reported the incident took place at the St Jean-Marc Cathedral however corrections were made to reflect the accurate location of the El Emm El Fakira chapel near it.