Stunning beaches, marvelous diving, and soaring mountains are what most come to mind when mentioning Guadeloupe, and in that Eden-like Caribbean island.
It is the European Union's largest North American territory, live and prosper a Lebanese community since the 19th century. 
A French-owned region, Guadeloupe is actually an archipelago of nine inhabited islands, including Basse-Terre, Grande-Terre, Marie-Galante, La Desirade, Iles des Saintes, Saint-Barthelemy, Iles de la Petite Terre, and Saint-Martin that is shared with the Netherlands.
Guadeloupe's top three cities are Les Abymes with a population of 55,000 people, Baie-Mahault (31,000), and Le Gosier (27,000).
As of 2019, Guadeloupe has a population of 448,869. Because French censuses do not keep a record of its population's ethnicity, estimates of the percentages of Guadeloupe ethnic composition vary according to different studies and sources.
Most Guadeloupians are primarily of African descent as well as of French ancestry.
The CIA's World Factbook estimates that the ethnic composition of Guadeloupe is: 75% Black/Mulatto; 11% White; 9% Tamil/East Indian; 3% Lebanese and Syrian; and 2% Chinese and others.
According to the Lebanese Research Center for Migration and Diaspora Studies at the Faculty of Law and Political Science, at Notre Dame University-Louaize (NDU), the first Lebanese to arrive in Guadeloupe, which was around 1870, was from the Debs family in Bazoun, Northern Lebanon; Guadeloupe in that era was a prosperous French colony.
The Lebanese of Guadeloupe are estimated to be around 5,000 people from various villages of Lebanon. They play an important role in the economic and social life of the island, commemorating their migration with numerous events.
In fact, in 2016, in order to mark the 150-year anniversary of Lebanese presence on the island, the Association Mission of Saint Charbel in Guadeloupe headed by Fr. Nicolas Taza organized a three-day celebration.
It involved the Lebanese community, local governments, the municipality of Pointe-à-Pitre, the people of Guadeloupe, and the various churches.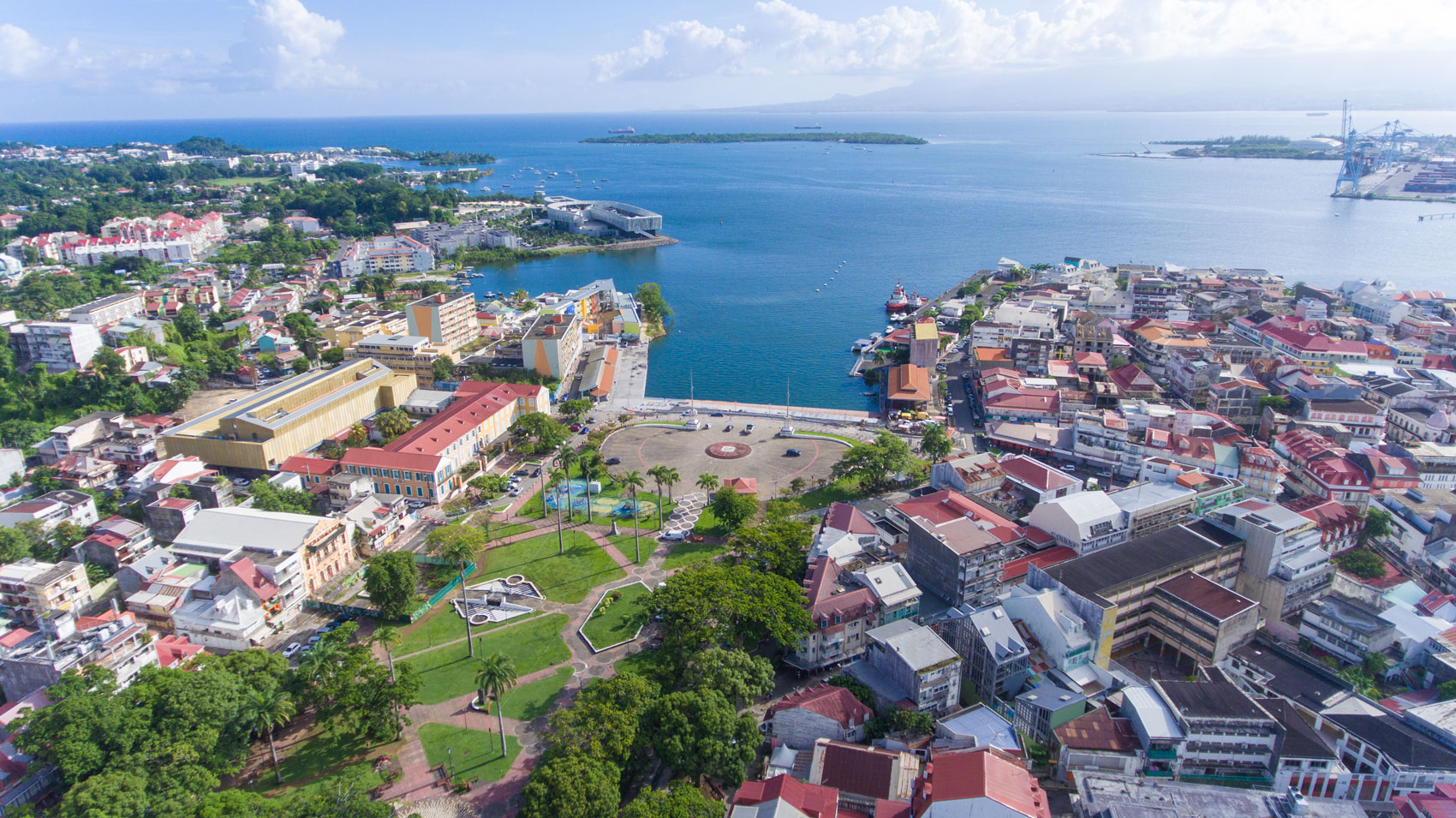 The Chargé d'Affaires of the Embassy of Lebanon in France, Mr. Ghady el-Khoury, traveled to the island along with Bishop Maroun Nasser Gemayel of the Eparchy of Our Lady of Lebanon in Paris in order to partake in the celebration.
The event housed multiple sub-events on this day, including a conference discussing the Lebanese presence, as well as the unveiling of a commemorating plaque followed by an official traditional Lebanese dinner.
The ceremonies annually conclude with a solemn Mass in the Maronite Rite, presided by Bishop of Guadeloupe Jean-Yves Riocreux. The Mass is sung in five languages, including Syriac, Creole, French, Greek, and Arabic.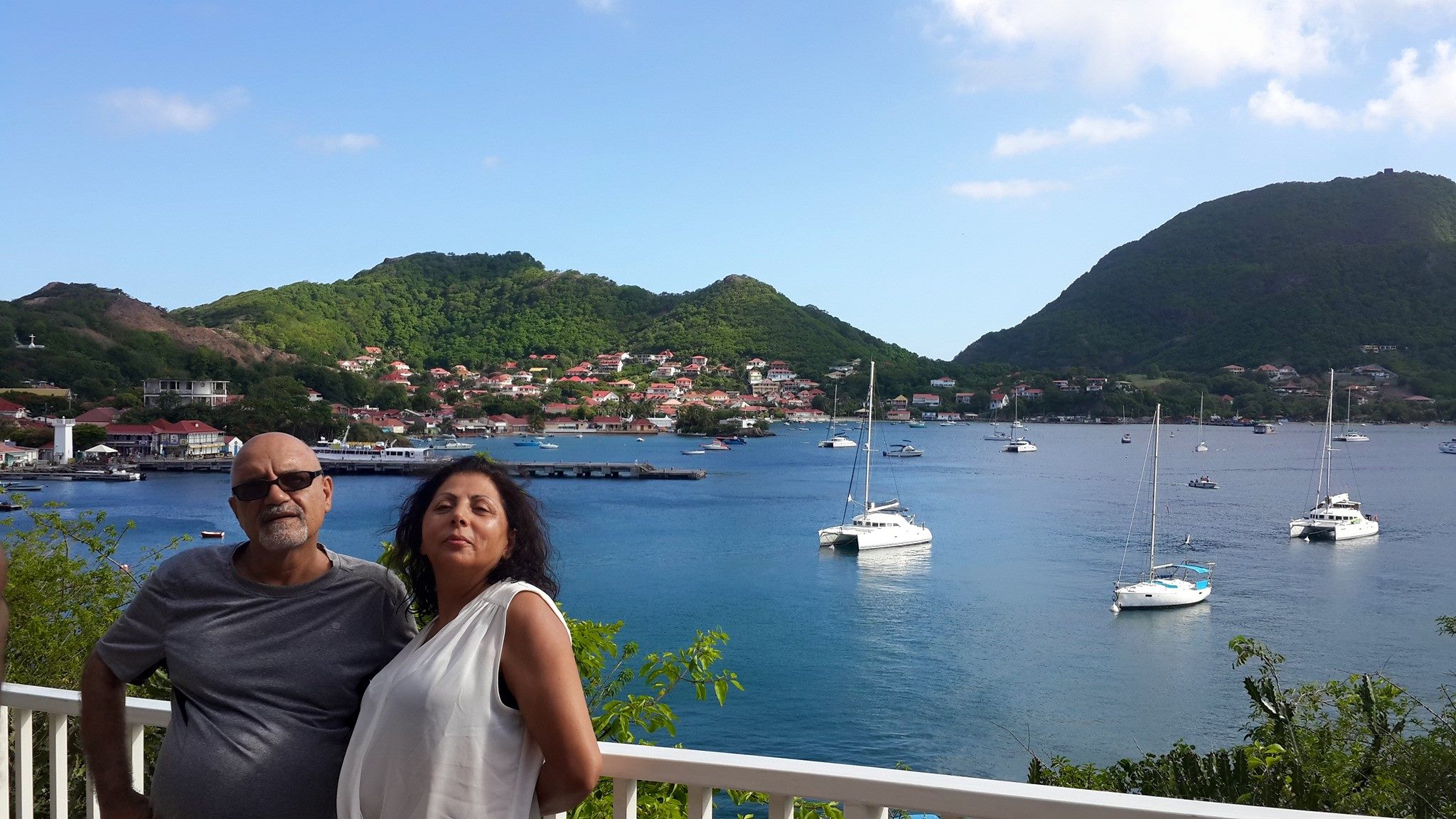 The island is also home to a world-renown Lebanese restaurant, Restaurant Fairouz, located on the Rue Jean Jaurès in Pointe-à-Pitre. 
In a charming little colonial house painted white and red, this restaurant provides a dash of "Levantine relief" from the more mainstream menus all over town. 
The restaurant is a popular landmark among the Lebanese community in the area, often hosting everything from First Communions, to wedding and engagement parties, to baptisms and other celebrations.
The restaurant also hosts Lebanese cultural events and special events on Lebanese National Holidays.
If you're looking for more information on the Lebanese community in Guadeloupe, you can consult an article by Dr. Guita Hourani titled, Lebanese in Guadeloupe: The Island of Beautiful Waters.
Also, an article by Dr. Fadi al-Ahmar, titled, Les libanais en Guadeloupe: Ancienne et nouvelle émigration in the book La présence libanaise dans le monde: universalité du multiculturalisme libanais published by the Holy Spirit University of Kaslik (USEK) in 2015.
Oh, and one more thing, look out for what you say out loud in Lebanese if you ever visit the island!