From living in her hometown 'Kfarfakoud' in Shouf to becoming a Massachusetts Institute of Technology (MIT) alumna, Lebanese aerospace engineer Maya Nasr is working with NASA for over 2 years, under the supervision of Dr. Jeffrey Hoffman, on an experiment called MOXIE.
MOXIE, short for the Mars Oxygen In utilization Experiment, has multiple goals that revolve around looking for ancient life on the red planet by studying its habitability conditions and if it is able to support any sort of microbial hence human life.
It was proposed and developed through a collaboration between researchers at MIT's Haystack Observatory and the MIT Department of Aeronautics and Astronautics.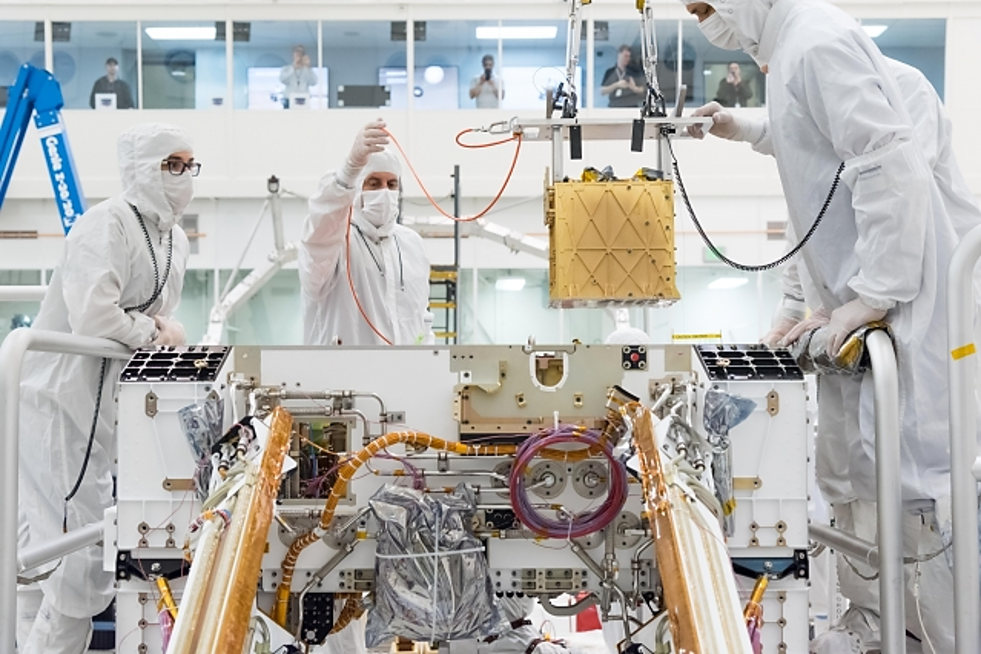 MIT's research will help NASA prepare for those first missions by demonstrating that they can make their own oxygen on Mars to use for rocket propellant and for the crew to breathe when astronaut explorers arrive there.
With the help of Maya's MOXIE research, this latest NASA mission on Mars will build upon the legacy of its roving laboratory predecessors. It will dig deeper than ever before to explore questions of the environment of the Red Planet and help pave the way for future human exploration. 
Maya Nasr was a student at Shouf National College in Baakline, Mount Lebanon, from the first grade all the way till high school graduation. Throughout her early high school years, she got accepted into a program at AMIDEAST entitled "Competitive College Club."
By then, she received the Diana Kamal Scholarship Search Fund that helps highly qualified students from underserved populations in the MENA region apply to universities in the United States.
At the age of 16, she was accepted at MIT, one of the top prestigious universities in the world, and Maya's top choice. She enrolled in 2014 and, four years later, in 2018, she graduated with a Master's Degree in Aerospace Engineering. She's currently working on her Ph.D.
"During my MIT years, I did many projects with NASA, which helped me get involved in current joint projects," Nasr told Annahar.
In fact, according to the Global Startup Labs of the MIT International Science & Technology Initiatives, Nasr has worked on numerous remarkable projects, and not only with NASA.
Her involvement with NASA projects includes the Cassini mission activity on Titan and NASA Jet Propulsion Lab's Integrated Modeling Environment (IME) for the New Frontiers Saturn Probe mission.
She has also worked on the MIT KitCube Satellite, Zero Robotics ISS programming competition, and the AquaMAV project at Imperial College London. She also organized the first MIT-IIT Robotics and Controls program at the Indian Institute of Technology (IIT) Kharagpur.
This 23-year-old Lebanese aerospace engineer has obviously a passionate interest in space and robotics. According to MIT, her researches are primarily focused on "spacecraft guidance, navigation and controls, robotics, ISRU technologies, and space systems engineering."
To know more about this Mars 2020 mission, and Maya's MOXIE contribution to it, watch the video below.