Ellen Johnson Sirleaf (EJS) is the first woman to be elected head of state of an African country. She is a Nobel Laureate and is known internationally as "Africa's Iron Lady." It also happens that she is of Lebanese origin.
Her grandfather was Lebanese. He is believed to have fled hardship in Lebanon ruled by Ottomans and attempted to sail to New York from Marseille, France.
"Deceived by a French tour operator who was working on colonial projects, he landed on an African coast where he ended up making a great fortune," wrote African magazine, The Africa Report, about EJS's grandfather.
All the way in Beirut, the magazine quotes a lawyer telling the story of his own grandfather who left Lebanon and moved to Liberia in 1912.
"He lived with a Liberian woman, with whom he had a daughter. That daughter later got married to a certain Johnson, and bore a daughter, Ellen Johnson, who is now president of Liberia!"
EJS served as the 24th President of Liberia between 2006 and 2018. In 2011, she was awarded the Nobel Peace Prize for her efforts in advancing women's rights.
Forbes ranked her among the top 100 most powerful women in the world in 2012 and the most powerful woman in Africa in 2011.
In 2010, she was among 6 "Women of the Year" ranked by Glamour magazine, and among the 10 best leaders in the world in Newsweek magazine, as well as top 10 female leaders in TIME magazine and was called "the best President the country has ever had," by The Economist.
She holds a master's in public administration from Harvard University's Kennedy School of Government, a degree in accounting at Madison Business College in Wisconsin, and a diploma from the University of Colorado's Economics Institute.
She visited Lebanon in 2018 and toured a number of areas.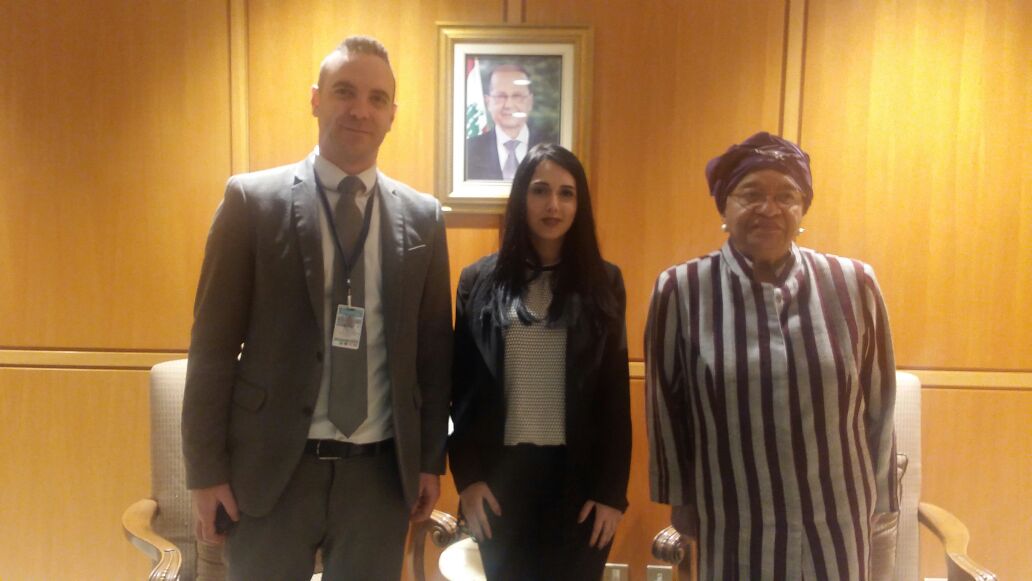 Interestingly enough, in Lebanon today, there are still some unjustifiable tenets that Lebanese women cannot be a minister or prime minister, let alone a president.