On Thursday, a Middle East Airlines plane with 73 passengers on board landed in Beirut airport coming from Rome.
The thermal screening, which was conducted by medics assigned to the airport by the Public Health Ministry, showed no symptoms of coronavirus among the arriving travelers.
In this regard, the National News Agency (NNA) reported that "a plane belonging to the Middle East Airlines arrived at four-thirty in the afternoon to Rafic Hariri International Airport from Rome, with 73 passengers on board."
Adding: "The medical team of the Ministry of Public Health arrived at the airport and conducted the necessary thermal exams and strict medical procedures for the passengers, and they did not record any cases showing symptoms."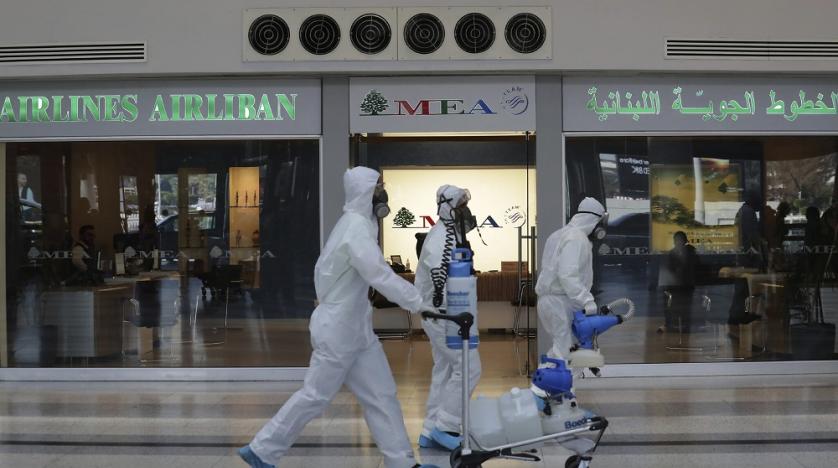 Lebanon's' first coronavirus case has been confirmed earlier on February 21st after a Lebanese patient arrived in Lebanon aboard the controversial Iranian plane that landed in Beirut on Thursday, February 20th.
However, 10 days later, Lebanon's first coronavirus patient tested out to be negative for the virus, meaning that she is coronavirus-free as the Ministry of Public Health announced on Tuesday, March 3rd.
Earlier on Thursday, the number of coronavirus cases in Lebanon rose to 16 as the Ministry of Public Health confirmed the registration of a new case of a Lebanese woman coming from Britain.
Ever since the spread of coronavirus, Lebanon has been taking measures and precautions to avoid the spread of this virus and the increase of the cases.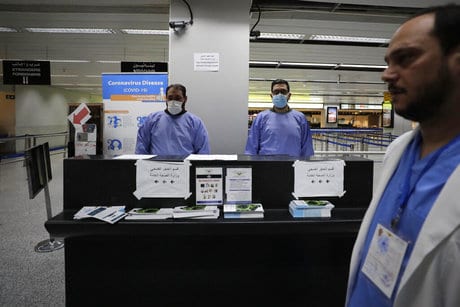 The Minister of Public Health issued a memorandum related to avoiding traveling and crowds as much as possible in order to reduce the outbreak of the corona epidemic.
In the memorandum, the Ministry of Public Health "advises all citizens to limit traveling abroad, especially to countries in which the epidemic is witnessing local spread unless it is absolutely necessary."
The ministry called on "all concerned sides to postpone, whenever possible, the religious, sports, cultural, tourism and other sorts of activities engaging crowds, in order to preserve the health of citizens and to limit the local spread of infection with this virus."
We have a dedicated coronavirus section where you can find the latest news/updates about the pandemic in Lebanon, inform yourself with WHO-verified resources, and track the number of cases in Lebanon in real-time. Click here.