In an interview on the Howard Stern Show, George Clooney gushed about the time he met the love of his life, Lebanese-British barrister Amal Alamuddin.
As cheesy as it sounds, it was love at first sight for Clooney. "She's stunning and funny, and the smartest person in every room she walks into – and I was really taken with her," he mused.
He explained that they wrote to each other as their relationship was beginning to develop and that he wasn't sure if she liked him back the same way.
"I'm 17 years older than her, so she might have thought that I was, you know, a grandpa," he shrugged.
But, as we all know, things fell together magically between the pair, who are now parents to twins Ella and Alexander.
However, before the couple went public with their relationship, Ramzi Alamuddin, Amal's father, sent her a letter with 10 reasons why it was a terrible idea to date the actor, "which were our wedding vows basically," Clooney joked.
Oh, if only we knew what those reasons were! How typical of a Lebanese father to think that even an award-winning Hollywood actor -the most eligible bachelor there was- isn't enough for his little girl!
As if the list of reasons wasn't enough, Amal's father had the most "Lebanese-dad" response ever when the couple told them about how Clooney proposed!
Apparently, Clooney was on his knee for 20 minutes before Amal said yes. Anxiously waiting for her to respond, he humorously told her, "Look, I just need a yes or no because, y'know, I'm 50-something and my hip could go out."
When they told the proposal story to the Alamuddin's, Ramzi said, "That's very exciting but there's something wrong with his hip!"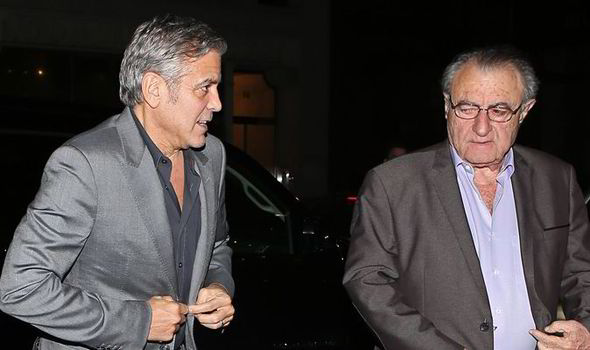 Akh, what can we say? We gotta love our baba-s.
It's obvious Clooney had to win over her Lebanese father's heart and we're glad he did!
Watch the a-lister talk fondly about his beloved chérie in the videos below: