A huge explosion on August 4th shook Lebanon to its core. The capital's port blew up, leaving it covered in ashes and impacting the surrounding buildings, all the way to the airport.
Citizens were scattering around the city, some trying to flee their crumbling homes, some looking for their loved ones, some trying to find aid at hospitals, and some wandering around totally disoriented.
The entire nation was left in shock and still is, trying to comprehend what happened and what really caused this obscure nightmarish explosion. Speculations were many and so were the conflicting reports.
One thing seemed to be most certain: There were lethal materials in the port, so highly dangerous to cause such an apocalyptic disaster.
So highly dangerous, in fact, that they shouldn't have been there in the first place; in Lebanon's main port in the beating heart of the bustling capital.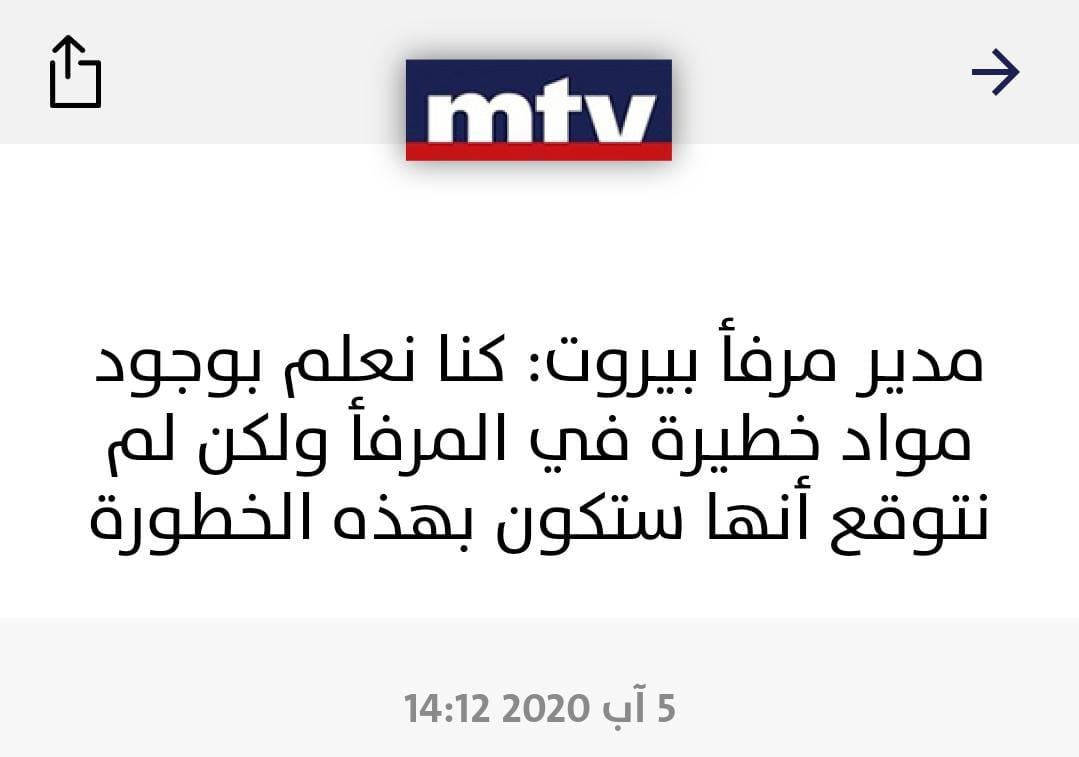 The manager of the Beirut port, Hassan Koraytem, told MTV that he knew about the presence of "dangerous substances" but he didn't expect it to be that serious.
Serious isn't the term we could use for what our eyes see today.
It is actually insulting to the lives we lost, the people who are still missing, the thousands of wounded in hospitals, the people who lost their homes, the total destruction of what was, just two days earlier, a landmark of Beirut and one of Lebanon's main infrastructures.
Intriguing indeed that the port's authorities "didn't know" or look to enquire about how dangerous thousands of tones of ammonium nitrate could be.
After all, these were in the territory they manage, or better say, placed under their responsibilities.
The Lebanese people are used to hear such official statements minimizing or dismissing important matters, even dangerous ones, such as the economy crashing, poverty drowning the nation, people's money held hostages by banks, billions in funds gone missing, and so on.
However, this dramatic event certainly tops them all.
And the question that is most being asked is how these lethal, inflammable, and toxic substances ended in the port of the crowded capital, and why.
Official documents
Al Jazeera released a report, backed by MTV Lebanon, explaining the how and why of this absurdity.
In 2013, a shipping company called Safaro was heading from Georgia to Mozambique, carrying the exact chemical compounds that just exploded in Beirut.
The company requested to dock and unload its cargo in Beirut after allegedly having technical problems with its transit ship Rhosus.
A Lebanese judge just approved the request and the tonnes of toxic cargo were immediately stored in the warehouse.
Weird as it will sound, yet it probably won't for the Lebanese people, used as we are to reckless disregard and corruption covered up by dubious stories, the owners simply left the port, abandoning their shipment behind, never claiming it for 7 years.
According to Al-Jazeera's report, custom officials of Beirut Port sent at least 5 letters to the judicial branch between 2014 and 2017, requesting a legal order to remove these toxic compounds. They never received a response.
Later in December 2019, the Lebanese Security Forces filed a complaint about the explosive substances. The complaint was later lifted to president Michel Aoun.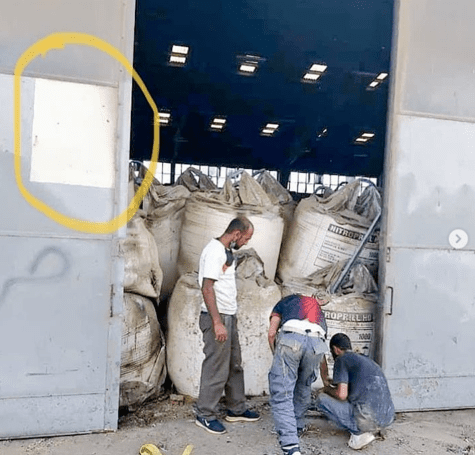 With no action taken until June of this year, two more complaints were respectively issued on June 4th and July 20th and reportedly handed to both the president and Prime Minister Hassan Diab.
No response to the urging of the removal of these substances.
Hence, these tons of Ammonium Nitrate remained in the port's Hangar 12 until the fatal explosion removed them all, along with all the port, numerous ships and surrounding buildings, and dozens of lives.
Prime Minister Diab had pledged that those responsible for this catastrophe will pay. So who would that be?
A judicial approval that shouldn't have been granted in the first place, a judicial branch not bothering to respond with a legal order of removal, important complaints neglected by the state, all compounded to create one of the worst disasters ever inflicted on Lebanon.
Who will be held responsible for this massive crime against Beirut and thousands of people and families?
People have been arrested and imprisoned for very insignificant matters in recent times, like verbally expressing their pain and anger or their dislike of their president. How about this major crime that will go down in the history of Lebanon as one of its darkest days?
Who will be held responsible?