A team of archaeologists inspected on Monday a site containing ancient burials in northern Lebanon that were targeted by illegal excavators.
There have been numerous cases of illegal excavations of unprotected ancient remains in different areas of Akkar, an area known for being rich in archaeological sites and historical treasures.
Signs of such excavations were recently found by environmental activists while hiking in the heights of Akrum in the Akkar District.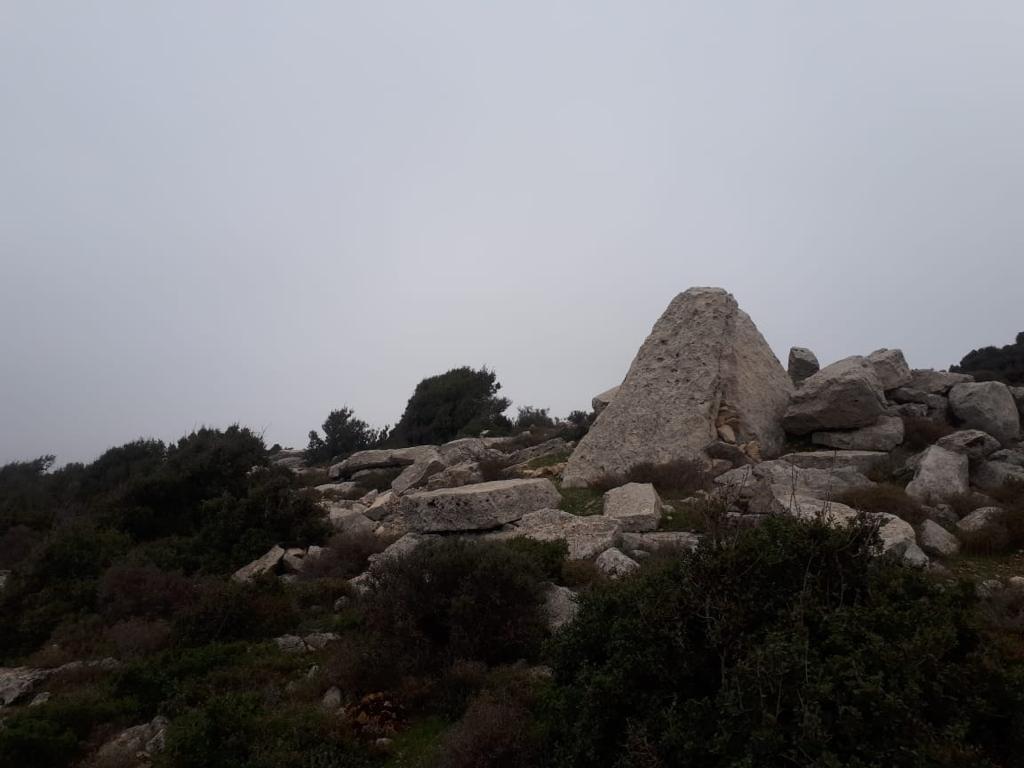 The targeted site in this instance might have been robbed by the excavators, who destroyed its stone entrance and damaged its internal stone structures, according to the National News Agency (NNA)
Upon inspecting the damaged site on Monday, a team of experts from the General Directorate of Antiquities at the Culture Ministry found several old iron nails without finding any pottery remains or similar artifacts.
The affected burials are estimated to date back to the ancient Roman era.
The team accordingly filed a report about the incident to be submitted to the General Directorate of Antiquities, and the International Thefts Office will be informed to help uncover the identities of the culprits, according to the NNA.
Notably, earlier this month, a man in northern Lebanon bulldozed one of the most important megalithic burials in the Akkar District.
Related: Pyramid Over 4000-Years-Old Was Discovered In North Lebanon.