A well-preserved ancient megalithic burial has been discovered in North Lebanon.
While hiking in the village of Akrum in the Akkar District, North Lebanon, the Environmental Council's mountain guide, Abdulaziz Al-Zein, came upon a pyramid-shaped megalithic burial on the high grounds of Wadi El-Deir.
Al-Zein found the 3-meter-high structure to be well-preserved and untampered with despite its age.
The fact that it was built using tall, flat white limestone, coupled with the pyramidal shape, sets the newly-discovered burial apart from most of the megalithic remains that had previously been discovered in the Akkar District, with the most common used material being basalt.
The said district is home to numerous megaliths that date back around 6,000 years. Ancient inhabitants would use these large stones to build simple huts, whose roofs have since fallen, leaving walls that slightly lean inward.
The structures were recently renovated and opened for visitors and tourists. Only 3 other pyramidal burials similar to the one discovered by Al-Zein have been found in the Akrum area.
An interesting theory is that the Pharaohs were probably inspired by the idea of the pyramid burial from the Akrum tombs, "which preceded the pyramids of Egypt by about 2,000 years, especially since the ancient Egyptians visited the region and stayed there repeatedly," historical researcher Dr. Imad Younis told the NNA.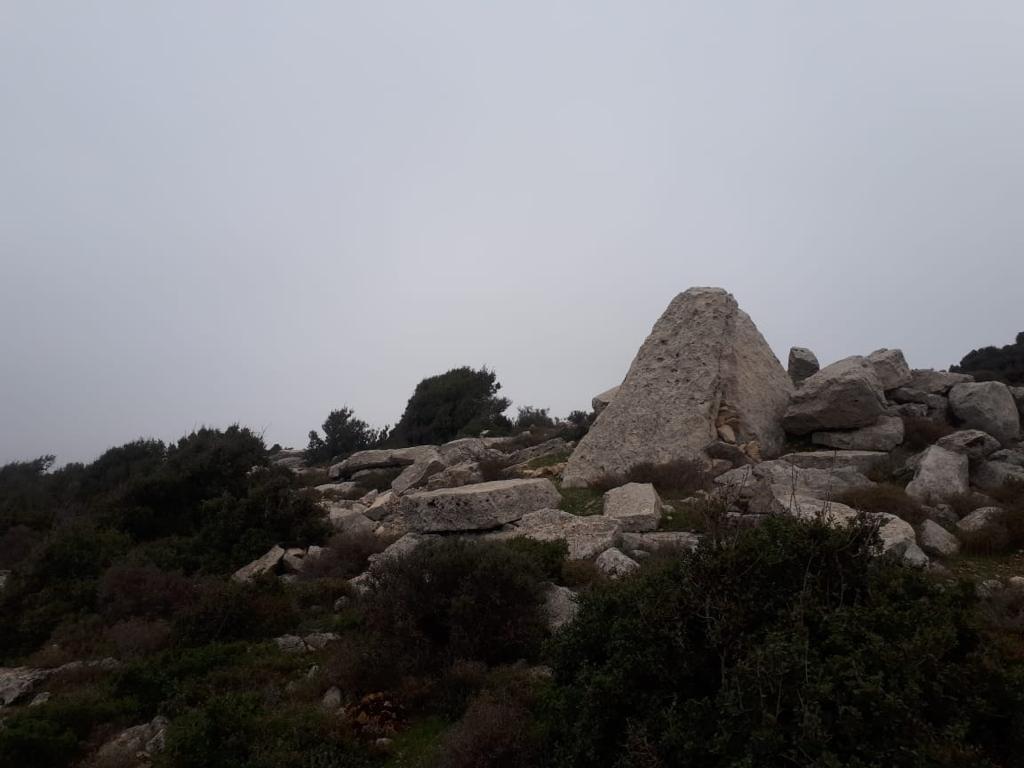 Unfortunately, ignorance and negligence, with the lack of proper efforts to preserve and protect them, has exposed some of those historical treasures to vandalism.