A Lebanese family as well as another Lebanese individual have been accused of and charged with drug trafficking and illegal possession of weapons in Windsor, Canada.
This comes after the police in the city of Windsor has uncovered an elaborate drug smuggling network of great quantities of cocaine, opium materials, and various unlicensed firearms.
A ten-month investigative operation involving members of the Windsor Police Service Criminal Intelligence Unit, the Drugs and Guns (DIGS) Unit, and the Canadian Border Services Agency (CBSA), was carried on, leading to the identification of several suspects, residences, and vehicles.
Local media reported that "numerous judicial authorizations were applied for and granted as part of the active investigation."
After 10 months of a thorough investigation, the police of Windsor arrested seven people, including 4 Lebanese.
"A significant amount of illicit drugs destined for sale in Windsor-Essex are now off the streets as a result of this successful joint forces operation," a statement from Windsor police said.
"The seizure of several firearms, one confirmed to have been reported stolen from the United States, will no doubt have a significant impact on the safety of the entire community."
According to the local police, the estimated value of the seizures ranked at more than $995,000. Five men and two women were officially charged.
The charged Lebanese are Elie Aoun, 35, his mother Nihad Aoun, 64, his father Joseph, 62, formerly head of the Free Patriotic Movement Center in Windsor, and Jason Haddad, 27.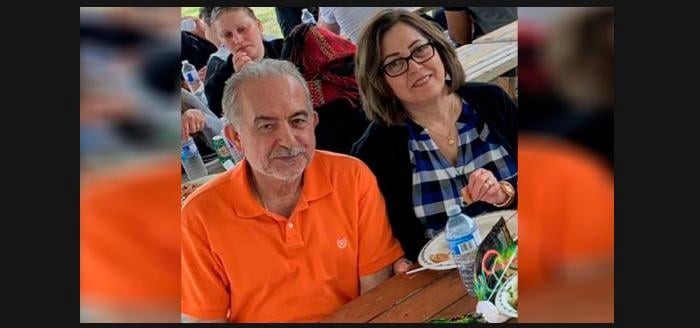 Elie Aoun is now accused of three counts of possession of drugs for the purpose of trafficking, possession of cannabis for the purposes of distribution and sale, three other counts of possession of an illegal weapon, possession of a firearm obtained illegally outside Canada, and two counts of storing a firearm illegally.
The Canadian court ruled that Joseph Aoun and his wife Nihad are guilty of three counts of illegal possession of a firearm, possession of prohibited firearms magazines, possession of a firearm obtained illegally outside Canada, and the inappropriate storage of a firearm.
As for Jason Haddad, the court ruled him guilty of multiple drug possessions for the purpose of trafficking, distribution, and selling, unlawful possession of ammunition, contravention of the Firearms Act, and breach of probation.
Disclaimer – 12/01/2021: An earlier version of the article stated those charged were related to the Lebanese President Aoun. New information presented to The961 proved, despite the same family name, the family are not related. It has been emitted from the article