Lebanon will open the application process for USD cash cards starting next week, caretaker Tourism and Social Affairs Minister Ramzi Moucharafieh announced on Thursday.
In a joint press conference with caretaker Economy Minister Raoul Nehme, Moucharafieh said that the cash card project, approved by Parliament in June, aims to support 500,000 families.
The project will give each eligible household member a monthly sum of $25, or its equivalent in Lebanese pounds at the parallel market exchange rate, the official said. The total amount of money given to each family can reach up to $126.
The ration card is "not an electoral card," Moucharafieh noted, stressing that the project's rollout will be transparent and that there would be a dedicated system to receive complaints.
"We hope for an integrated economic plan that would get people out of trouble and place us on the right track for progress," he said.
How to Apply for a Cash Card in Lebanon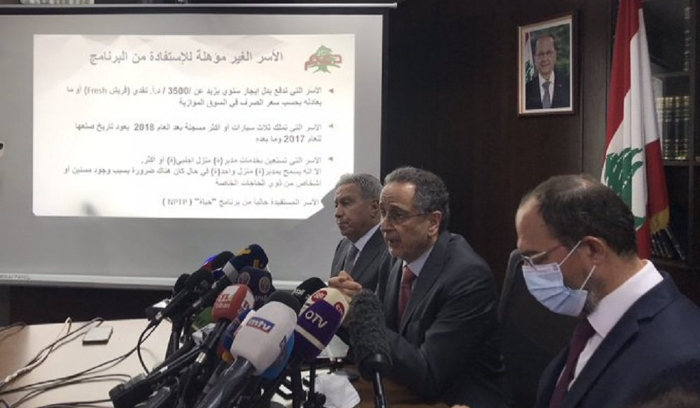 The head of the family fills the application form, adds the details of their family members, and submits the application either online via the IMPACT platform (here) or at designated Social Affairs Ministry centers.
When the application is approved, the head of the family receives an SMS confirmation.
There will be visits to the homes of applicants to verify some information, according to caretaker Minister Nehme.
"Our goal is to exclude the affluent, and we will ask for information that includes [identification] numbers of ID cards, passports, and bank accounts, if applicable, and we will verify all the information," Nehme said.
Once issued, the cards will be valid for a period of one year. Applications will be received starting on September 15th until October 15th.
The deadline is exceptionally extended until the end of the year for people who don't have an ID.