In Lebanon, the southern village of Arabsalim is commemorating the death anniversary of Iranian General Qassem Soleimani with a life-sized recreation of the moment he was killed.
On the eve of the anniversary of his assassination, Arabsalim set up a monument in an attempt to honor the former general of the Iranian Quds Force. He was killed in a drone strike on January 3rd, 2020 in an operation carried out by the United States.
The design of the monument portrays a drone just about to strike an American Honda Motor Company vehicle, in which Soleimani is seen smiling from ear to ear.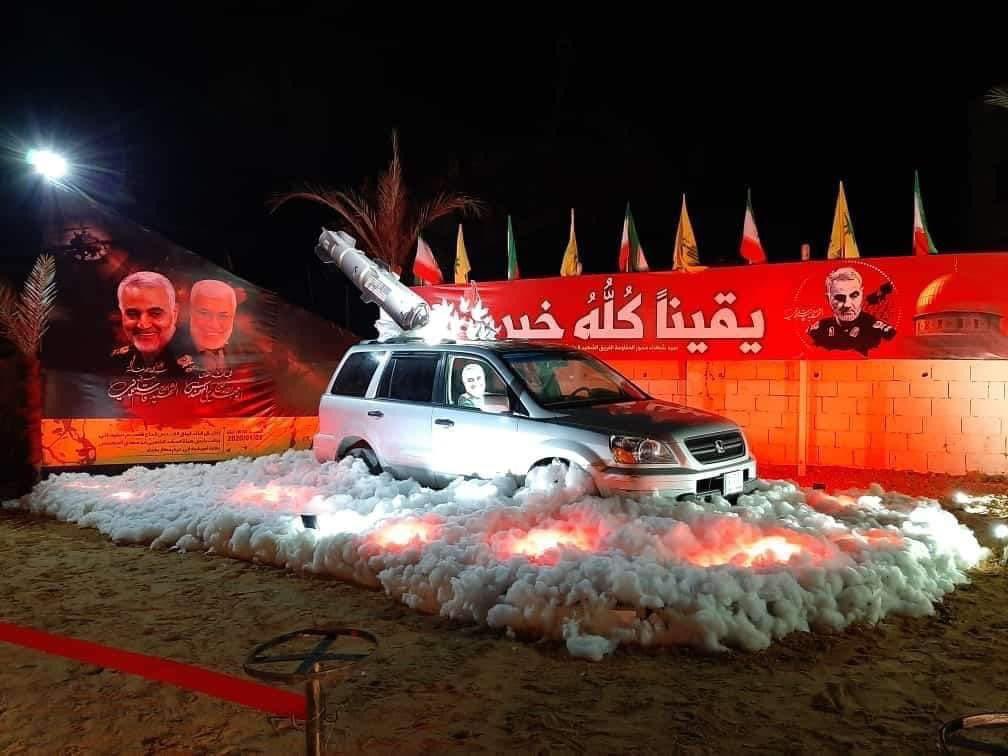 The car is above what looks like snow or perhaps clouds. At the memorial, there are Iran and Hezbollah flags, but notably, no Lebanese flags.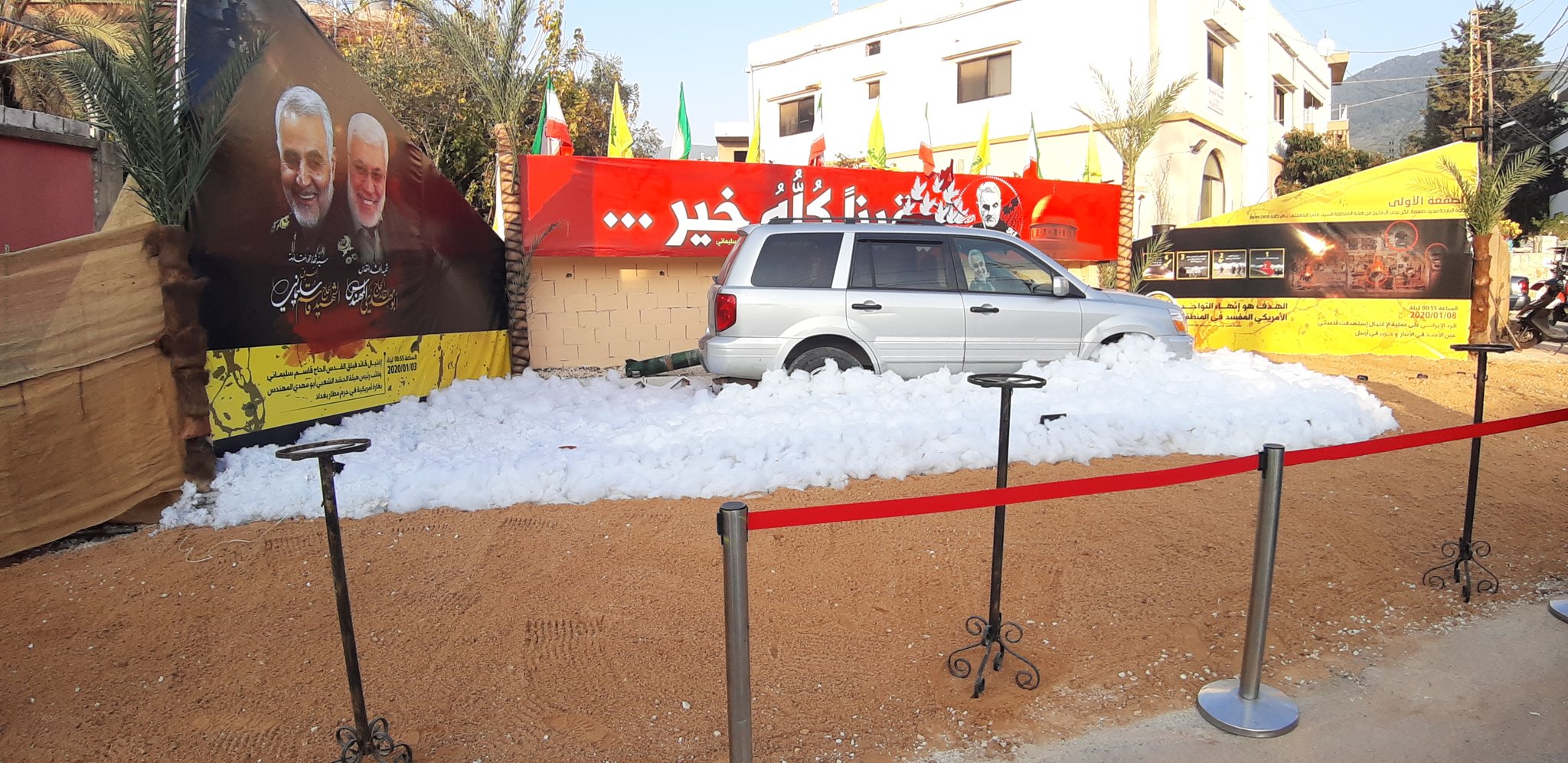 The scene's purpose is to pay tribute to the general by Hezbollah members in Lebanon. Hezbollah has even renamed a street in Beirut after the slain Iranian general and is reportedly preparing to erect a couple of memorial statues to its Iranian idols.
That's not all that is apparently being prepared for the anniversary of the former commander of Iran's Revolutionary Guard Corps (IRGC). Iran and Hezbollah have pledged to retaliate.
IRGC just boasted that Lebanon is at the forefront of Iran's battle against Israel, essentially affirming that Iran deems Lebanon as its proxy and arena for its battle against Israel.
However, reports from Iran suggest that no revenge will take place during the anniversary of Soleimani's death, which will be dedicated to commemorating and remembering him and Muhandis. "However, the day of the burial and January 8th" could be worrying.