Lebanon has always been a country of arts and creativity, ever since the Phoenician era, which pieces of art could be even admired at The British Museum in London as well as at the National Museum of Beirut.
Long before the foreign influence of those who had invaded Lebanon through history started to mix with local art, the Lebanese ancestors were creating fascinating pieces of art.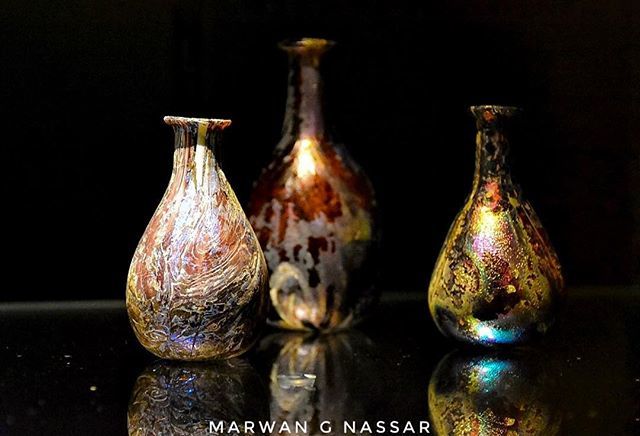 Lebanon today is no different in artistic talents and in the high appreciation of its people to art. The art scene in the country has evolved in diversity and innovative creativity, which highlights the Lebanese's refined artistic culture and their openness to the world.
From traditional to contemporary art, most galleries in Lebanon have a variety of exquisite and sophisticated pieces.
The galleries listed below showcase great artworks from international and local talented artists.
#1 Art on the 56th
This independent visual art gallery is located in Gemmayzeh in Beirut. It exhibits unique contemporary artworks from talented local artists.
#2 Agial Art Gallery
Located in Hamra, Beirut, this art gallery is renowned for showcasing contemporary & modern art from the region.
#3 Art Scene Gallery
This avant-garde gallery displays and sells contemporary artworks, ranging from paintings to sculptures, created by local and regional artists. The gallery is based in Mar Nicolas in Beirut.
#4 Aramé Art Gallery
The international gallery is based in Beirut and also in Yerevan and Kuwait. It is a hidden gem found in Gemmayzeh in Beirut, exhibiting contemporary artworks of Armenian and Armenian-descent artists. 
#5 Sfeir-Semler Gallery
Located in Karantina in Beirut, this art gallery is also found in Hamburg. The gallery mostly exhibits contemporary art with a focus on conceptual and minimal art from the Middle East. 
#6 Galerie Tanit
This fashionable gallery displays contemporary artworks by Lebanese and International artists in East Village in Beirut as well as in Munich.
#7 Artspace Hamra
Artspace Hamra promotes and showcases the artwork of emerging and established artists from Lebanon, the Middle East, and the Eastern Mediterranean that are challenging and internationally relevant. 
#8 Galerie Janine Rubeiz
Since the 1960s, Galerie Janine Rubeiz's goal has been to develop Beirut's cultural and artistic scene. The gallery is located in Raouche in Beirut and it mostly exhibits contemporary and modern art by Lebanese artists.
#9 Mark Hachem Gallery
Mark Hachem Gallery is based in downtown Beirut. It specializes in the Op Art movement and exhibits the work of talented Lebanese and international artists. The international gallery also has branches in Paris and New York.
#10 Saleh Barakat Gallery
Specializing in contemporary and modern art from the Middle East, Saleh Barakat Gallery is located in Ain Al Mraisseh in Beirut.
#11 Kaf Contemporary Art Gallery
Based in Ashrafieh in Beirut, Kaf Contemporary Art Gallery exhibits artworks by Lebanese and international artists.
#12 Opera Gallery Beirut
A widely renowned international contemporary art gallery, Opera Gallery is located in the central district of Beirut and could be found in multiple locations across the world.
#13 CUB Gallery
This gallery's main goal is to showcase the works of emerging artists from fine art or art-related programs in universities across Lebanon. CUB Gallery is based in Badaro in Beirut and its purpose is to create an accessible channel for artists early in their career as well as young collectors.
#14 Aishti Foundation
Aishti Foundation is a private institution located on the seaside road in Dbayeh. It showcases contemporary artworks by internationally recognized artists as well as artworks from the founders' private collections.
#15 Beirut Art Center
A non-profit art space based in Jisr el Wati in Beirut, the center is endorsed for exhibiting experimental art in Beirut.
#16 Aida Cherfan Gallery
For more than 20 years, Aida Cherfan Gallery has been dedicated to displaying a variety of artworks, from paintings to sculptures, by local and international artists. The fine art gallery is located in Antelias.