The University for Seniors​ (UfS) at AUB, in partnership with the Gold Clinic at AUBMC and HelpAge international, UK, organized the "Voices Through Art Exhibition," an intergenerational fundraising event.
With this first-of-its-kind exhibition, the organizers aimed to reflect on the harsh circumstances that many older adults in the country are now facing.
As stated by AUB, Lebanon is now one of the fastest aging countries in the region, with 11% of its population over the age of 65 in 2020.
Many senior citizens living in the country have a rather fragmented social protection system, as around 50% of Lebanon's older adults have no health coverage, and 80% are without pension schemes.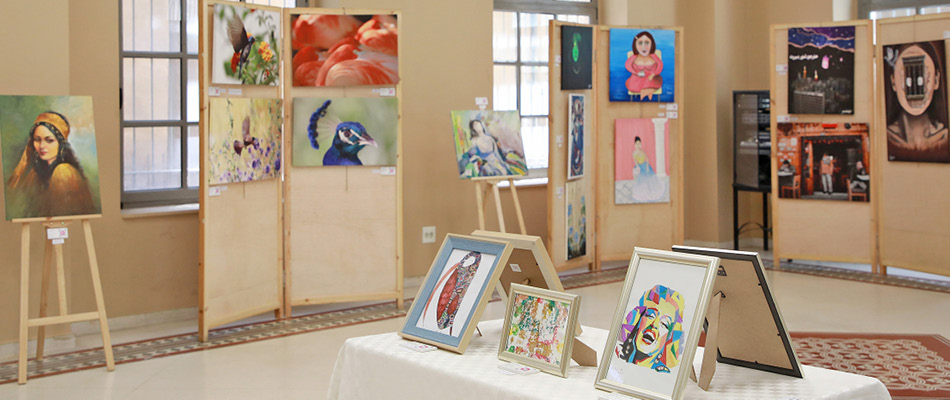 This reality led the UfS members, who are older adults from across the country, and AUB students to create art to fundraise for the Gold Clinic, the AUB student-led free-of-charge clinic offering free health services to underprivileged seniors.
The event also helped to raise awareness regarding older people's capabilities, as well as their right to have healthcare.
AUB's press stated that the exhibition, which hosted more than 70 artworks by 57 artists, will continue its sale online for anyone interested to buy the art pieces and donate to the Gold Clinic "to alleviate the burden they [older people] face."