On Tuesday, April 21st, a mass shooting took place in the quiet mountain town of Baakline which resulted in the brutal death of nine people. Security sources identified the suspect as Mazen Harfoush.
Based on information from the suspect's Facebook, Mazen Hafoush is the father of two. He married his wife Manal in 2013 and has worked at the American University of Culture and Education (AUCE).
Mazen was presumably accompanied by his brother F. Harfoush whose car was parked near the crime scene.
New updates from security sources say that Mazen called some of the victims before going on a "shooting spree" to kill them.
Based on a report by the New York Times, Mazen suspected his wife of having an affair, labeling this atrocity an "honor killing."
He reportedly stabbed his wife and shot a Syrian family at an unfinished under-construction house in a secluded area near the river.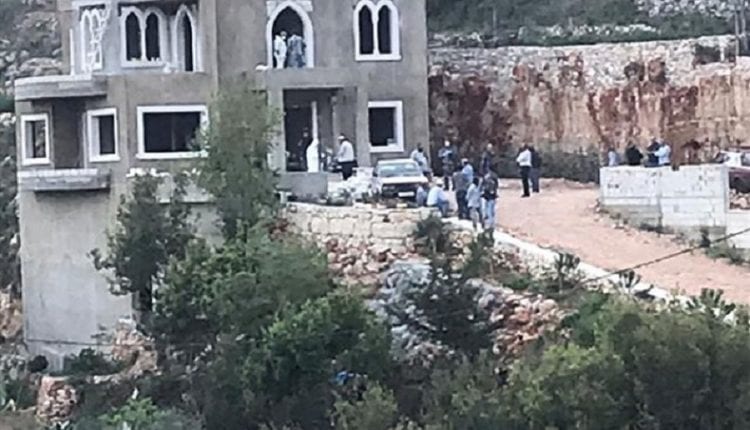 The violence spiraled out of control leading to the death of more innocents after he allegedly killed his other brother who had followed him to calm him down.
Mazen then went on a killing spree to a nearby agricultural area and randomly killed two Lebanese nationals from Arsal who were working in a field. It is alleged that he believed they were Syrians, and later killed another Syrian man.
Bodies of the victims were found scattered randomly at the various crime scenes.
Based on the reports by NNA, Mazen used a pump-action shotgun and Kalashnikov assault rifle. In Lebanon, despite that many people keep guns and weapons at home, mass shootings are rare.
MP Marwan Hamadeh said the killer could be "mentally disturbed." He told reporters that "it is similar to the shootings that happen in America."
Leader of the Lebanese Democratic party MP Talal Arslan tweeted that what happened in Baakline is "far from the customs and values" of the people of the region.
Citing preliminary information, he said that this was a family problem that escalated into a "horrific massacre."
Security forces are still trying to catch the murderer. Helicopters flew over Baakline in search of the shooter. In addition, police dogs have been brought in to help with the chase.
At the time of writing, the perpetrator(s) have yet not be found according to official sources.
This was Mazen Harfoush's last post on Facebook: