The strongest non-nuclear explosion ever witnessed is now ranked as part of BuzzFeed's 'Most Powerful Photos' of 2020 as the picture captured an extraordinary record of the disaster that covered the city in dust and rubble.
Under the photograph, BuzzFeed writers Kate Bubacz and Pia Peterson wrote:
"An aerial view shows the massive damage done to Beirut port's grain silos and the area around it on Aug. 5, 2020, one day after a mega-blast tore through the harbor in the heart of the Lebanese capital with the force of an earthquake, killing more than 200 people and injuring about 5,000 others."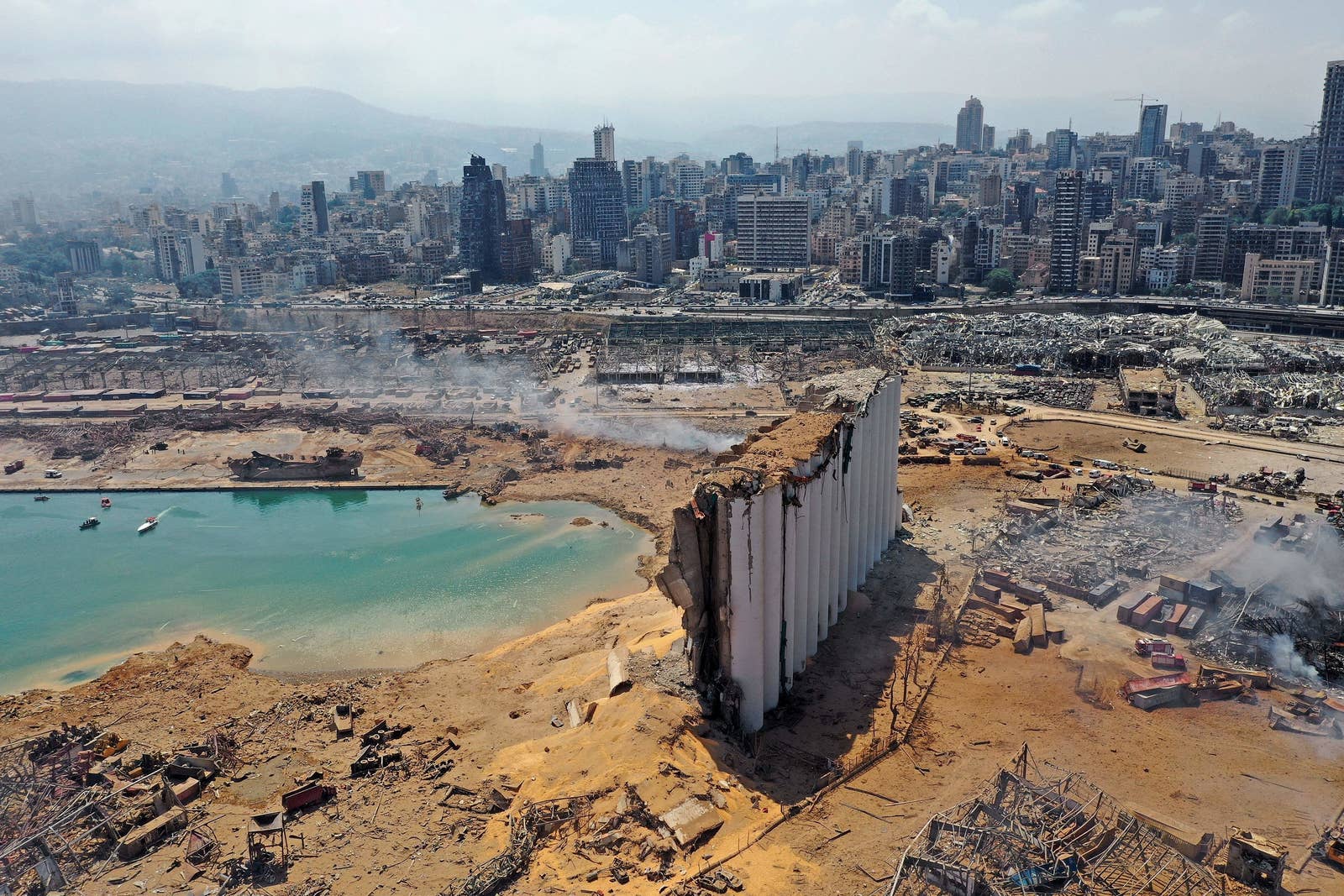 Showcasing how the grain silo that stored much of the country's wheat supplies is now a tomb-like wreck, rising from vaporized remains of the docks, the place where workers used to unload ships is now a flooded crater more than 40m (130ft) deep.
BuzzFeed's ranking comes at a time where multiple media outlets are listing photographs of the tragedy that will go down in history, inevitably.
On Saturday, The New York Times published their yearly 100 best photos that captured the essence of 2020, choosing to include two photographs of Beirut's port explosion.
Three weeks ago, the international news agency Agency France-Presse (AFP) selected 120 pictures from all around the world which the agency considered the "Best of 2020".
Among its Pictures of the Year, four photographs paint a stark turn of events during and after the Beirut Blast.
These photos of 2020 selected by international media outlets, just as the year is edging to its end, do not depict for the Lebanese the end of the tragedy, which is about to enter 2021 and will probably carry on through the coming year.
The tragedy is still ongoing and won't close with 2020, not with how things are unfurling on the political stage and with the investigation, and the devastation of homes and hearts.
Four months after that catastrophic mass-killing blast, the largest explosion in Lebanon's history that resulted in the death of over 200 people and complete destruction throughout Beirut remains an excruciating enigma to the public.
No perpetrators have been caught. No justice has been served. Not a single official has been held responsible, and none of them has publicly explained how huge amounts of explosive material were left carelessly in the Beirut port for six years.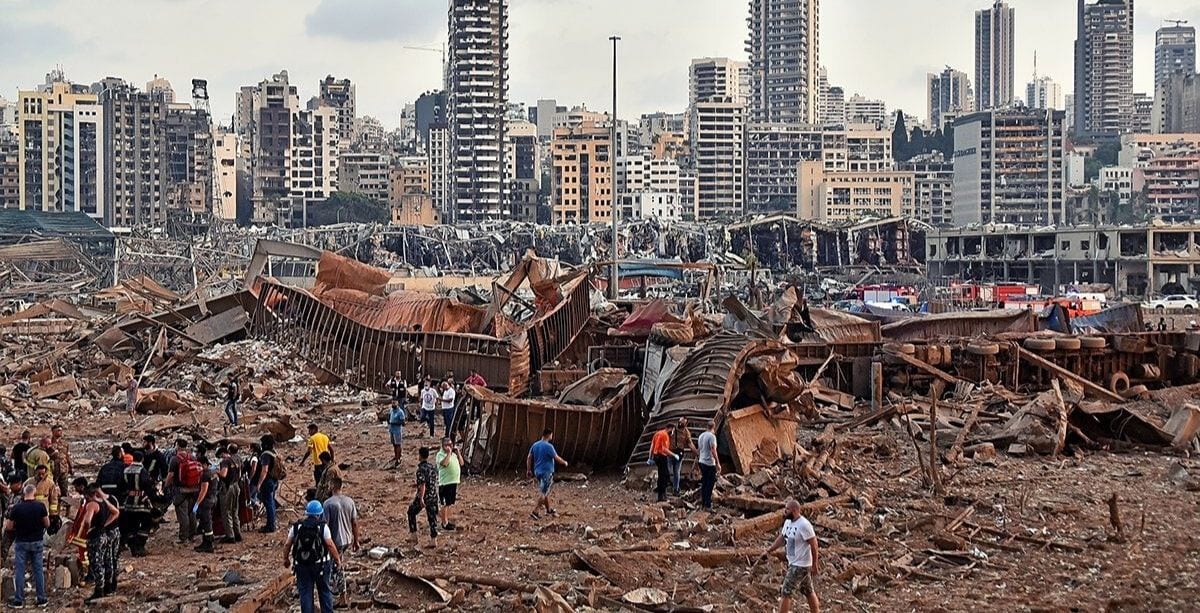 If anything, there has been fierce resistance to the investigation from several high-ranked officials raising the flag of immunity, random assassinations we still have no answer for, officials refusing to acknowledge their responsibility in that matter, and the leading judge pausing the inquiry under pressure.
These photos of 2020 hailed by the international media among the most impacting will continue to circulate the internet in 2021 with the same impact, and the same powerful outcry for justice.