The rise of new Coronavirus COVID-19 cases in Lebanon urged the management of Port of Beirut to take all precautions to confront the threat, implementing a series of strict measures.
In order to maintain work consistency hence the continuity of the shipping movement in the country, employees and workers who are involved in food and meds shipments, and who have been tested coronavirus-free, will proceed with their tasks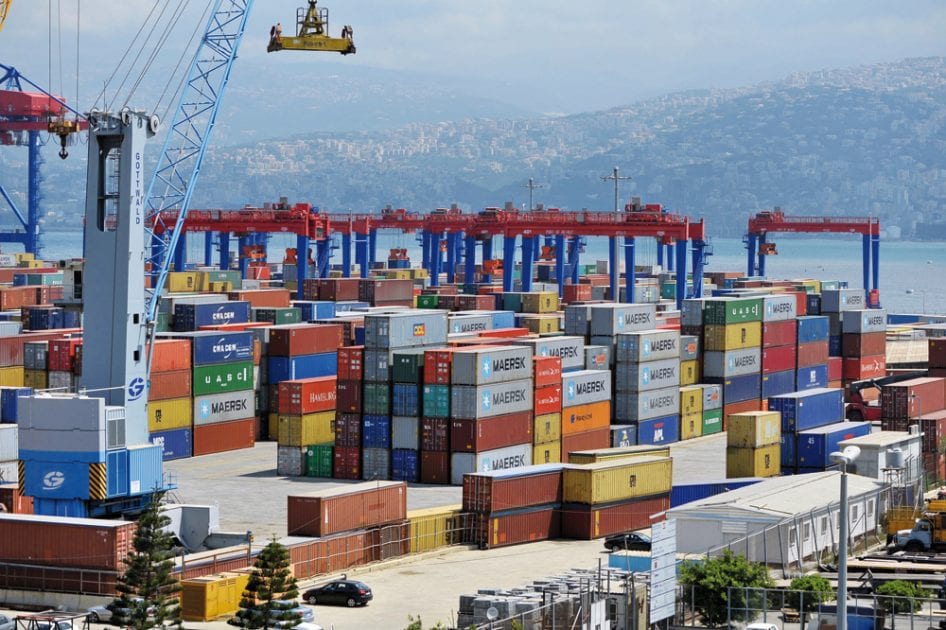 As for the new measures, the port administration will now:
provide masks and protective supplies, including gloves and thermometers,
check the fever of all people entering the port permisses,
impose mandatory masks for everyone entering the campus.
sterilize all the port's buildings and offices, as well as all the entrances where the army, public security, customs, and state security are present once every two weeks.
Furthermore, according to the GM of Beirut Port Hassan Koraytem, shipping companies and clearance of goods will be instructed to "refrain from using people who are at greater risk of infection, particularly those over the age of sixty-four with chronic diseases."
Port of Beirut now demands that the port work is performed by individuals "who are less likely to be infected."
Koraytem asserted that General Security personnel at the port entrance will take the temperature of all entrants. Those who are found with fever will be asked to return home.
Those who are found with additional symptoms will be sent with the Lebanese Red Cross to Rafic Hariri Hospital and their license will be revoked for two weeks and/or until recovery.
These measures by the port management come to team up with those taken across Lebanon to fight the spread.
The number of coronavirus cases has been increasing exponentially in the country, reaching 333 cases on Wednesday ( as of the time of writing).
The latest data of the health ministry shows that most reported cases so far are in Beirut and Metn, followed by Keserwan (42 cases), Baabda (30 cases), and Jbeil (24 cases).
We have a dedicated coronavirus section where you can find the latest news/updates about the pandemic in Lebanon, inform yourself with WHO-verified resources, and track the number of cases in Lebanon in real-time. Click here.