The World Monuments Fund (WMF) published 25 important places of "heritage facing global challenges" that need mobilization and safeguard, and Lebanon is on the list.
The WMF biennial list, issued on February 28, underlined the threatened cultural and historical sites around the world.
Its 2022 edition listed four Lebanese areas that describe shared challenges: climate change, underrepresentation, imbalanced tourism, and crisis recovery. 
The WMF has raised millions in U.S. dollars over the years to increase the efforts put to preserve places like Chile's Easter Island, Cambodia's Angkor Archeological Park, and Iraq's Mosul Cultural Museum.
For over 20 years, this nonprofit organization releases lists of fragile places threatened by tourism, terrorism, and climate change, in order to raise awareness and funds to protect them.
This year's list includes the heritage buildings of Beirut, impacted by the massive Beirut blast that struck hundreds of historic buildings.
According to WMF, these heritage buildings are "distributed throughout the neighborhoods of Gemmayzeh, Mar Mikhael, and Karantina, as well as Ashrafieh… These four neighborhoods contain one of the largest concentrations of heritage buildings in the city, dating from the nineteenth and twentieth centuries."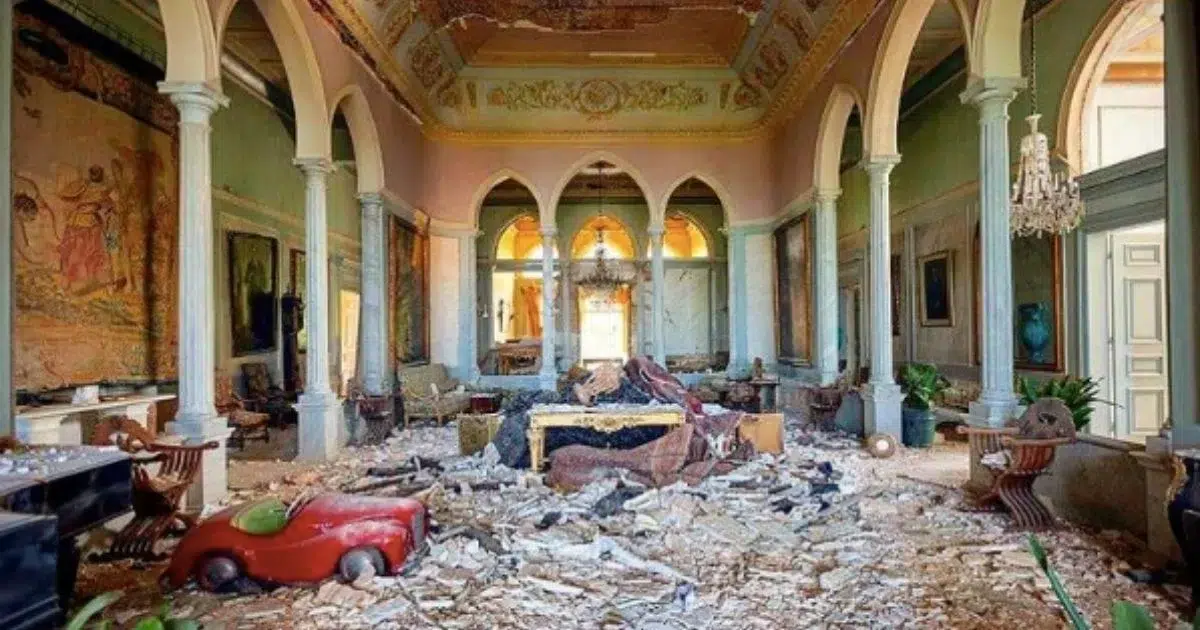 As described by the WMF, "many of the facades of these buildings follow a distinctly Beiruti style that integrates three arched bays on the upper floors, often separated by marble columns and screening a large central hall behind them."
Below is the full list of sites included on the 2022 World Monuments Watch list:
Kinchela Aboriginal Boys Training Home in Kinchela, Australia
La Maison du Peuple, Ouagadougou in Ouagadougou, Burkina Faso
Mosque City of Bagerhat in Bagerhat, Bangladesh
Lamanai in Indian Church Village, Belize
Monte Alegre State Park in Brazil
Fortified Manors of Yongtai in Fujian, China
Abydos in Egypt
Hurst Castle in Lymington, United Kingdom
Asante Traditional Buildings near Kumasi, Ashanti Region, Ghana
Sumba Island in Indonesia
Tiretta Bazaar in Kolkata, India
Cultural Landscape of the Bunong People in Mondulkiri Province, Cambodia
Heritage Buildings of Beirut in Lebanon
Benghazi Historic City Center in Benghazi, Libya
Koagannu Mosques and Cemetery in Maldives
Teotihuacan in San Juan Teotihuacan, Mexico
Hitis (Water Fountains) of the Kathmandu Valley in Kathmandu Valley, Nepal
Tomb of Jahangir in Lahore, Pakistan
Yanacancha-Huaquis Cultural Landscape in Miraflores District, Peru
Alcântara and Rocha do Conde de Óbidos Marine Stations (Almada Negreiros Murals) in Lisbon, Portugal
Fabric Synagogue and Jewish Heritage of Timișoara in Timișoara, Romania
Nuri in Sudan
Africatown in Mobile, Alabama, United States
Garcia Pasture in Brownville, Texas, United States
Soqotra Archipelago in Yemen
Currently, the heritage buildings in these areas of wounded Beirut are undergoing reconstruction, funded by the World Bank, to restore the beautiful and rich history and heritage of timeless Beirut.