The director of Rafic Hariri Governmental University Hospital (RHUH) just announced in a press conference that 11 new coronavirus cases in Lebanon (COVID-19) were registered after conducting 202 laboratory tests, Tuesday, March 10th.
The director explained that the hospital is separated into two parts. "The first is for patients with coronavirus (COVID-19) and is equipped and separated from the rest of the parts. It consists of 64 rooms that can receive up to 120 patients."
He proceeded to say, "We are working to increase the absorptive capacity in the department designated for the treatment of coronavirus (COVID-19) and we need the support of university hospitals to treat the patients infected."
On the first coronavirus patient who was reported dead earlier today, the director of RHUH confirmed that the patient was already in a critical condition prior to his arrival at the hospital.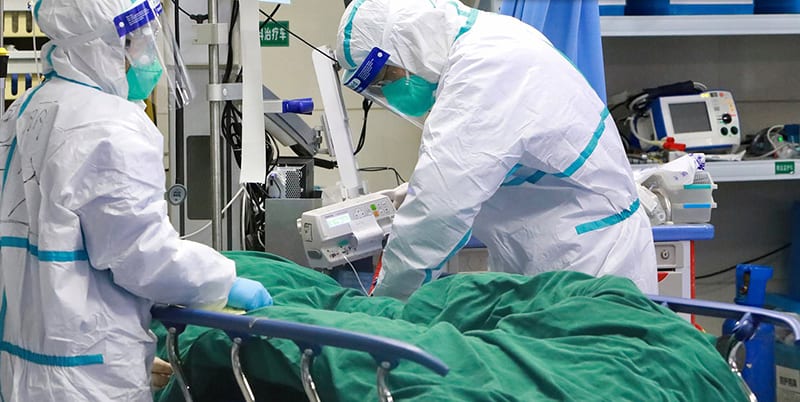 "When the patient arrived, we carried out internationally approved treatments," RHUH director explained.
"He was subjected to complications, such as high pressure and high temperature, that kept on getting higher, which led to the stopping of his heart and, thereby, his death."
With the confirmed new 11 coronavirus cases, the number of people infected in Lebanon raises to 52, with the recovery of one patient and the death of another.
According to NNA, the Ministry of Public Health announced in a statement that "new university laboratories have been accredited to test for the coronavirus (COVID-19) other than the RHUH laboratories."
The decision was made upon RHUH's close approach to its absorptive capacity, in fear that its laboratories would not have the capacity to do medical examinations to all patients admitted.
The new labs are: the Laboratory of the American University of Beirut (AUB), laboratories of Saint George Hospital, Laboratory of Rizk Hospital / Lebanese American University (LAU), and Rodolphe Merieux Laboratory Hotel Dieu Hospital / University of Saint Joseph.
The ministry pointed out that "any other hospital or private laboratory wishing to carry out these analyzes must submit an application given by a specialized committee."
This procedure is required to obtain the approval of the Ministry of Public Health before starting with the medical examination. The tariff is set to be fixed to a maximum of 150,000 LBP.
However, the medical examination for the coronavirus (COVID-19) is free of charge at RHUH.
According to RHUH's daily report, 21 people were present in the hospital, quarantined, after the result of the laboratory examination was negative. To date, there are 23 cases in the quarantine area.
"The total number of hospital diagnosed cases with the emerging coronavirus was 51. The total number of positive cases inside the hospital are 30 cases. A team from the Ministry of Public Health will ensure the transfer of the remaining cases to the hospital."
The status of the patients infected with the coronavirus (COVID-19) is stable, except for 3 cases in critical condition, all of whom are receiving necessary care in the isolation unit.