People across Lebanon woke up at around 3:17 am to a strong shaking sensation. Many Lebanese evacuated their buildings.
It was later revealed that a 7.8-magnitude earthquake hit southern Turkey, a few kilometers from Gaziantep.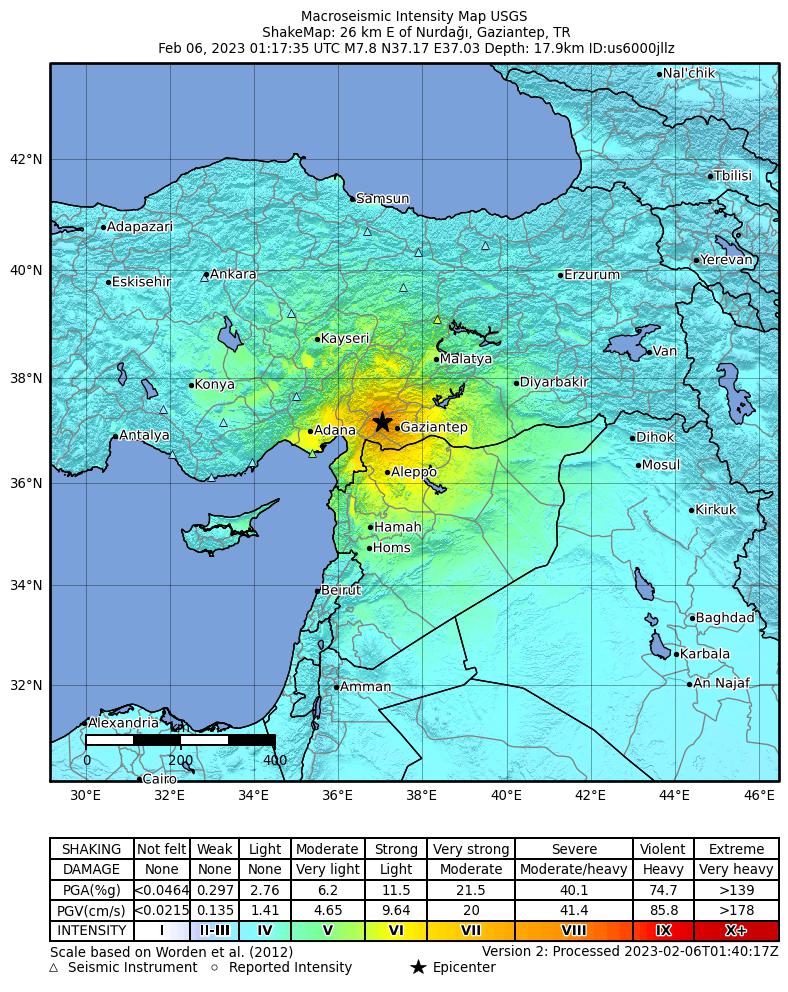 It was felt across the region including Lebanon, Cyprus, Greece, Jordan, Egypt, Israel, Palestine, Iraq, Armenia, and as far as the United Kingdom.
So far no deaths reported in Lebanon but material damage is being revealed from inside homes, businesses, and building exteriors.
Turkish authorities revealed that at least 31 people have been killed and 130 buildings collapsed so far. Their shockwaves were shortly felt in Lebanon as well. Additional tremors can be expected in the next few hours and days in Lebanon.
Rumors and fake news quickly spread across Whatsapp in Lebanon about a potential Tsunami. However, these are false.
There are currently no Tsunami warnings. The only sea level monitoring station in Lebanon (Batroun) is offline, along with the station in Cyprus, and the nearest station in Iskenderoun, Turkey. The next closest online station we found is in Erdemli, Turkey (around 331km away from the epicenter of the earthquake) on the Mediterranean sea.
The data we observed, excluding outliers, shows sporadic sea level fluctuations between 1.5 and 2 meters starting at around 2am (the earthquake hit at 3:14am). Worth noting that the sea level steadily peaked at 2m at 9:33pm the night before. The last recorded data from this station was at 4:44am, 1.5 hours after the earthquake with 1.837m.
Similar findings were in the 2 nearest Turkish stations.