Rafic Al Hariri Governmental University Hospital issued a daily report on the latest developments on the coronavirus, explaining that 9 new coronavirus cases (COVID-19) have been confirmed.
The report stated; "the total number of cases that were received in the emergency allocated to the coronavirus (COVID-19) during the past 24 hours are 132 cases. 23 of which required entry to quarantine, while the rest adhere to the home quarantine."
The total number of people who underwent laboratory tests is 122; 13 tested negative, 9 tested positive, while 16 people who were already quarantined left the hospital after the result of the laboratory examination was confirmed negative.
To date, there are 26 coronavirus cases (COVID-19) in the quarantine area. The total number of people who have been confirmed after hospital diagnosis with the emerging coronavirus is 41, with 9 new coronavirus cases confirmed only today.
The total number of positive cases inside the hospital is 30 cases. A team from the Ministry of Public Health is ensuring the transfer of the remaining cases to the hospital.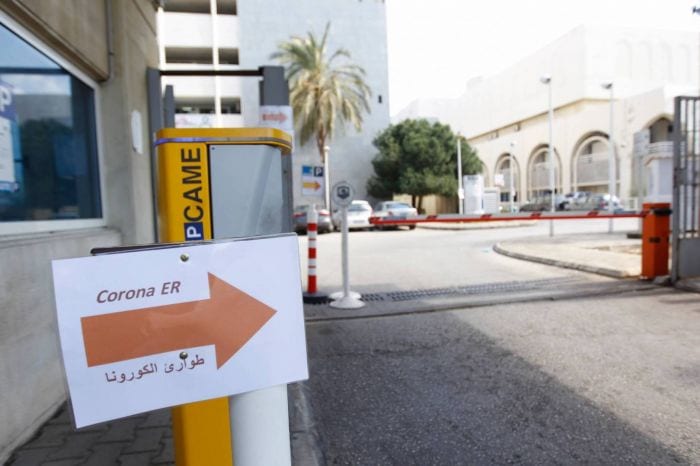 "The situation of most patients infected with COVID-19 is stable, except for 4 cases with a critical condition, all of whom are receiving the necessary care in the isolation unit," the statement concluded.
The other patients who are not in RHUH yet were admitted to private hospitals after experiencing symptoms consistent with the coronavirus. The patients are being transferred as instructed by the Ministry of Public Health.
RHUH and Hotel-Dieu announced similarly on Sunday 4 confirmed cases and one other confirmed coronavirus case respectively.
The patient diagnosed at Hotel-Dieu was transferred to RHUH and all measures of sanitation was made properly in accordance with the World Health Organization WHO and the Lebanese Ministry of Public Health.
According to Worldometers, as of Monday, March 9th, the number of recorded coronavirus cases around the world is 111,753; 62,722 have recovered while 3,888 have died.
45,143 currently infected patients are still considered active cases. 87% of the cases suffer from mild conditions while 13% have been reported serious or critical.