Lebanese businessman residing in France has called to form a Lebanese "government in exile" as he believes it is the only way to save Lebanon.
Hailing from the northern capital of Tripoli, Lebanese-French Omar Harfouch is both a pianist/composer and fashion photographer living in the fashion capital of Paris.
From abroad, he is an active revolutionary, making political videos, participating in interviews with news channels, and more.
In 2019, he launched a petition by the Lebanese public to the European Parliament, asking to freeze the looted Lebanese public funds in European banks.
He even campaigned to run as the next prime minister, after caretaker Prime Minister Hassan Diab resigned in the wake of the Beirut Blast.
Now, Harfouch is declaring that a government in exile is the only way Lebanon can be saved.
"Lebanese are successful around the world, except in Lebanon," he expressed in a video posted on his Facebook page, The Third Lebanese Republic.
After all foreign efforts to rescue Lebanon had failed, he believes there is no choice but to declare a government in exile consisting of cross-sectarian specialists and the creation of a new Lebanese constitution with the participation of Lebanese around the world.
It is to note that a Government in Exile (GiE) is not a new idea, as seen through history, notably the Provisional Government of Free India, the Free France led by Charles de Gaulle during World War II, and a large number of European governments that sought refuge in the United Kingdom, and so on.
In fact, International Law, or Law of Nations, recognizes that such type of government, once formed, may perform several actions for the benefits of its home country and people, including:
Becoming a party to a bilateral or international treaty
Amending or revising its own constitution
Obtaining diplomatic recognition from other states
Holding elections
Issuing identity cards
Allowing the formation of new political parties
Maintaining military forces
According to Omar Harfouch, one of the demands of the Lebanese Government in Exile will be "that countries all over the world freeze the bank accounts, flats, villas, companies, yachts, private planes of all Lebanese corrupt politicians of the current political class, their children, their parents, and their relatives."
This will put pressure on the government and ruling politicians that have driven the country to its worst economic collapse.
Lebanon's GiE, according to him, will also ask for early, non-religious elections (a demand of the revolution), and work towards achieving equality between women and men.
"Lebanese women should have the right to give Lebanese nationality to their own children," he stated, echoing the long-time demands of activists in Lebanon.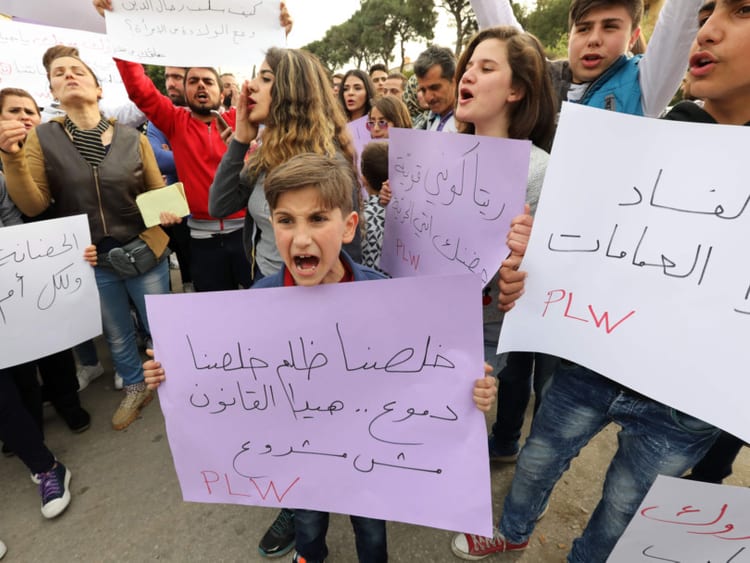 "The religious quota must be stopped in the appointments of members of the government, but also in the entire administration," he said, adding that there needs to be a brand new Lebanese Republic.
It is no secret to anyone since Oct 17th, 2019 that the majority of the Lebanese people no longer trust the government and its administrative system. The revolution has also revealed the active desire of the Lebanese in the diaspora as well as in the homeland for a new Lebanon.
It is also evident that the current officials of the ruling parties have been unable to come to an understanding for a new government and acknowledge the urgency for reforms, and are holding tight to their positions against the will of the people.
---
Our team works tirelessly to ensure Lebanese people have a reliable alternative to the politically-backed media outlets with their heavily-funded and dangerous propaganda machines. We've been detained, faced nonstop cyber attacks, censorship, attempted kidnapping, physical intimidation, and frivolous lawsuits draining our resources. Financial support from our readers keeps us fighting on your behalf. If you are financially able, please consider supporting The961's work. Support The961. Make a contribution now.