Before the Lebanese people could overcome the shock of the Lebanese pound dropping to 3,600 LBP per 1 USD this past week, the number soared and surpassed 4,000 within a few days.
With that, the idea of removing the Governor of the Central Bank, Riad Salameh, from his position became one of the hottest topics in Lebanon, and it seems more possible today than before… or isn't it?
The idea of removing Salameh from his position is not new to the Lebanese scene; it's been a prominent demand for people ever since they began to feel the effects of the dollar crisis back in 2019.
But what has changed recently is that politicians and officials are joining the opposition against Salameh.
The most notable of the latter is Prime Minister Hassan Diab, who pulled no punches in his latest speech, in which he accused Riad Salameh of hiding the truth from the public.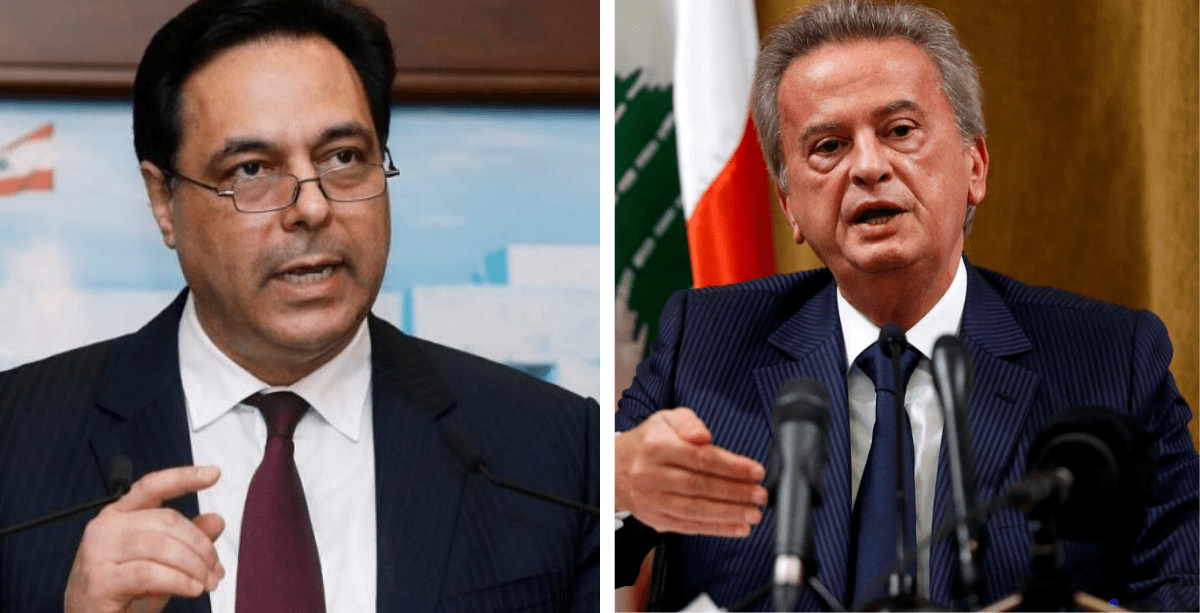 With this fresh rivalry came serious considerations by the cabinet to relieve Salameh from his duties. However, there's a major obstacle that makes this very difficult.
The law
According to Article 19 of the Code of Money and Credit, the Governor of Banque du Liban can only be dismissed from his job for one or more of the following reasons:
A validated and duly-established health disability.
Breaching the duties of his job. This can be decided in reference to the First Chapter of the Third Section of the Penal Code.
Violating the provisions of Section 20. (The governor must not be involved in any business other than his occupation at the Central Bank).
A dire error in the conduct of business.
Unless Riad Salameh voluntarily resigns, these are the only cases in which he can be legally discharged.
The keyword here is legally.
It's unclear whether Riad Salameh's performance satisfies any of these points in a way that can prompt the government to dismiss him from his duties.
Either way, Lebanon24 recently reported that Lebanese officials have been "cooking up a legal workaround" for the purpose.
Explained in simple terms, the concept of this get-out says: "The government hired Riad Salameh, thus, it can fire him."
This, of course, clearly contradicts what the law dictates. If Lebanese officials are indeed working on such a plot, it means they're very eager to end Salameh's 26-year reign.
However, let's not forget that other things are taking place backstage in the meantime: Not all Lebanese politicians want to see Riad Salameh dethroned.
This dispute further complicates the matter and holds off the execution of any dismissals, legal or not.
Perhaps, then, it's more reasonable to rephrase the initial question to "Will the powerful politicians allow the Governor of the Central Bank to be removed from his position?"