The ride-sharing company Careem announced that it will permanently suspend its operations in Lebanon as of Friday, expressing its 'deep regret' for the difficult decision it had to take.
It reassured that its users can redeem their Careem credit or Rewards points before March 25, 2022, adding that any remaining credit will be refunded to users' bank accounts if not used.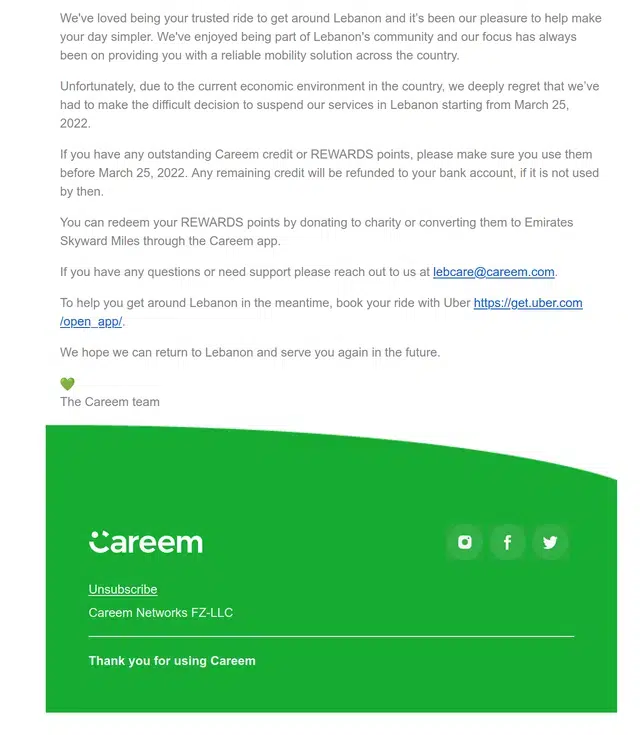 Careem's ride-sharing operates through an internet platform in the Middle East region. Established in July 2012, it launched in Beirut in 2014 and went expanding to cover the Jounieh area in 2017.
Careem has been so successful that Uber stepped in 2020 to acquire it, expanding the operation across 14 countries.
Its successful operation in Lebanon now comes to an abrupt stop due to the multiple-crisis crippling local businesses and people's daily lives.