The governor of Lebanon's Central Bank (BDL), Riad Salameh, issued notice No. 948 on Tuesday addressed to banks, financial institutions, exchange institutions, financial brokerage, and also the public, warning against "buying, possessing, and using non-replaceable NFT codes."
The warning against NFTs comes as a way to prevent possible fraud, problems with ownership, and the use of those symbols for possible money embezzlement.
However, the ban to protect the rights of the Lebanese people comes at a time when they are locked out of their bank accounts under the harsh rule of capital control.
The majority of the Lebanese and non-Lebanese depositors have been deprived of access to their life savings in banks since late 2019.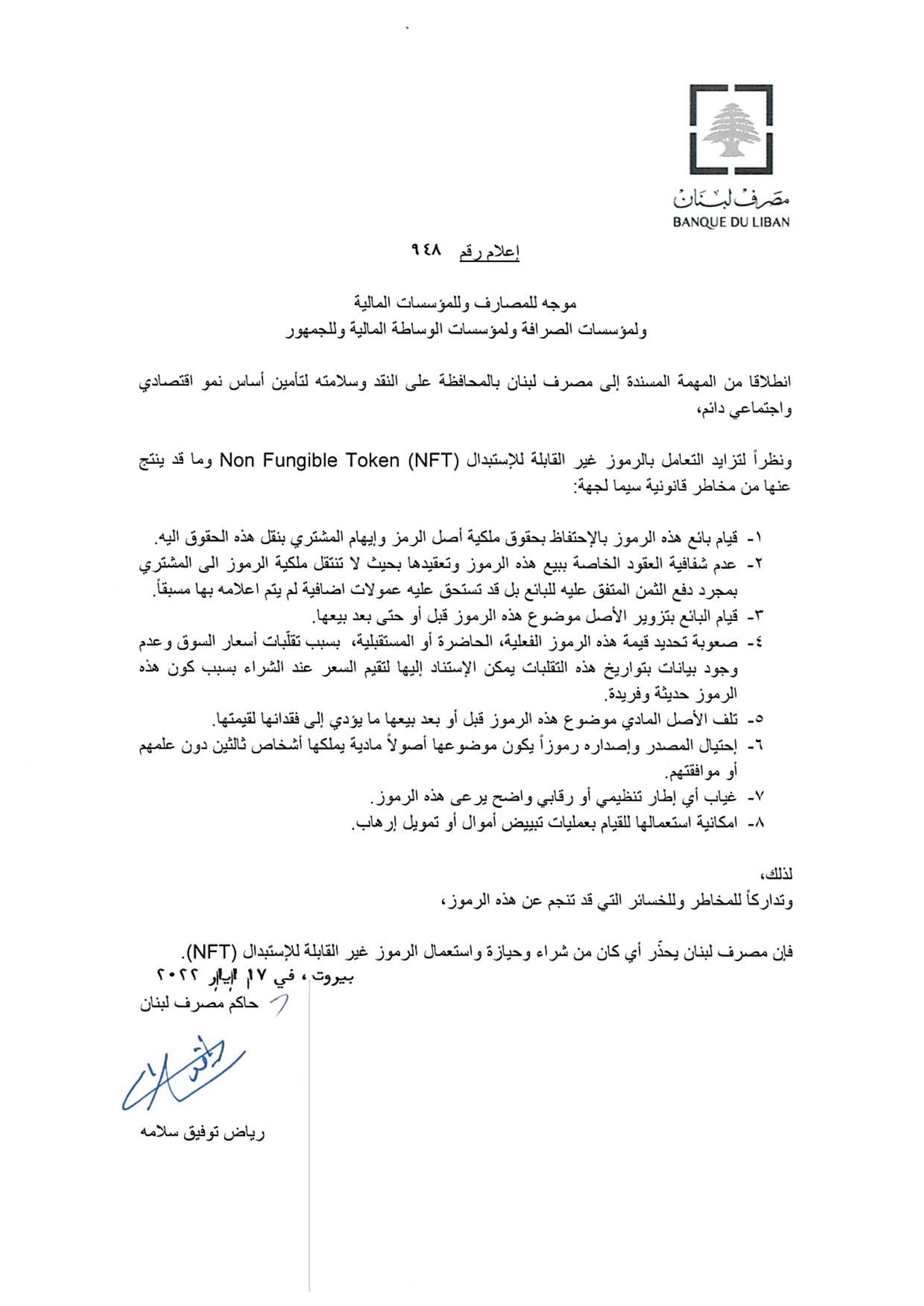 Many have opposed this ongoing severe rule by banks and protests continue in the country.
Anxiety prevails among the people on whether they would be made to also pay the price for the current financial calamity rather than the Lebanese authorities and the banking system assuming the responsibility.
Related: Everything You Need To Know About Capital Control And Its Impact On Lebanon.