China's Ambassador to Lebanon, Qian Min Jian. sends the second batch of Chinese donations to Lebanon to help it deal with the fallout of the coronavirus pandemic.
The donations include 300,000 Sinopharm vaccines, 100 hospital beds, and 100 oxygen-breathing machines.
Minister of public health Firass Abiad said: "We are all aware of the magnitude of the crisis that the world is going through as a result of the corona pandemic, especially with the emergence of new mutations."
Dr. Abiad added: "In addition, we in Lebanon have another crisis, which has significantly affected our health system and our ability to provide services to people."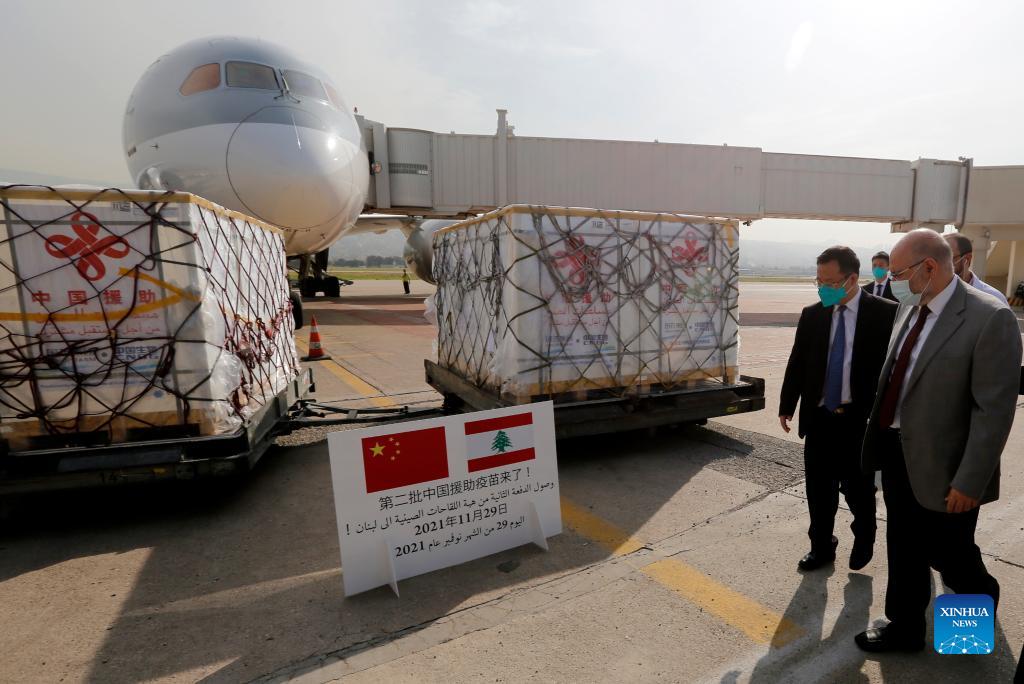 The assistance from China will help with the preparation for the new wave of Covid-19, especially with the advent of the new mutant, which is said to be aggressive.
It will also help to amplify the vaccination campaign, while the new beds and ventilators will help increase the carrying capacity in hospitals in case of increased infections.
In a statement, the Chinese Ambassador said: "Today, on behalf of the Chinese government, I am pleased to hand over the donations of the coronavirus vaccines to the Lebanese once again."
"In the face of the coronavirus pandemic, the Chinese people are cooperating with the Lebanese people in fighting against the pandemic, which has lasted for more than a year," the Ambassador noted.
Qian Min Jian concluded his statement by saying: "We hope that this batch of vaccine and medical machinery will be part of Lebanon's efforts to use it as a defense and raise its capacity to overcome the new wave at an early stage."
It is to note that this year marks the 50th anniversary of the establishment of diplomatic relations between China and Lebanon.