Sorrow and solace come hand in hand this Christmas for the families of the Beirut blast victims who continue to mourn their loved ones.
Sharing their grief, Lebanese joined the victims' families to light a Christmas tree facing the devastated port to honor and remember those whose lives were lost in the tragedy.
The initiative was carried out in collaboration with the families of the victims, who requested the names of their loved ones be placed on the tree.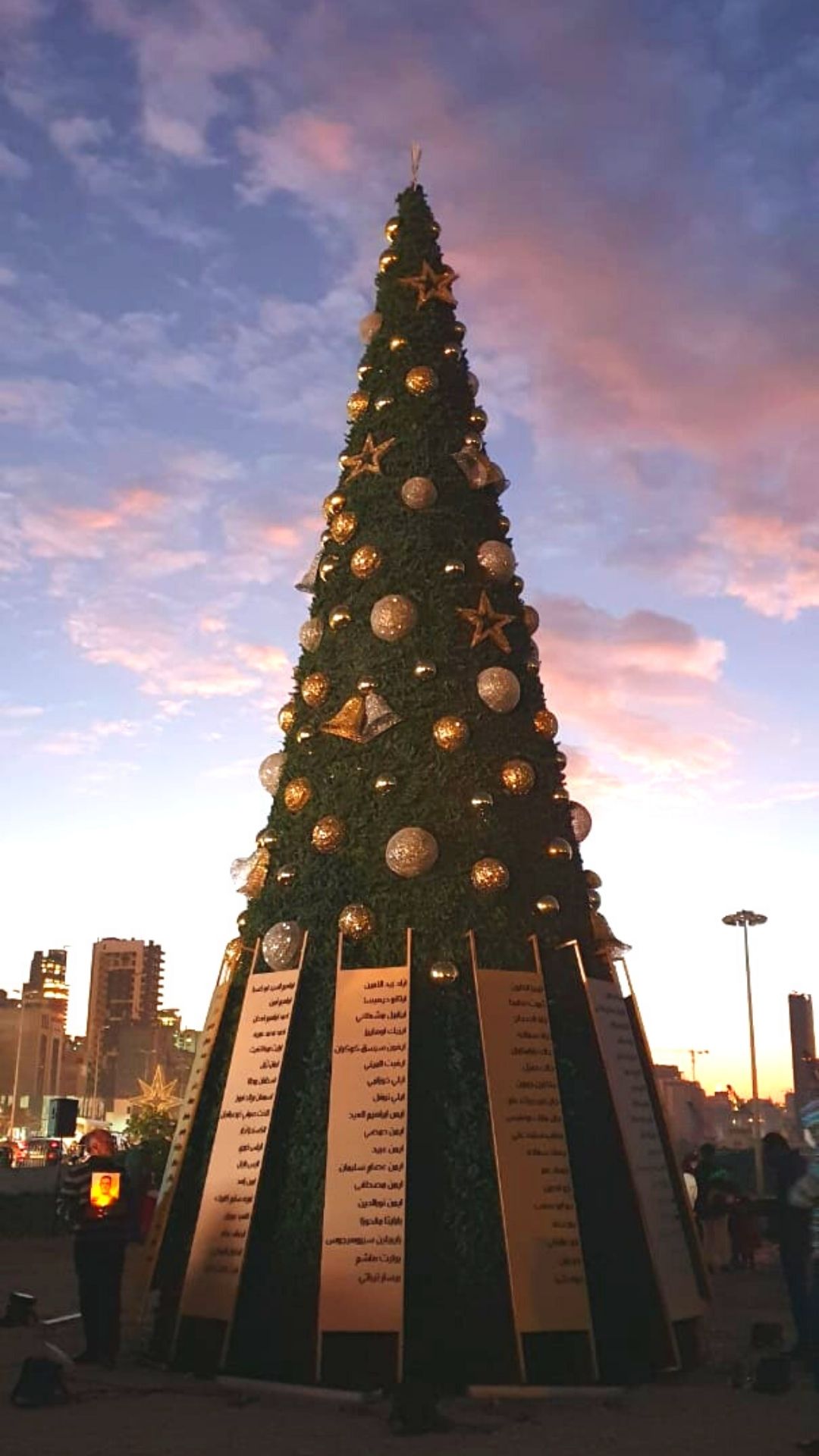 Holding candles and pictures of the victims, adults and children gathered around the tree. Many rightfully taking the opportunity to redemand justice for their lost loved ones.
Lebanese acapella choir, Fayha Choir, was invited to join the heartfelt lighting and perform powerful and iconic songs in tribute to Beirut, as well as Lebanese artist, Rudy Rahme, who recited a poem.
There were words from the families of the victims as well as the organizers. It's worth noting that the initiative was organized by the Integral Development Foundation alongside families of the victims.
According to the head of the foundation, Johnny Khalaf, this Christmas tree was normally placed in Martyrs' Square in Beirut.
This time, Khalaf decided to light it up in front of the scene of the tragedy in remembrance of those who remain with us in spirit.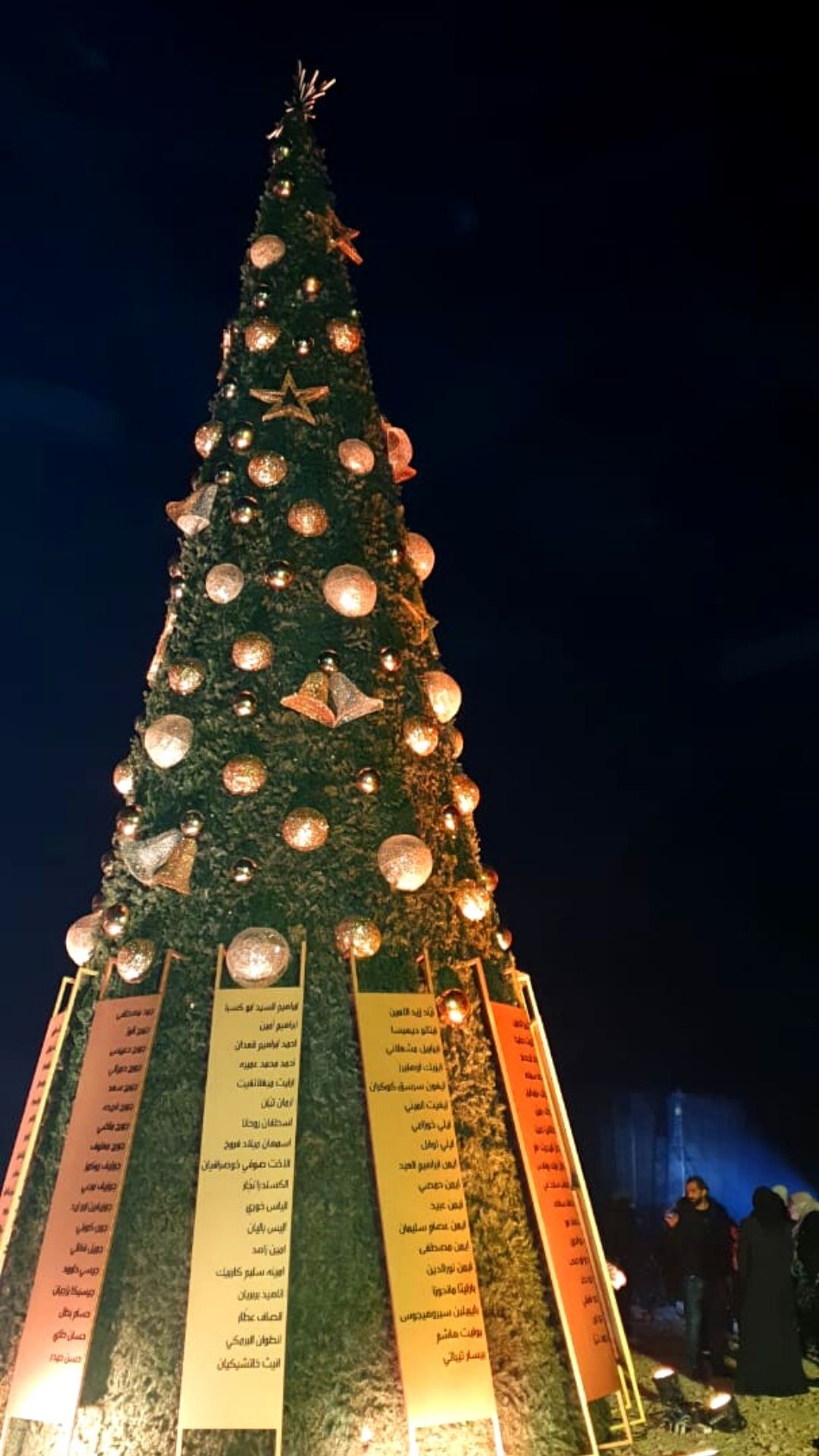 ---
Our team works tirelessly to ensure Lebanese people have a reliable alternative to the politically-backed media outlets with their heavily-funded and dangerous propaganda machines. We've been detained, faced nonstop cyber attacks, censorship, attempted kidnapping, physical intimidation, and frivolous lawsuits draining our resources. Financial support from our readers keeps us fighting on your behalf. If you are financially able, please consider supporting The961's work. Support The961. Make a contribution now.