It's a sad day for the too-many Lebanese Coca-Cola fans.
The international soft drink giant has announced it will be leaving Lebanon. The news came from its distributor, National Beverage Company (NBC), Aujan.
In a statement, the National Beverage Company said that the difficult decision was forced upon them by the impossible financial situation of the country, which they say has no foreseeable solution.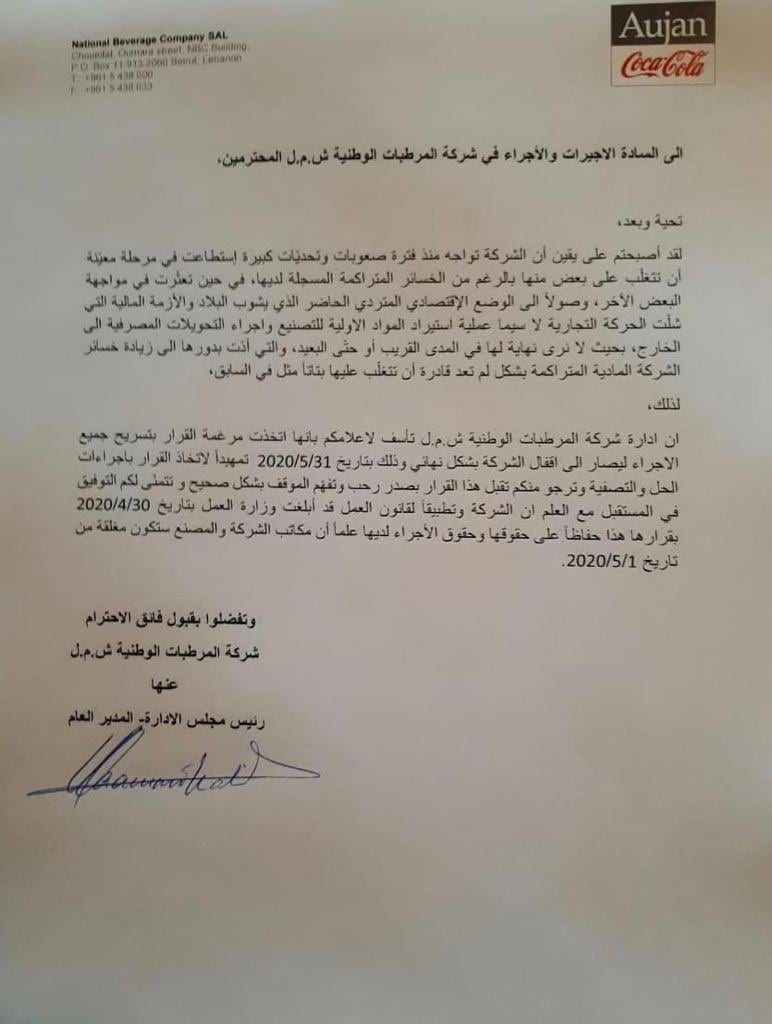 As Coca-Cola's official bottler and operator is closing, that means all the Coca-Cola company drinks will go down with it, such as Sprite, Fanta, Diet Coke, and so on.
NBC is even the manufacturer and distributor of Pampa that will sadly also go off the shelves.
The company stated that it has let go of all its employees and will completely shut its doors as of May 31st.
Lebanese are having a tough time bidding farewell to their G.O.A.T (greatest of all time) carbonated beverage.
"If Coca-Cola closed in Lebanese, then I don't know what future we're talking about," said Serge Majdalany on Twitter; an obvious lover of the beverage.
On the bright side, PepsiCo is still operating in Lebanon, meaning your Pepsi, 7-Up, and Miranda are still safe – for now at least! Of course, that is unless PepsiCo follows in the footsteps of its life-time competitor.
Until that day comes, this is going to be you: