Notre-Dame Des Secours University Hospital in Byblos just announced that within its plan to confront the outbreak and facilitate the reception of patients and citizens, the hospital has adopted the Drive-Thru service to carry out laboratory testing (PCR) of the virus.
This service will be available daily from 7:30 am until 5:00 pm for people who need or would like to test for the virus.
Noting that the number of cases in Lebanon has reached 494 on Thursday the second of April, with a total of 16 deaths. On the other side of things, the number of people who are fully recovered in Lebanon is now 43.
Hospitals' administrations and health workers, along with the Ministry of Health, and even Lebanese citizens with pertinent expertise, have been working hard to control the outbreak.
Among these citizens, engineers are also working to create new helpful devices, like disinfection robots, respiratory devices from local materials, robotized carts with cameras to serve patients, and high-quality artificial respirators. A women's workshop has been even creating protective hazmats.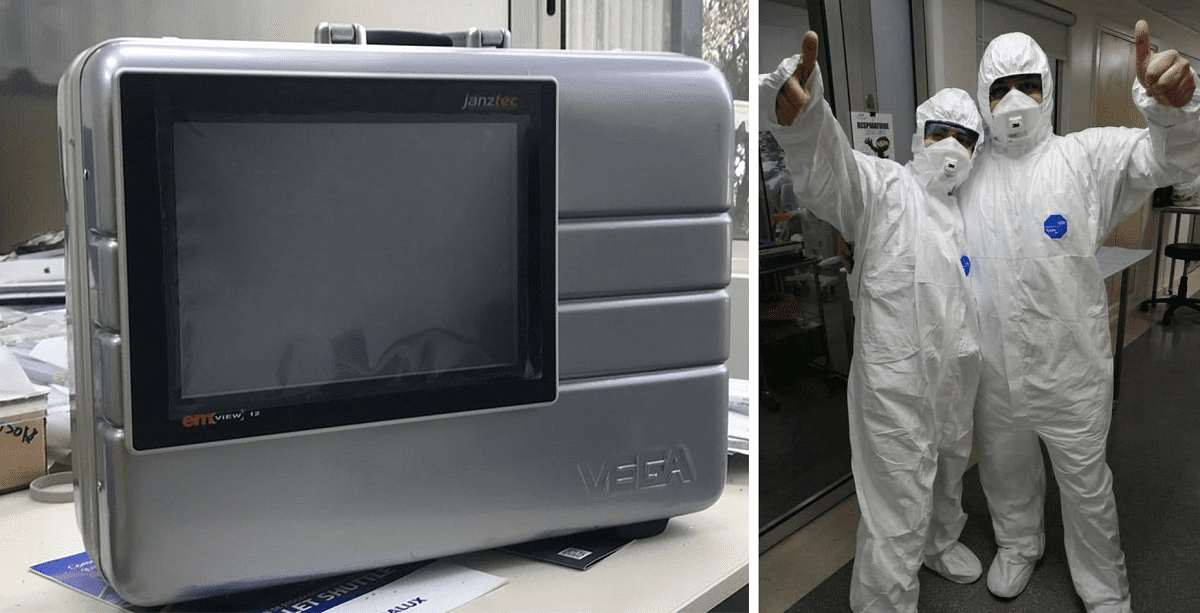 Several Lebanese hospitals and medical centers are dedicating their laboratories for this particular testing, among them the American University of Beirut Medical Center (AUBMC), Rizk Hospital, LAU Medical Center, Rodolphe Merieux USJ, Hotel Dieu De France, Saint George Hospital University Medical Center, etc.
For government hospitals across Lebanon now serving patients affected by this health outbreak, please visit here.
We have a dedicated coronavirus section where you can find the latest news/updates about the pandemic in Lebanon, inform yourself with WHO-verified resources, and track the number of cases in Lebanon in real-time. Click here.