The Central Bank of Cyprus is expected to take measures that would protect deposits in branches of Lebanese banks from any potential repercussions of the ongoing crisis in Lebanon, the National News Agency (NNA) reported.
Journalistic information indicated that the Cypriot central bank is moving towards requiring all branches of Lebanese banks operating in Cyprus to transfer the equivalent of all of their deposits to its own accounts, according to the NNA.
This is in order to protect deposits in these branches and in anticipation of any losses that may occur in Lebanon and affect them and their clients.
The managers of these branches have consequently called a meeting at the Central Bank of Lebanon in order to discuss the development.
According to the same information, this procedure, if implemented, would be comforting to depositors at those branches. Notably, 12 of Lebanon's banks have branches in Cyprus.
It's also noteworthy that the upcoming decision will not affect Cypriot banks that are partially owned by some Lebanese nationals, as those are subject to the relevant laws and are in the custody of the European Central Bank.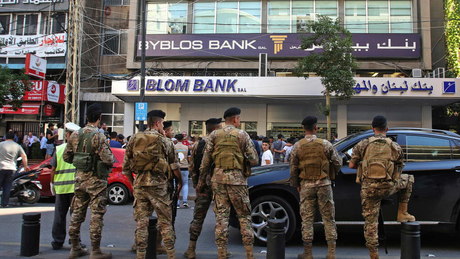 In related news, during a legislative session held on Monday, the Lebanese Parliament passed a law that removes banking secrecy for public servants for a period of one year, in order to facilitate the auditing of the Central Bank of Lebanon and other public institutions.