Lebanese restaurant, Cedar Café, located in Burke, Virginia, announced that it will be closing its doors this month after 20 years in business.
When Chef Islam Bakeer moved to the United States, he dove into the Lebanese food industry, working for many years with the renowned Lebanese Taverna group.
While Bakeer himself is of Jordanian origin, he became a Lebanese food specialist because he knew the great appeal of Lebanese cuisine.
After a decade's worth of experience, he opened his own Lebanese restaurant, Cedar Café, with hopes that the distinct cuisine would drive in many customers hungry for the "Taste of Lebanon." And so it was.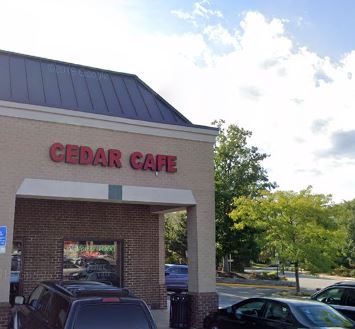 However, after two decades, Bakeer has decided to close his Cedar Café. "All good things must come to an end," read the bittersweet announcement he made through a Facebook post.
The announcement indicated that the restaurant was not closing due to economic pressures caused by the pandemic, but by "personal choice."
After many years, Bakeer is ready to go back home to Jordan where his wife and children had moved, and are earnestly waiting for him.
The restaurant will be closing on December 24th, give or take a few days.
"Thank you for an amazing 20 years. We hope our little Taste of Lebanon is one that will stay with you," wrote Cedar Café.