During a televised interview with Al-Jadeed, the Secretary-General of the Higher Defense Council, Major General Mahmoud Al-Asmar, gave away that he had received a report from State Security on July 20th informing him of the presence of ammonium nitrate in the port.
He further stated that, before August 4th, the issue of the ammonium nitrate was not discussed on the agenda of the Supreme Defense Council.
"I only received a report from the State Security on July 20th," Al-Asmar emphasized during the interview.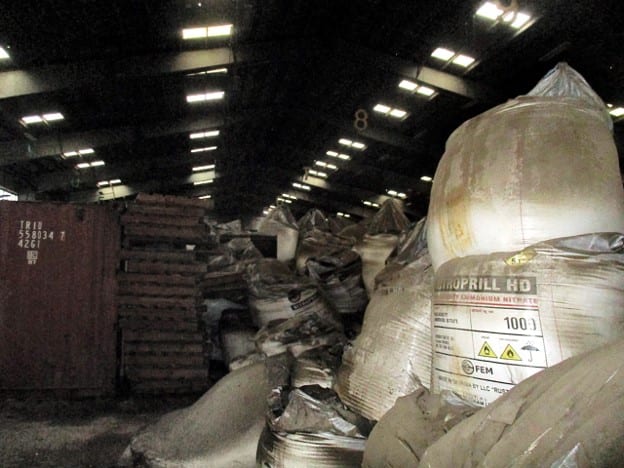 The Lebanese presidency previously stated that the first time the President was informed of the presence of quantities of ammonium nitrate in the warehouse in Beirut was through a report by the General Directorate of State Security he received on July 21st.
"Upon viewing it, President Aoun asked his security and military advisor to follow up on the content of the report with the Secretary-General of the Supreme Defense Council, which includes all the security apparatuses and the relevant ministries," the presidency's media office stated.
However, Al-Asmar's statement contradicts the narrative of President Michel Aoun who said he had fulfilled his duties by referring the report to the Higher Defense Council.
According to Al-Asmar, it is up to the Presidential Palace to instruct the Higher Defense Council to hold a session addressing the issue of the ammonium nitrate.
That was never done prior to August 4th, the day of the biggest non-nuclear explosions devastated large parts of Beirut and killed over 200 innocent civilians.
Two opposing statements exist here: Al-Asmar claims he has no jurisdiction, while Aoun claims that he assigned the matter to the Higher Defense Council.
Meanwhile, the only major update in the blast investigation goes back to December 10th and revolves around lead investigator Judge Fadi Sawan charging caretaker Prime Minister Hassan Diab and three former ministers with negligence.
The indictment was fiercely refuted by Lebanese officials, which ended putting a halt to the investigation until recently when Lebanon's Court of Cassation issued an order allowing Judge Sawan to proceed with the investigation.
However, experts unrelated to the government recently revealed that the company that had bought the ammonium nitrate is linked to two Syrian businessmen under US sanctions for ties to Syrian President Bashar Assad.
---
Our team works tirelessly to ensure Lebanese people have a reliable alternative to the politically-backed media outlets with their heavily-funded and dangerous propaganda machines. We've been detained, faced nonstop cyber attacks, censorship, attempted kidnapping, physical intimidation, and frivolous lawsuits draining our resources. Financial support from our readers keeps us fighting on your behalf. If you are financially able, please consider supporting The961's work. Support The961. Make a contribution now.