With the rise of the Coronavirus, people are undoubtedly panic-buying to protect themselves from the virus.
No doubt you've seen the countless memes on social media of people emptying supermarket shelves to the point that if you didn't know any better you'd think there is a shortage. One of the things that people are panic-buying the most is hand sanitizer.
Some companies have decided to take the time in order to do charitable acts and give out hand sanitizer for free.
Louis Vuitton has started making hand sanitizer to give out for free and also similar French brands like Dior and Givenchy.
Some distilleries are now using alcohol in their factories to make hand sanitizers and give them out to people for free in order to battle the current shortage.
One distillery in Atlanta called the Old Fourth Distillery is making its own sanitizers to distribute for free. They say, "If you have a container, please bring it and we will be happy to fill it!"
Their product was so popular that it ran out within days of having been announced.
However, there are other distilleries that have started making their own hand sanitizer product as well.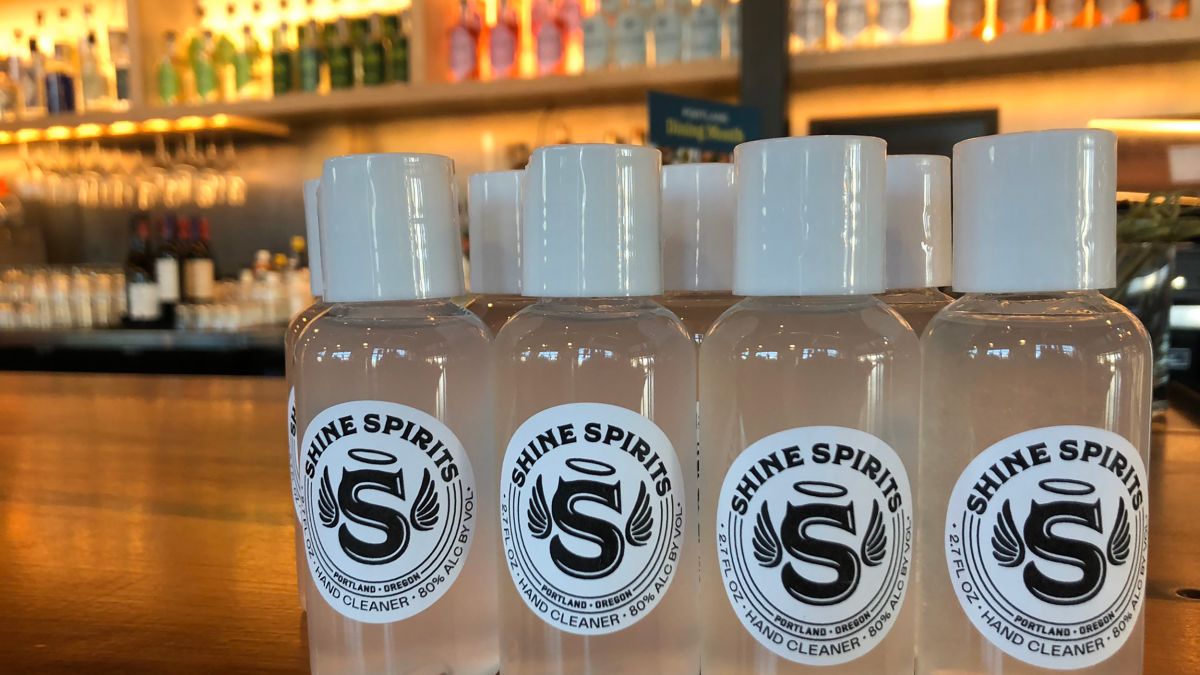 One of them is Moonrise Distillery in Georgia (USA). It is making its hand sanitizers with botanical gin infused with Aloe Vera.
On their Facebook page, they wrote:
"We are a community of huggers and hand shakers, and we want to do our part to keep that warmth around but in as safe a manner as possible. While washing hands with soap and water remains the best solution, we hope the sanitizer will help when that is not possible."
Both these distilleries that are distributing their hand sanitizers for free are accepting donations in order to offset the cost of production.
The World Health Organization has released a set of symptoms that you should watch out for. If you or anyone you know has these symptoms contact the following health resources.